Baked Porridge Cups; a handy little muffin-like breakfast that you can enjoy warm or cold, with whatever toppings you like. Quick, healthy, tasty and these will keep all week!
I saw my favourite band last night, got like 4 hours sleep afterwards and was mighty hungry. Thank the stars for quick, filling breakfasts.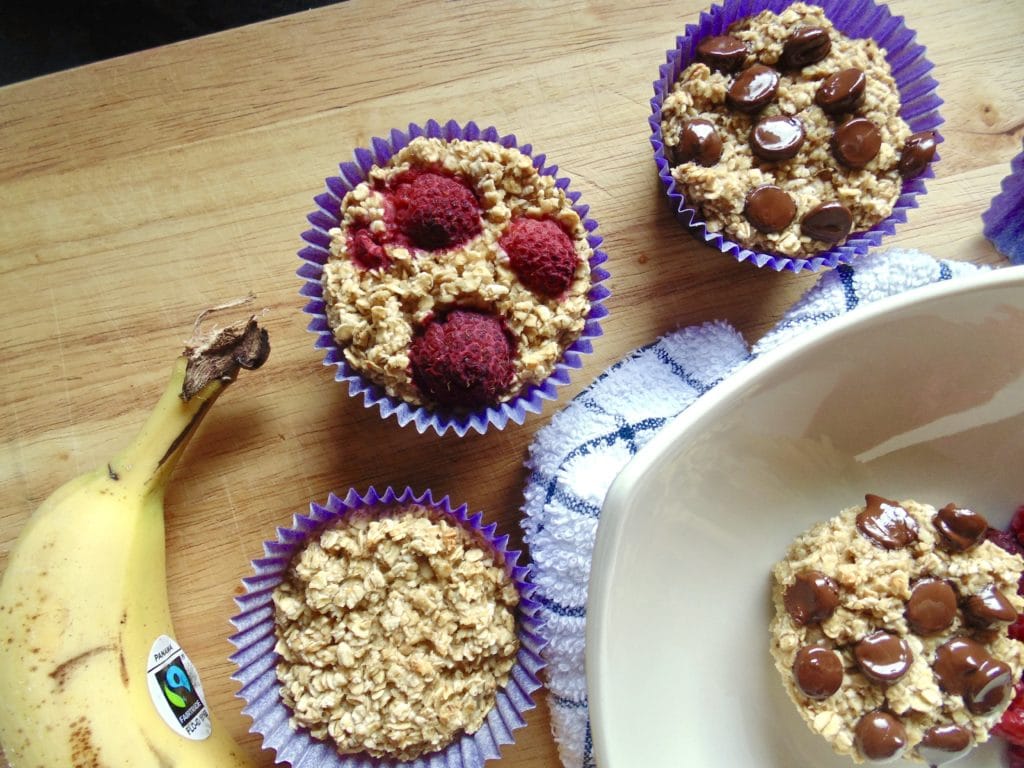 Avenged Sevenfold (it's ok, most regular folks haven't heard of them either) played in Glasgow last night, and being from Aberdeen we had a 3 hour drive there, and 3 hours back again just to see them play. Idiots, I know. Worth it though. I'd share photos but I spent half the night jumping about and dancing like a weirdo so the picture quality is unlikely to be worth appreciating.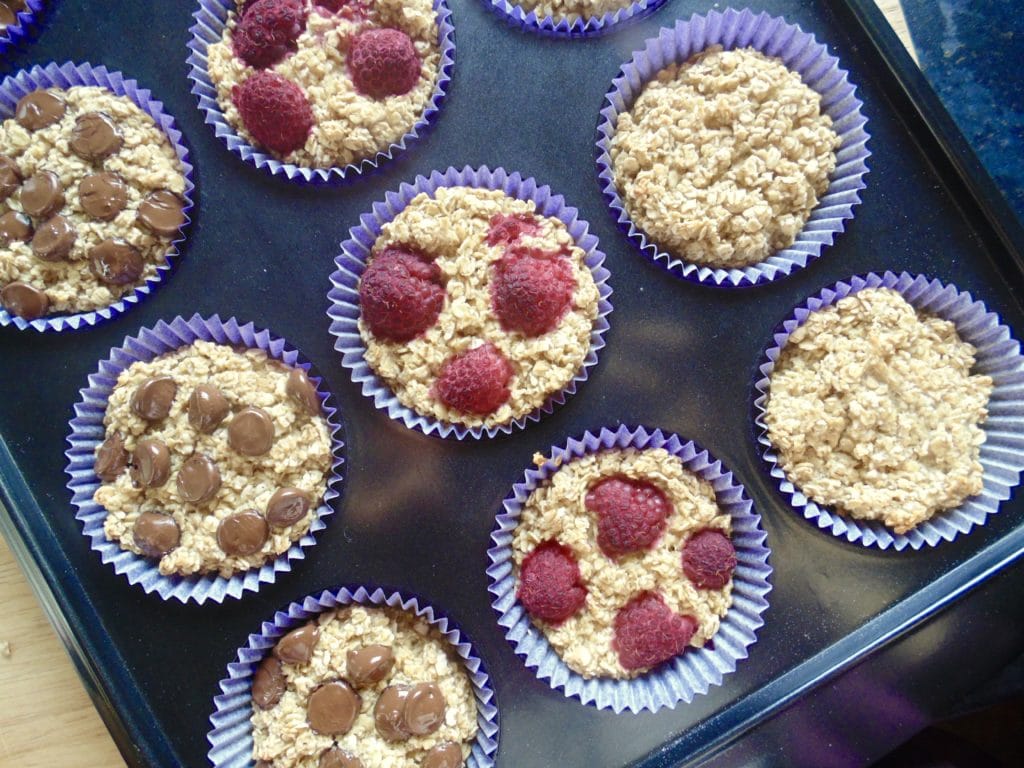 Understandably, this morning was a groggy one but thankfully I had whipped up these little cuties yesterday for such an occasion. Also just to test out my new idea for making recipe videos like all the other technologically advanced bloggers do! Thus I introduce baked porridge cups AND maverickbaking.com's first ever video, yass!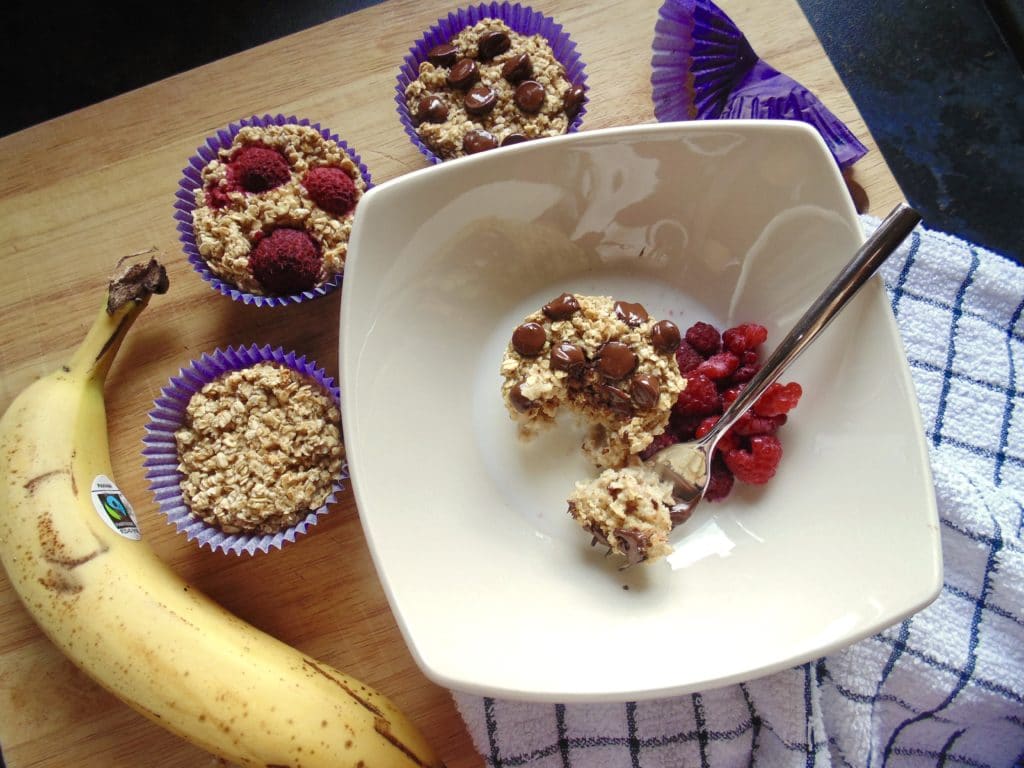 These little baked porridge cups are pretty similar to my already popular recipe for baked porridge for one. By simply mixing together a few ingredients you're likely to have in your cupboards/fridges, you can create these handy little muffin-like breakfasts that you can enjoy warm or cold, with whatever toppings you like. Quick, healthy, tasty and these will keep all week.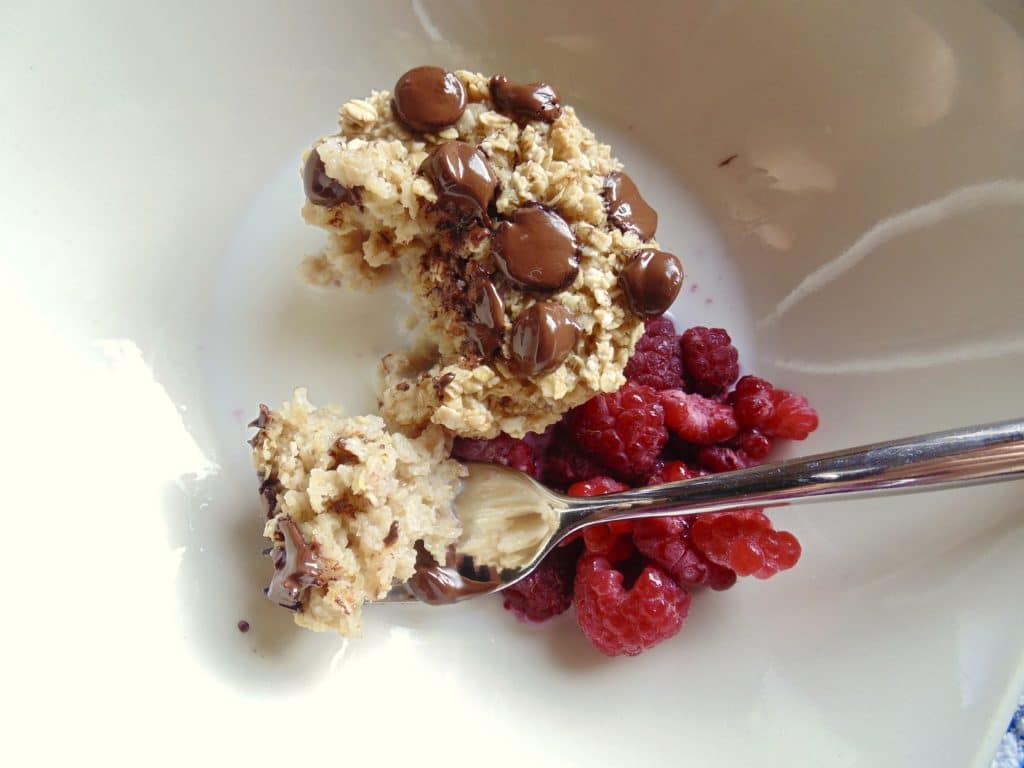 While baking porridge may seem a little odd, I can assure you that it's so handy when you don't have the time to make your oaty breakfast from scratch! The texture is almost like an oatmeal cookie, crisp on the outside but soft in the centre, with just a little sweetness from the syrup, making it perfect for those who loathe the sludgy texture of classic porridge. They are also incredibly handy to pack for filling snacks or rushed breakfasts if you end up a little late for something, it's January, everyone's a little behind.
I've chosen to top these little guys with chocolate chips and raspberries, leaving some plain for those indecisive mornings, but you can seriously top these with just about anything. Peanut butter, Nutella, sliced bananas, cinnamon, jam, honey, you name it!
So without further ado, please have a little watch of the recipe video below, and consult the printable a little further below for quantities and instructions.
Make sure to subscribe to my new YouTube channel too by clicking HERE, or simply go to YouTube and search for Maverick Baking to find me!
Don't you just love a stir-it-all-together, pop-it-in-the-oven, hope-for-the-best type recipe? Oh wait, that's pretty much everything I make…
Thanks as always, lovely readers! Let's hope these handy baked porridge cups can help you power through your first few weeks back at work after the New Year!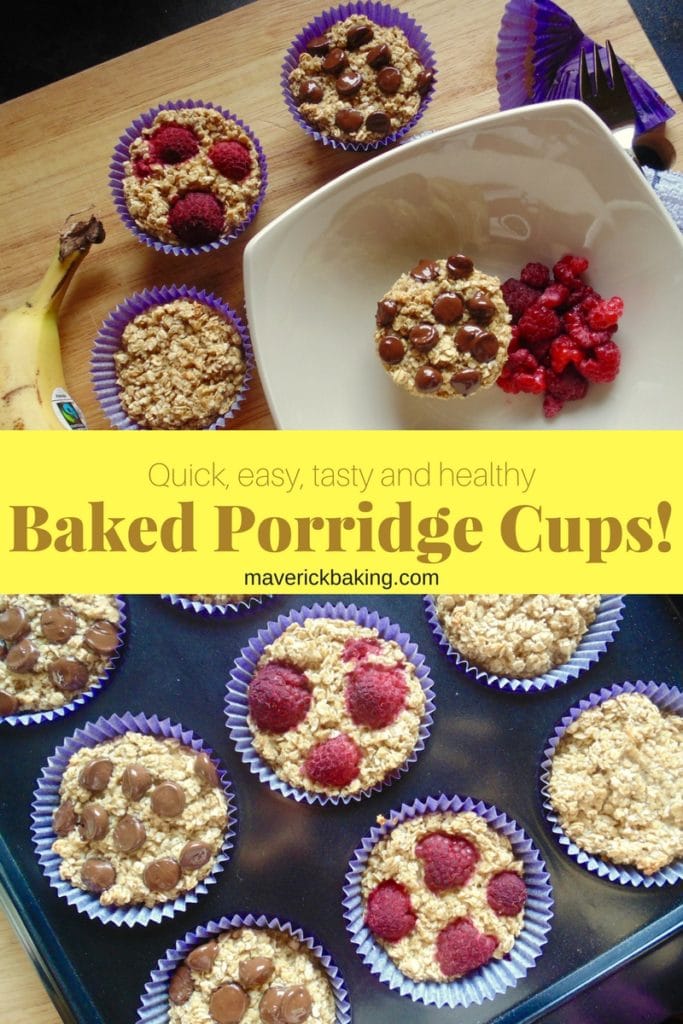 Quick, tasty, handy and healthy little breakfasts that you can enjoy warm or cold, and top with whatever you like! In this video, I've plain, raspberry, and chocolate chip varieties, enjoy!
Ingredients
350g (4 cups) rolled/porridge oats
420ml (1 ¾ cups) milk
120ml maple syrup, golden syrup or honey
1 egg, beaten with a fork
Pinch of salt
2 tsp vanilla extract (optional)
Toppings (optional) (use any fruit, chocolate, nuts, nut butter, spice or other topping you like!)
Instructions
Preheat your oven - 180°C / 160°C fan / 350°F / gas mark 3.
Line a 12-hole muffin/cupcake tin with cases. I used paper cases.
Tip the oats, milk, syrup and beaten egg into a large bowl. At this stage, feel free to add some vanilla or even a little cinnamon if you have some.
Mix it all together until combined into a porridge-like paste. Feel free to taste it at this stage, adding a little more salt or syrup if you like.
Use an ice cream scoop or a large spoon to divide the mixture evenly between the 12 cases in the tin.
Gently press your chosen toppings onto the porridge cups.
Bake in the preheated oven for 20-25 minutes until firm and lightly golden on top.
Allow to cool a little before removing from the tin.
Enjoy these warm with a little milk, cold as a snack, and topped with whatever you like!
Notes
*I made these using raspberries and some chocolate chips, but they are wonderfully customisable so get creative!
http://maverickbaking.com/baked-porridge-cups-video/