Banana Gingerbread; a sweet, moist and delicious banana loaf full of deep warming winter spices.
EVERYONE has a recipe for banana bread.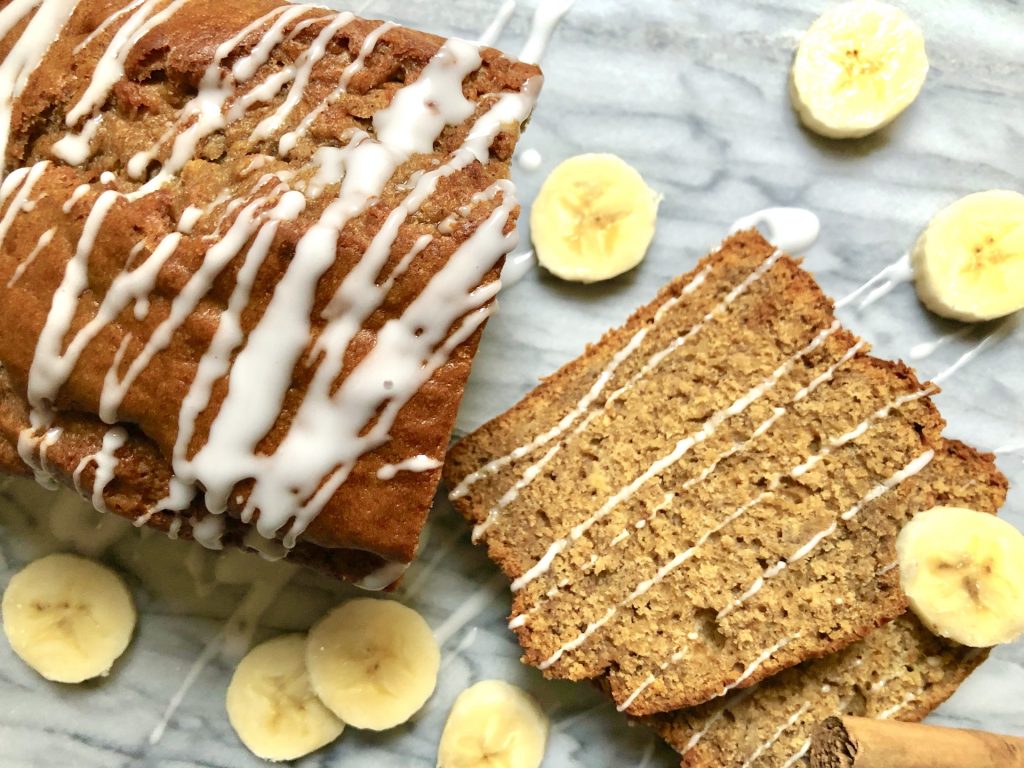 It's the ultimate in Sunday baking. When you've got a pile of rapidly blackening bananas sitting in the kitchen that never quite made it into your lunchbox, it would be tragic to throw them out. Instead, it's always more delicious to use this unloved produce and turn it into something delicious to munch on while your tea is brewing. But just what recipe do you use??
Your mum probably makes it, your auntie probably makes it, people at work are always bringing a big brown loaf of the stuff into the office, and the internet is crammed with hundreds of thousands of recipes for it.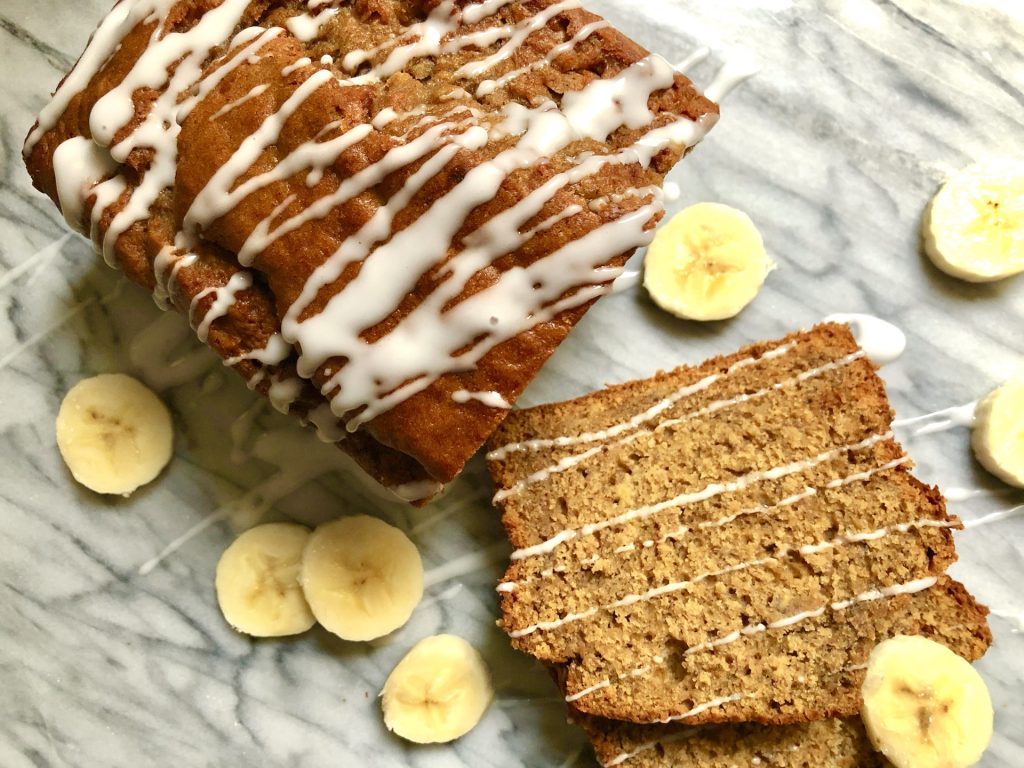 Amongst all this fruity noise, it can be hard to know which banana bread is worth your time. The answer lies before you, this Banana Gingerbread is a spicy take on this classic sticky bake.
Oh, and I'm not just saying that because it was my idea. I promise.
All the dark and damp flavour found in a classic sticky ginger cake, lovingly muddled together with the unmistakable sweetness of banana bread. This Banana Gingerbread really should have been a thing already but for some reason I've never made it until this week. It's made for some gorgeous snacking, and some truly over-the-top breakfasts when smothered in fruit, peanut butter and syrup. I would condone nothing less.
You can make this lazy loaf in just one bowl. Shove it in the oven and relax for an hour as your house fills with the smell of warm banana bread goodness. You really have no reason not to make it, do you?
Banana Gingerbread; a sweet, moist and delicious banana loaf full of deep warming winter spices.
Ingredients
80ml (1/3 cup) olive or rapeseed oil (melted butter and coconut oil work too!)
80g (1/3 cup) of soft brown sugar
2 large eggs
3 very ripe medium bananas
300g (2 ¾ cups) of plain flour
2 tbsp black treacle (or molasses)
1 tsp baking powder
1/2 tsp bicarbonate of soda
1 tsp vinegar or lemon juice
1 tsp vanilla extract
1 tsp ground ginger
1 tsp cinnamon
½ tsp mixed spice
½ tsp salt
4 tbsp icing sugar for the drizzle (optional)
Instructions
Preheat your oven – 180 C / 160 C fan / 350 F / gas mark 4.
Grease a regular 500g/1lb loaf tin and line the base and sides with some greaseproof paper or tin foil.
In a large bowl, whisk together your oil and sugar until well combined.
Whisk in the eggs one at a time.
Peel and mash your bananas into a smooth-ish puree, then whisk into the bowl.
Add all the remaining ingredients (except the icing sugar) into the bowl and whisk gently until you have a relatively smooth and even mixture.
Pour the banana gingerbread mixture into your prepared tin.
Bake in your preheated oven for 45-60 minutes until risen, golden, and a skewer inserted into the centre can be cleanly removed.
Allow to cool completely in the tin.
To make the (optional) icing drizzle, simply mix the icing sugar with a teaspoon of water or just enough to stir it into a smooth white icing. Drizzle as artistically or messily as you like!
Slice up and enjoy!
Notes
BE A MAVERICK: why not stir some dark chocolate chips through this to make it extra delicious?
http://maverickbaking.com/banana-gingerbread/