Best Ever Nutella Brownies; forget every other brownie you've made or eaten, these velvet-soft double chocolate brownies, crammed with toasted hazelnuts and swirls of Nutella are the best ever!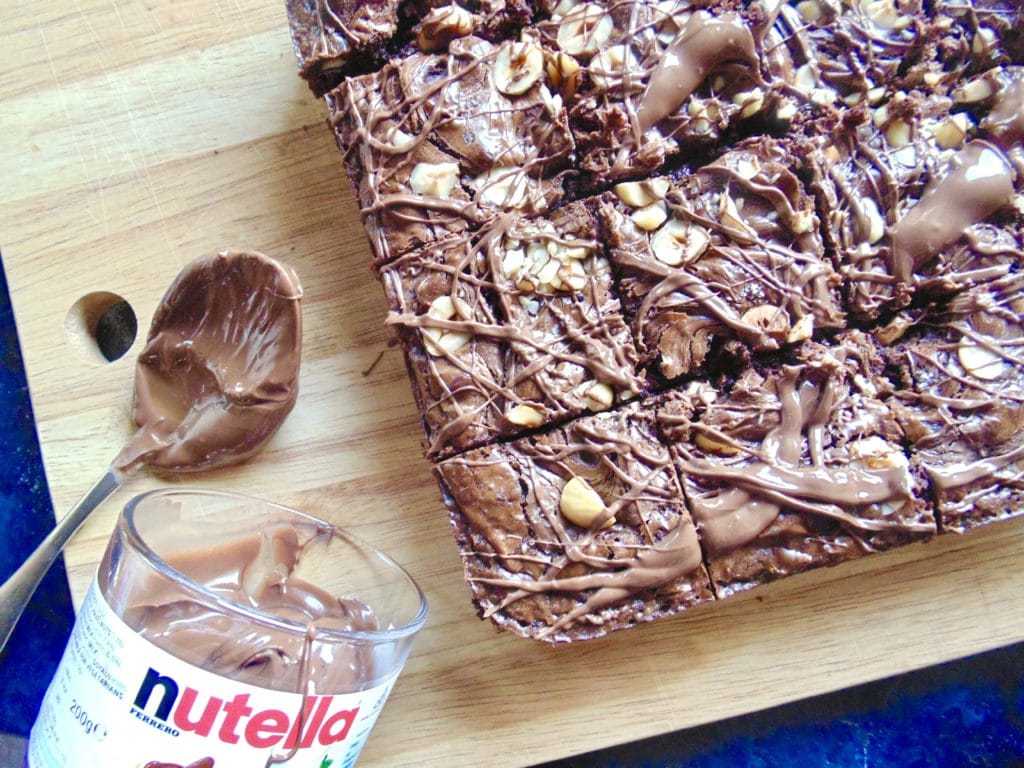 What is your deathbed dessert?
You know, if you were told you had hours left to live and you could enjoy one last meal, what would you finish it with?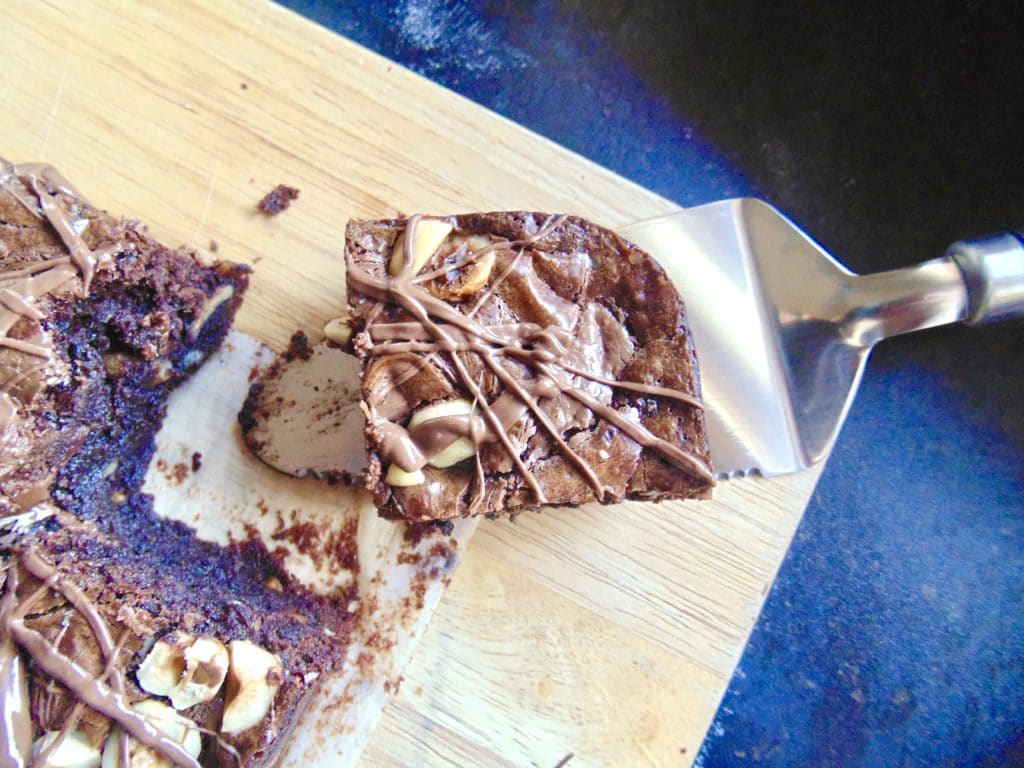 For me, it's either a custard-drenched apple crumble so big that it would actually end up being the cause of my death OR the biggest plate of waffles that could be found, absolutely DRENCHED in Nutella. I don't mean drizzled, I don't mean covered, I mean completely and utterly DRENCHED in Nutella. Srsly.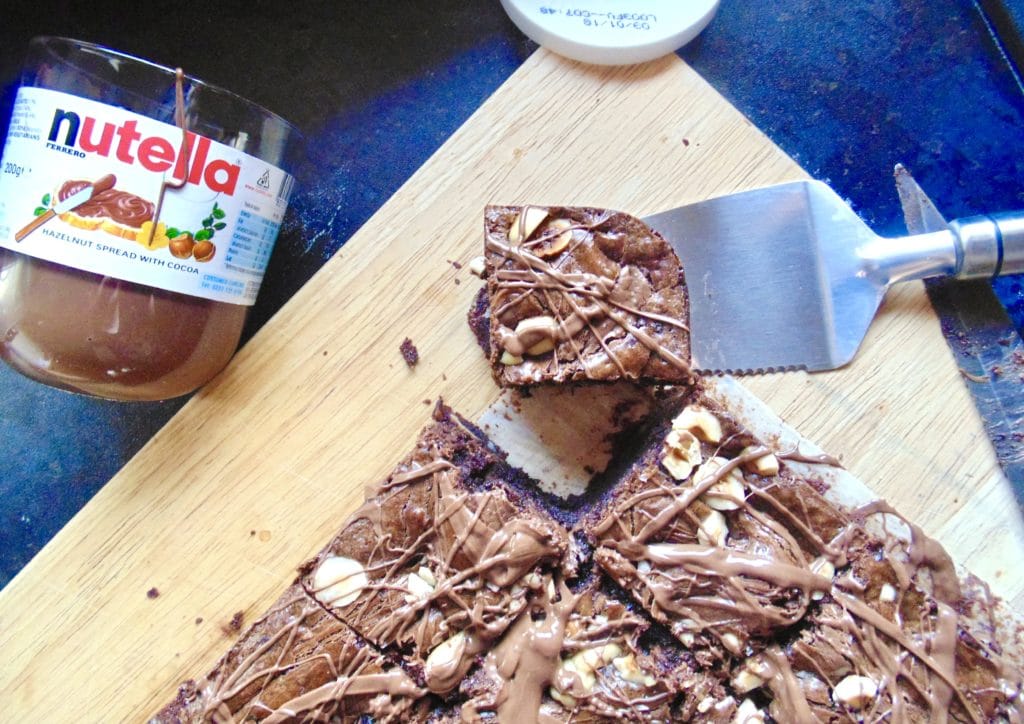 Nutella and me go way back, when I discovered it on a family holiday to Portugal as a child, I never went back to butter or jam as my chosen spread. Nutella has been a main stay in my life since then, even the smell makes me happy. You can tell me about its sugar content and the fact it contains evil palm oil all day long, and I will still buy and eat this stuff like its going out of fashion. I love it. You probably love it. All hail the chocolate hazelnut spread.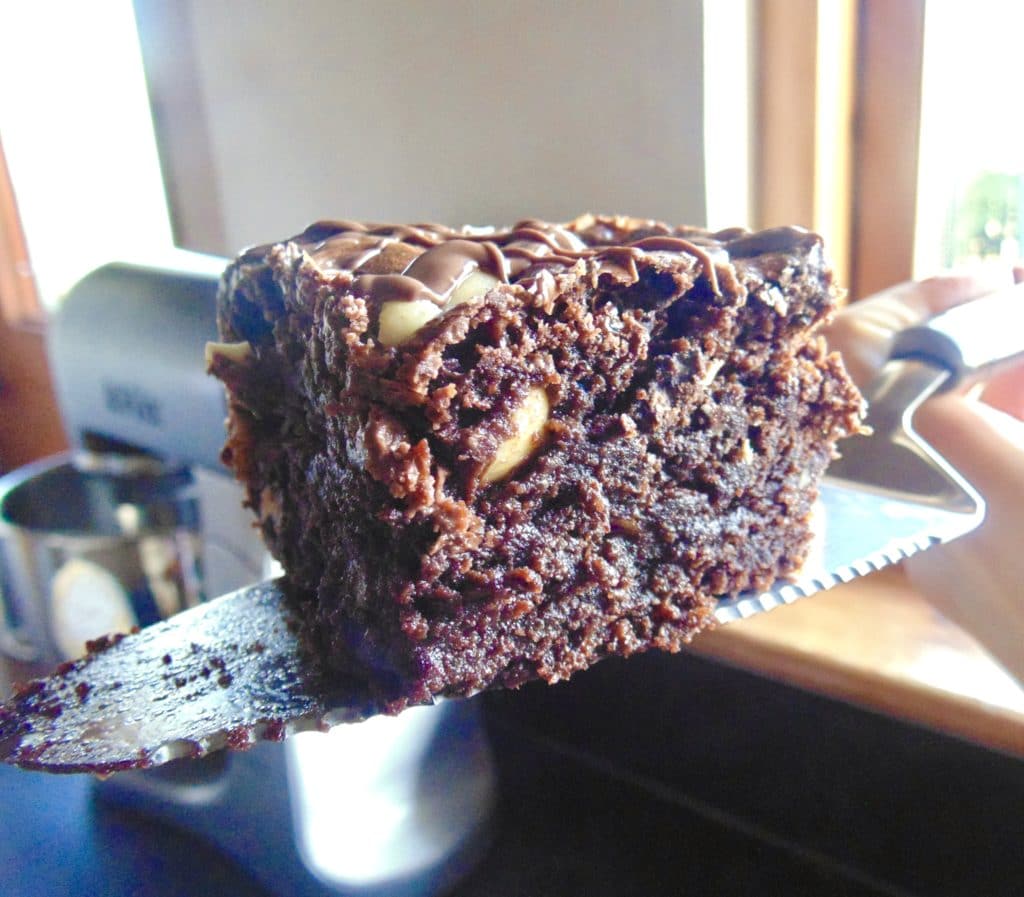 It occurred to me that in light of this information, I should really have more than one Nutella brownie recipe on my blog, right?? Right.
You can find my great little lazy recipe for Two Ingredient Nutella Brownies here. Today though, we don't just want lazy and easy, we want the damn best.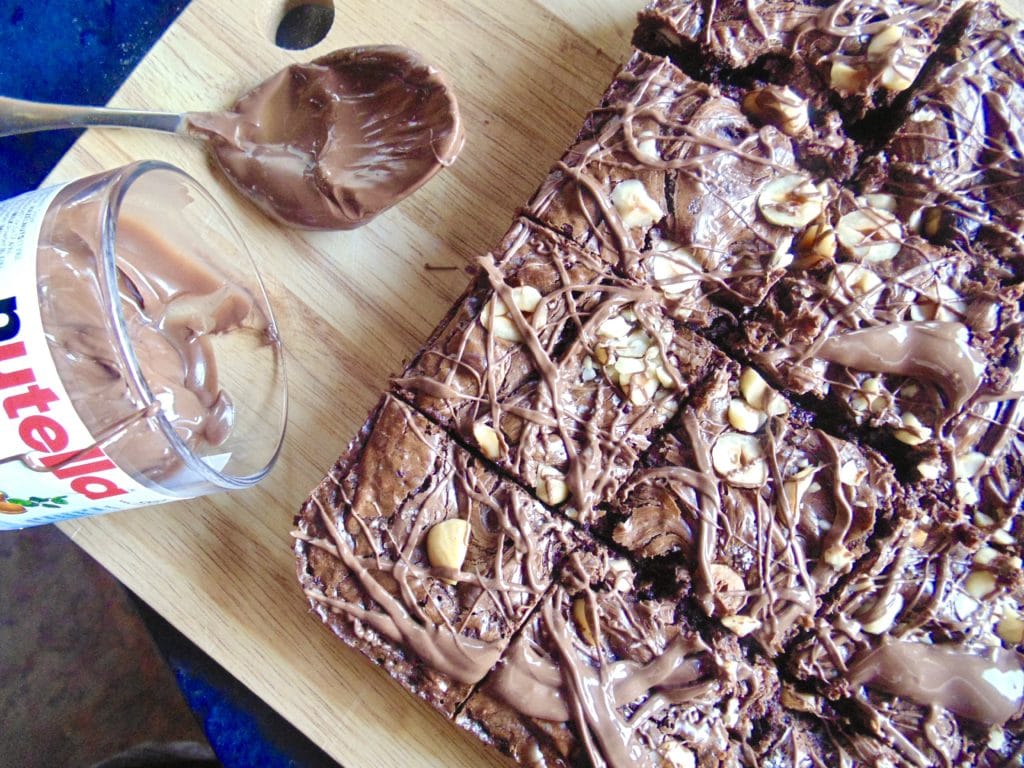 So, I give you, the Best Ever Nutella Brownies! Literally forget about every other Nutella brownie you've tasted, because these truly are the most ridiculously chocolatey, rich, Nutella filled brownies you will ever taste. These brownies are so fudgey and chocolatey that you will never want another brownie recipe. I promise. I am THAT excited about them.
An almost flourless batch of brownies, velvety soft in texture, with a classic crackly top. Toasted chopped hazelnuts nestled into them, with swirls, dollops and drizzles of melty Nutella all over them, and a finishing sprinkle of sea salt. I can't shut up about these brownies. Just go make them.
Watch the video below to see how I made these glorious best ever Nutella brownies, or
scroll down a little further

for the full list of ingredients and instructions!

 

 

So, what is your deathbed dessert??
Make sure to subscribe to my YouTube channel for more great little recipe videos, along with product reviews, tips and vlogs!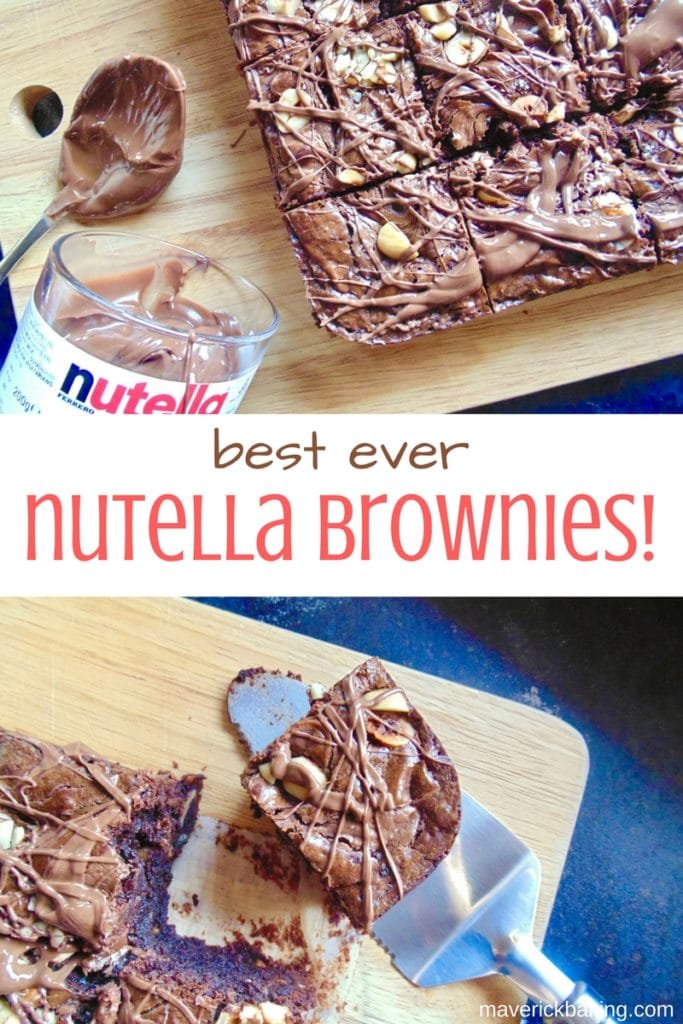 Best Ever Nutella Brownies (with video!)
Best Ever Nutella Brownies; velvet-soft double chocolate brownies, loaded with toasted hazelnut pieces and swirls of delicious Nutella! These are a Nutella lover's dream!
Ingredients
250g (8 ½ oz) dark/milk chocolate
220g (14 tbsp) butter
250g (1 ¼ cups) caster sugar or soft brown sugar
3 eggs
1 egg yolk
60g (½ cup) cocoa powder
65g (½ cup) plain flour
Pinch of salt
100g (½ cup) chopped hazelnuts plus extra for decoration (optional)
150g (¾ cup) Nutella plus extra for decoration
Instructions
Preheat your oven – 160°C / 140°C fan / 325°F / gas mark 3 – and grease and line a 20x20cm (8x8 in) or 20x30cm (8x2 in) square baking tin.
Measure your butter and chocolate into a large bowl.
Melt the butter and chocolate together either over a pan of gently simmering water on the hob/stove, or in 30 second bursts in the microwave until smooth.
Whisk together the sugar, eggs and egg yolk until combined.
Once the chocolate mixture has cooled slightly, whisk it into the egg mixture until smooth.
Tip the cocoa powder, flour, salt, and hazelnuts into the bowl and stir again until everything is smooth and incorporated.
Pour this brownie mixture into your prepared tin.
Place your Nutella into a heatproof bowl and microwave for 40-50 seconds until melted slightly into a runnier consistency.
Spoon big blobs of Nutella all over the brownie mixture.
Use a knife or the handle of your spoon to gently marble and swirl the Nutella through the brownie mixture.
Sprinkle over a few more chopped hazelnuts and just a little pinch of flaky sea salt (or regular salt).
Bake the Nutella brownie mixture in your preheated oven for 50-60 minutes until firm and risen slightly. If you shake the tin and it still wobbles in the middle, it's not quite ready yet!
Allow the baked brownies to cool for at least 45 minutes before removing from the tin, it's a long wait but they can become a gooey mess if you try to slice and serve them too soon!
Once cool, drizzle over some more melted Nutella if you like, slice them, and serve them.
Enjoy!
Notes
MAKE IT GLUTEN FREE: simply replace the flour with a gluten free flour blend!
*If you don't like hazelnuts that much, feel free to reduce or remove them!
*Why not try this with other nuts and nut butters?
http://maverickbaking.com/best-ever-nutella-brownies-video/