Dolce Twenty Box Review; The lovely people at Dolce Twenty sent me one of their confectionary boxes to try out…but what was in it? Was it any good??
When someone offers to send you a sample box of their finest mystery sweets and chocolates, you're not really inclined to say no, are you? For that reason, when the very kind Karen from Dolce Twenty sent this big box of goodies to my door, I was VERY pleased indeed.
Dolce Twenty was founded by Karen. In our health, wellness and fitness obsessed western society, with the constant pressure to eat and look a specific way, she decided to create a business that truly celebrates delicious, high quality indulgence without guilt! (She is my kinda lady!)
"At Dolce Twenty, we curate boxes filled with products from the finest artisan producers across the country, taking the research work off your hands and combining the best products into a luxurious monthly treat box that will titillate and tantalise your tastebuds and make your indulgent moment, truly indulgent! You will discover products and brands of which you otherwise may have never heard of, as we share their beautiful delicacies and stories with you and celebrate the best of Britain's sweet stuff together!

At Dolce Twenty we believe in a 80:20 approach to diet. Eat your veg most of the time but balance it with some sweetness occasionally. We want to remind you that your twenty moment matters and to get the world celebrating the sweet stuff once again whilst subsequently supporting our wonderful homegrown artisans."
I have followed this fab little company on Instagram for a while now, making this surprise box even more exciting!
Upon my doorstep landed their sharing box. It contained 7 products from independent artisan confectioners, producing everything from sweet melting fudge to rich dark chocolate. Every item inside is a lovingly made goodie from a small British company.
Now, as you know, I'm a Cadbury loving gal. However, when it comes to being able to support growing independent businesses AND getting to devour some fancy sweets too, I'm never going to decline.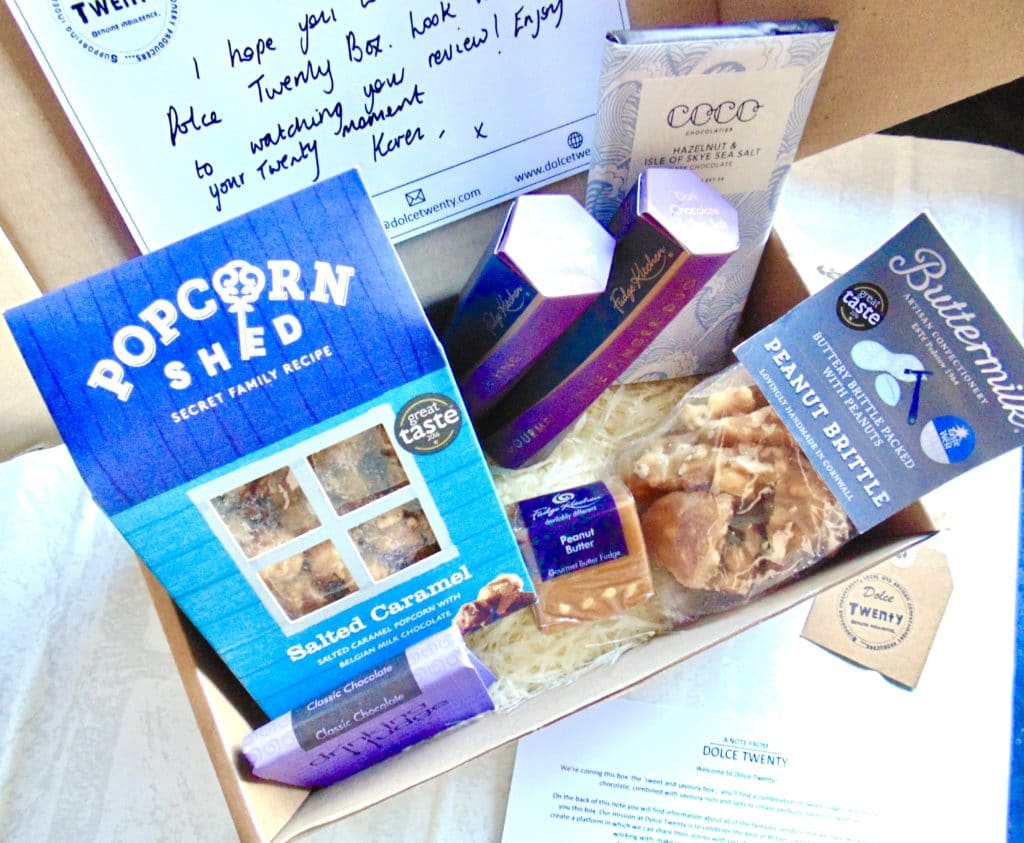 To watch me open this mystery box to see what was inside, check out this video from my YouTube channel below, or scroll down for more:
The box I received contained a little note to explain the concept of this month's collection, and a little about each of the companies and their products.
So what was inside?
The Fudge Kitchen: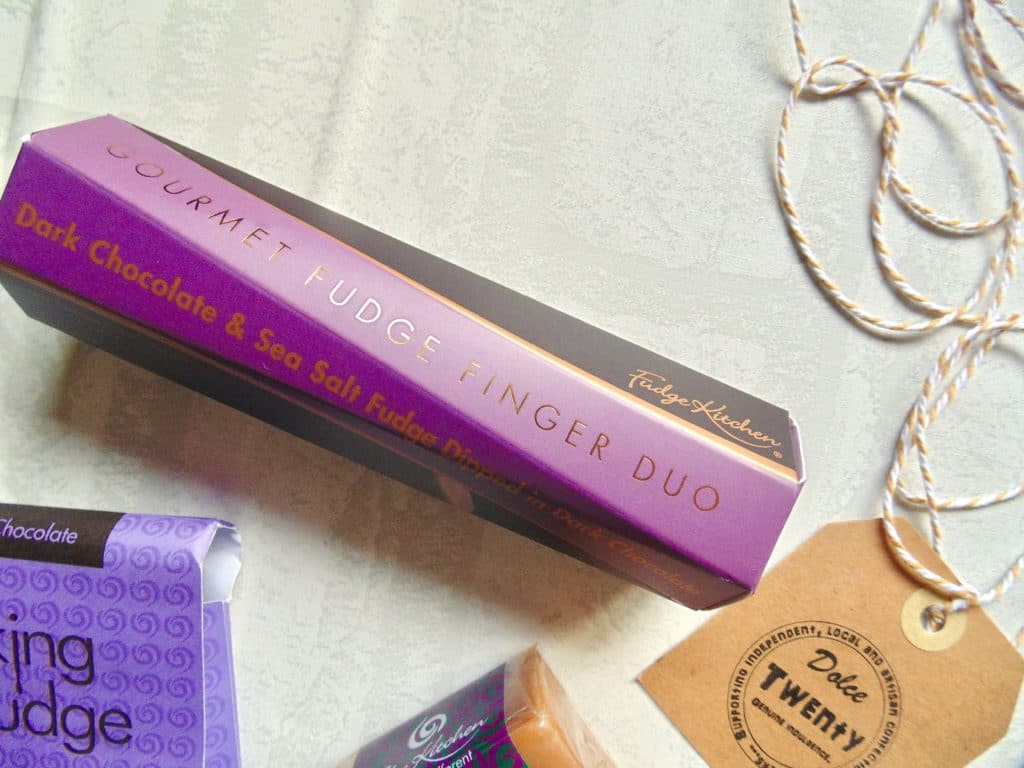 Salted Dark Chocolate Fudge Finger Duo:
Yes, it's exactly as good as it sounds. Rich, bittersweet and gently salted. A stick of dark chocolate fudge, dipped in dark chocolate, wrapped in shiny cellophane. Classic sweetshop vibes with a super fancy modern upgrade. I wasn't able to resist a bite when I unboxed these!
Peanut Butter Fudge:
Guys. GUYS. Imagine a super thick, creamy, melt-in-the-mouth peanut butter with a pinch of salt and caramel. This is it. Sweet, salty and perfect.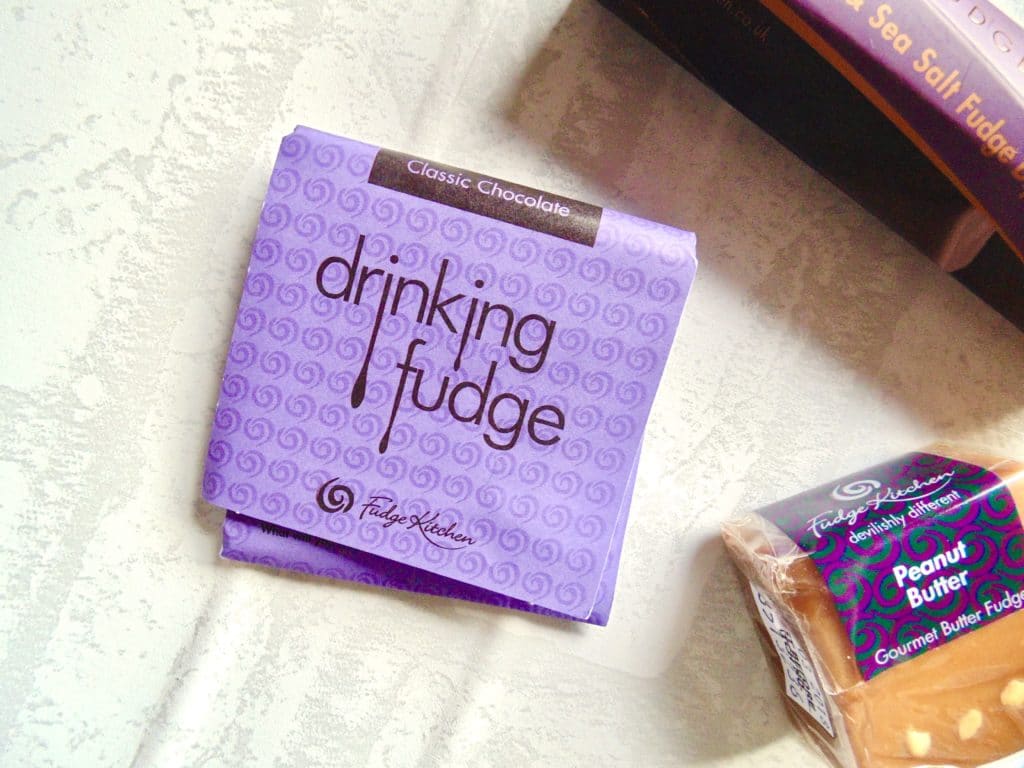 Drinking Fudge:
An adorable little package of liquid chocolate fudge, ready to sex up some hot milk! Genius.
Buttermilk: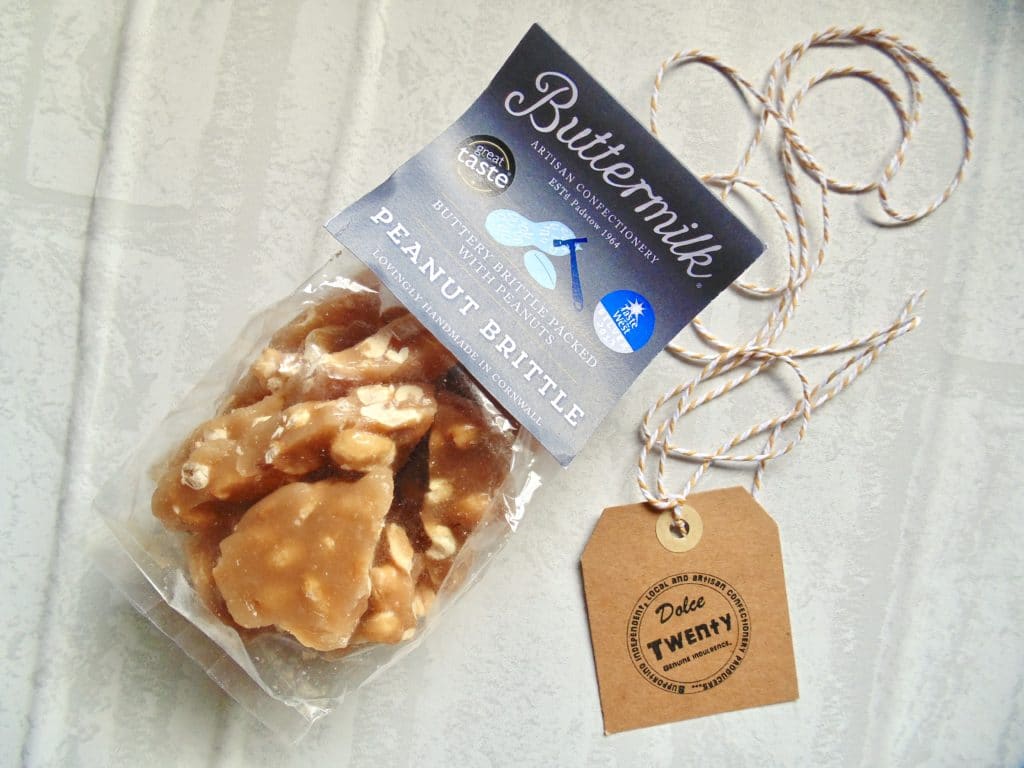 Peanut Brittle:
Roasted savoury peanuts, in a cosy bed of crunchy caramel. Need I say more?
Coco Chocolatier:
Hazelnut & Isle of Skye Sea Salt Dark Chocolate:
Luckily I've tasted this brand before so I knew exactly what to expect. Great quality dark chocolate, without any nasty bitterness, laced with some crunchy hazelnuts and a little salt. Really nice to see a Scottish brand in this box too!
The Popcorn Shed: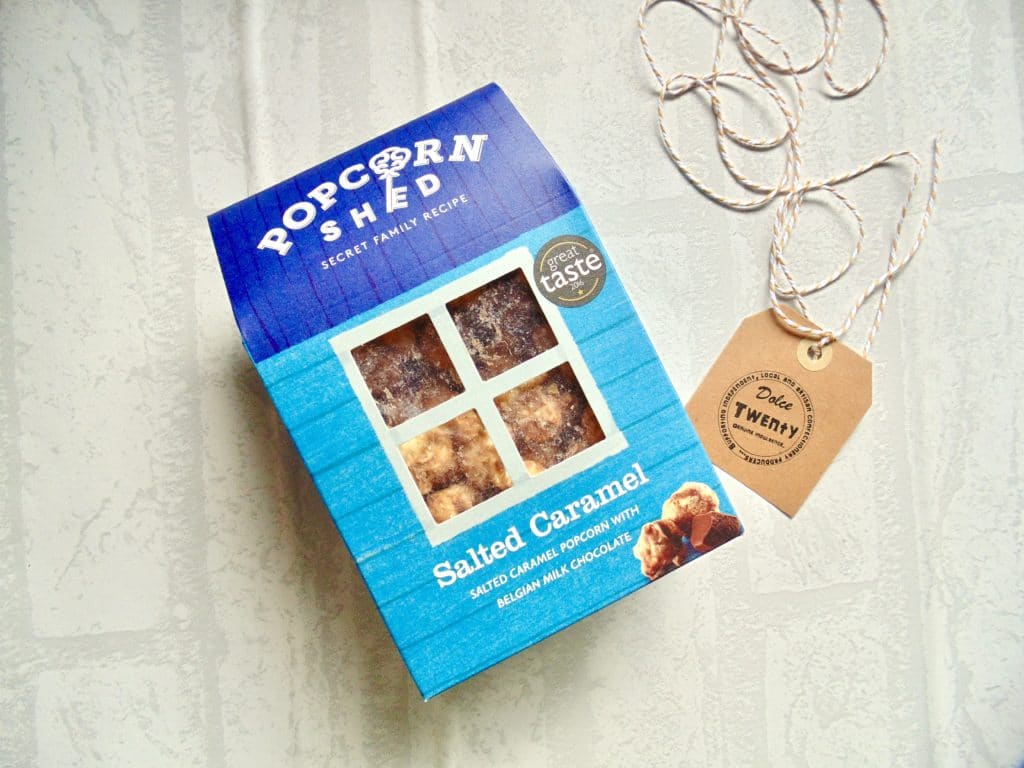 Chocolate Salted Caramel Popcorn:
It's every bit as sexy as it sounds. Perfectly crisp pieces of popcorn, coated lightly in milk chocolate and salted caramel. Not the kind you'd eat mountains of, like your basic cinema popcorn, but definitely some of the best.
Overall, I'm impressed. The Dolce Twenty Box subscription certainly isn't the cheapest foodie subscription box out there but what it lacks in cheapness, it makes up for in the quality of the products inside.
If you're the kind of person that prefers a supermarket own-brand chocolate bar (like I am occasionally partial to) then this probably isn't the box for you, but if you like to treat yourself to some fancy sweets now and again, give the Dolce Twenty Box a go! They even give you the option just to try out a single box, so there's no obligation to subscribe if you don't want to.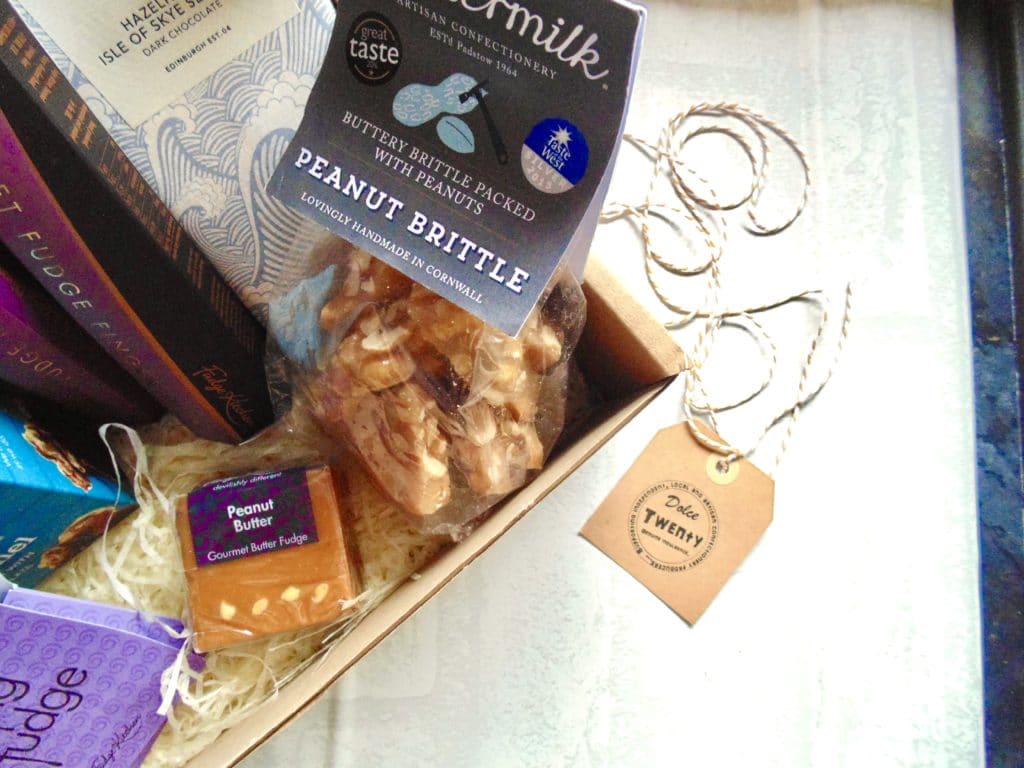 Though let's be honest, the salted dark chocolate fudge is tempting you, right?
If not for yourself, why not give a single box or running subscription as a gift to a loved one who deserves some fancy artisan treats? It's getting to that time of year!
GET 10% OFF WITH CODE: DOLCETWENTYGET10
Thanks as always for reading, I hope that even if you don't nab yourself a box, that you enjoyed the food porn. See ya later!
You may also enjoy…