Elements for Life raw chocolate brownie review; dense, fudgy, ultra-chocolatey brownies that are raw, gluten-free and vegan friendly! How do they taste though??
It is FRIDAY, my dudes.
We're talking about brownies today. I mean, I'm talking about brownies most days, but today it's for a reason other than routine sugar requirements.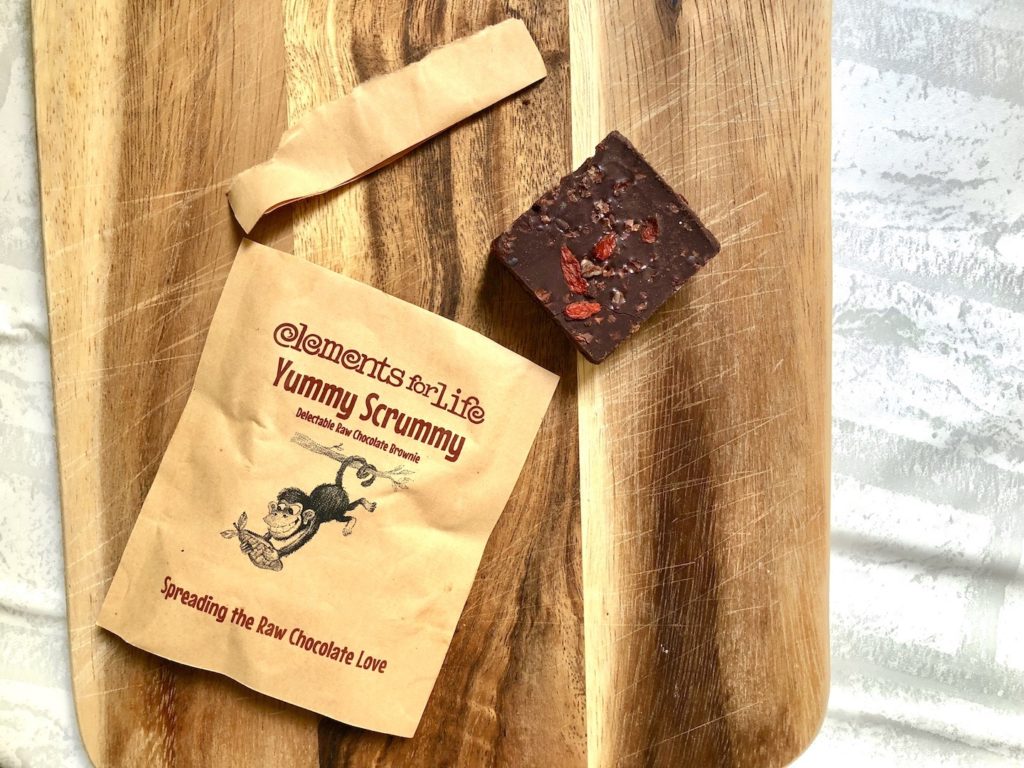 Brownies are a contentious matter. Do you prefer the crisp edges or the gooey middle? Do you prefer fudgy or cakey texture? Do you like them sweet and milky or dark and rich? Perhaps most pertinently, can it call itself a brownie if it's raw, gluten free AND vegan?
The lovely folks at Elements for Life believe that it can!
Elements for Life were kind enough to send me a sample of their raw chocolate brownies in the post earlier this week – an offer I simply couldn't refuse. I'll be honest and admit that I hadn't been aware of the company before their initial email, but after seeing their range of raw chocolates and baking ingredients, I might just have to visit their site more often.
"In a nutshell, Elements for Life make an award winning range of raw chocolate products, all free from dairy, gluten, soya and refined sugars. With nothing artificial and packed full of goodness our products are suitable for vegans, diabetics and coeliacs."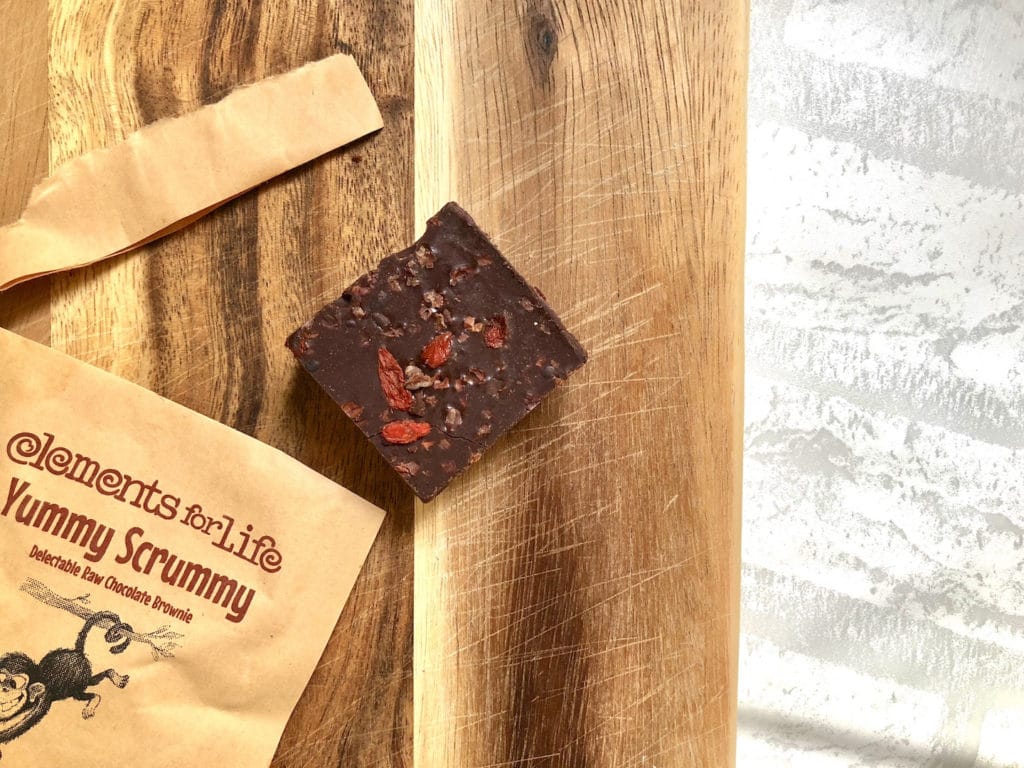 I wasn't sure what to expect from this review to be honest. I've had raw cakes and desserts before; some being truly delicious and some proving to be a multi-layered mouthful of disappointment. However, I excitedly ripped open the packaging nonetheless. It is still chocolate after all, right?
This first thing to say about these brownies is that they are thiccccccc.
I love a substantial snack (read: small meal), so I was very happy to see that these brownies were big and chunky. The smell of the rich chocolate is the next thing that whacks you in the senses, a lovely natural dark chocolate scent.
You can see straight away that these brownies are dense and crammed full of soft but well-textured goodness. With tiny shards of nuts and soft dates in there too to add different layers of flavour and mouthfeel. No sad, smushy, "earthy" raw brownies here (I speak from experience).
Let's take a bite.
BAM. Chocolate.
Raw chocolate products I've had in past (not including the delights that are Ailey Mae's Raw Chocolate Bars) have sometimes been just a bit meh. Either too weak on the cocoa solids, making it taste oddly bitter without any real lasting flavour, or too heavy on the cocoa butter, making things unpleasantly greasy in your mouth. This brownie packs a solid punch of raw cocoa flavour, with a lovely rich and melting texture, complemented by a little soft chewiness.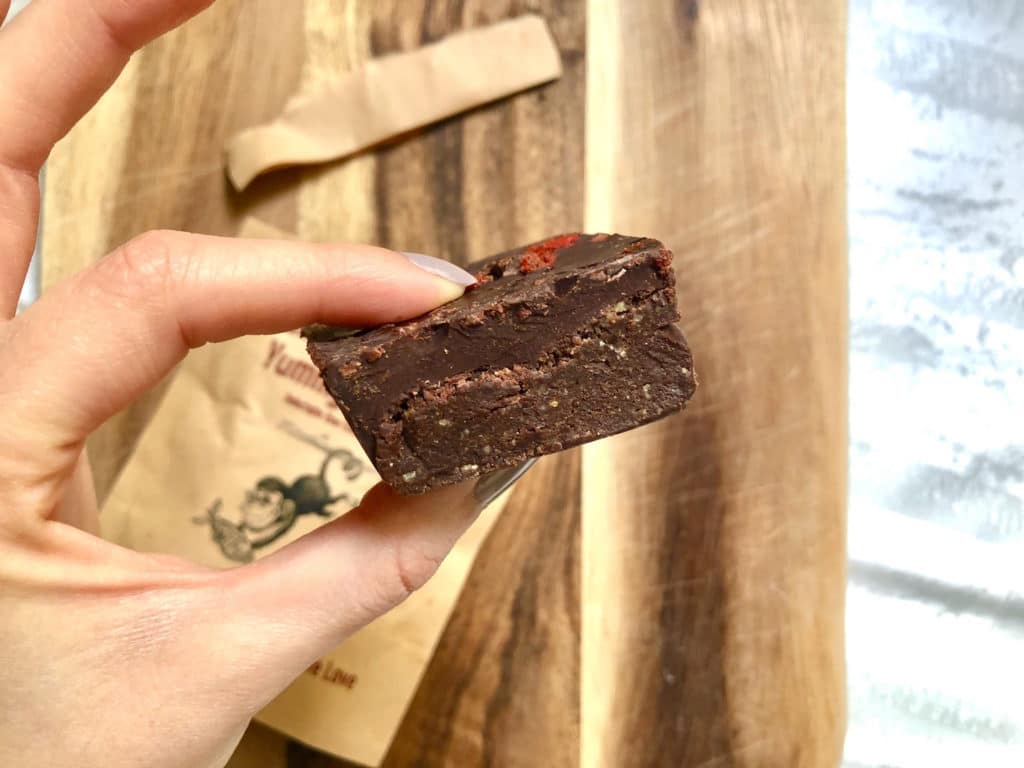 The Elements for Life raw chocolate brownie is genuinely satisfying. Not too fruity or too heavy with nuts, it's definitely one of the best raw desserts I've had, and very similar in texture to regular brownies that I've munched on in the past.
Honestly, the flavour is so deep and chocolatey that you would probably be satisfied with just half of one of these brownies. Though there would be absolutely no judgment if you scoffed the whole thing. I certainly did.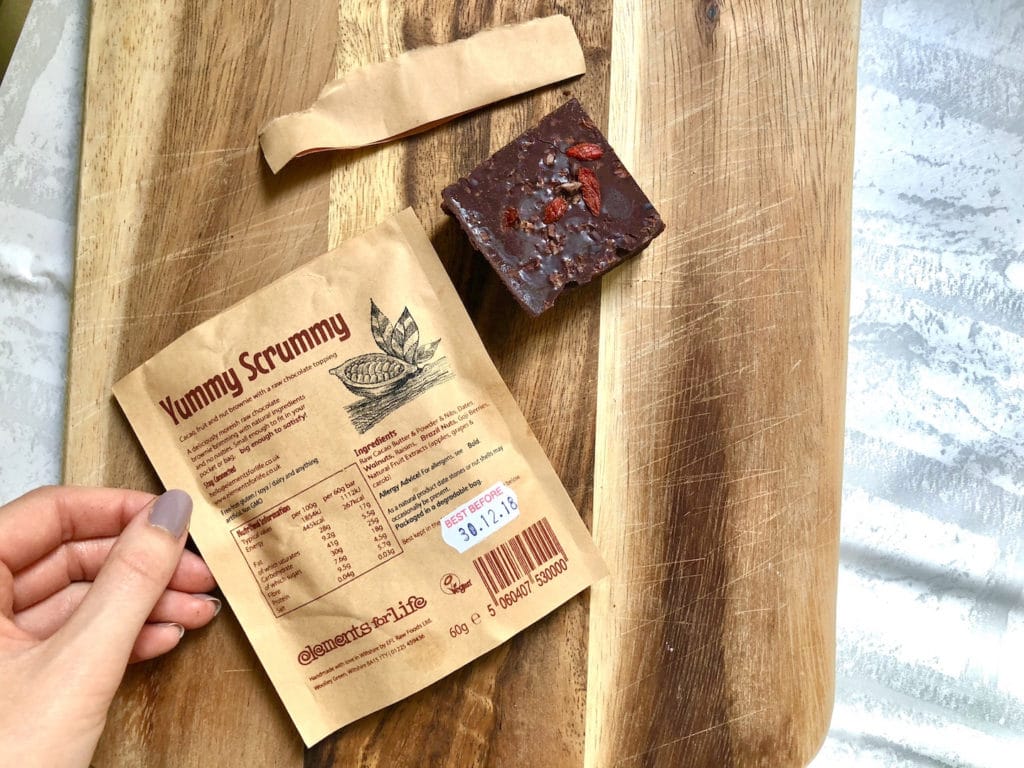 While it obviously isn't the same as a deliciously buttery, sugary chocolate brownie that I'm more used to, it's definitely a good replacement. If you are looking to reduce your gluten/sugar/dairy intake for whatever reason, not that I would ever condone such things unless strictly necessary, this brownie is a luscious treat to include in your diet!
It's not a top-marks product, but it's an easy 4/5 from me!
A huge thanks again to Elements for Life for sending me their goodies.
Have you ever tried raw desserts?