Fairy Bakes LOADED Brownie Slab Review; chocolates, cookies, truffles, candies and sweets piled voluptuously on a slab of dense, rich chocolate brownie. How could this possibly be bad??
Instagram has its critics.
Some will call it vain and misleading; full of altered images designed to make us crave a more beautiful or exciting life…
However, it has its merits. Take for example the fact that it allows small businesses to grow and reach audiences that just would not have crossed its path even 10 years ago.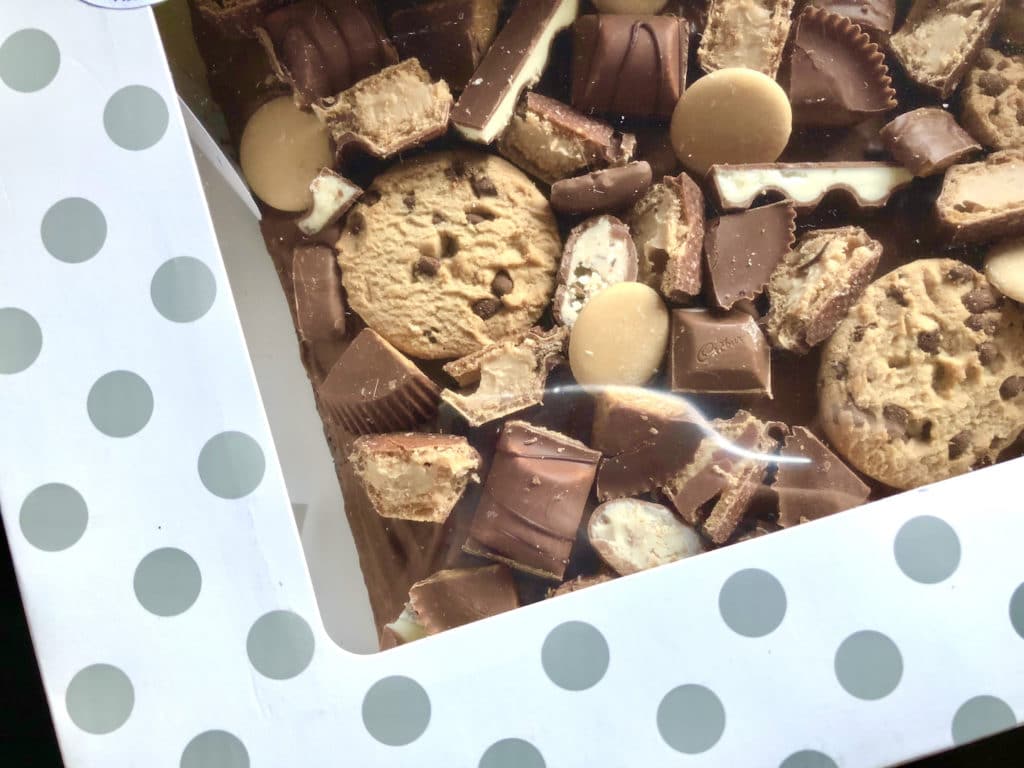 Fairy Bakes, based in my hometown of Aberdeen, reached out to me through Instagram. A brand new business operating from a private kitchen, peddling what appeared to be some tasty things, that I had never heard of was getting in touch to tell me about their creations. They were kind enough to arrange and gift a (very large) sample of one of their wares for me to review for you lovely people. Can't do all that with a newspaper can you, Granddad?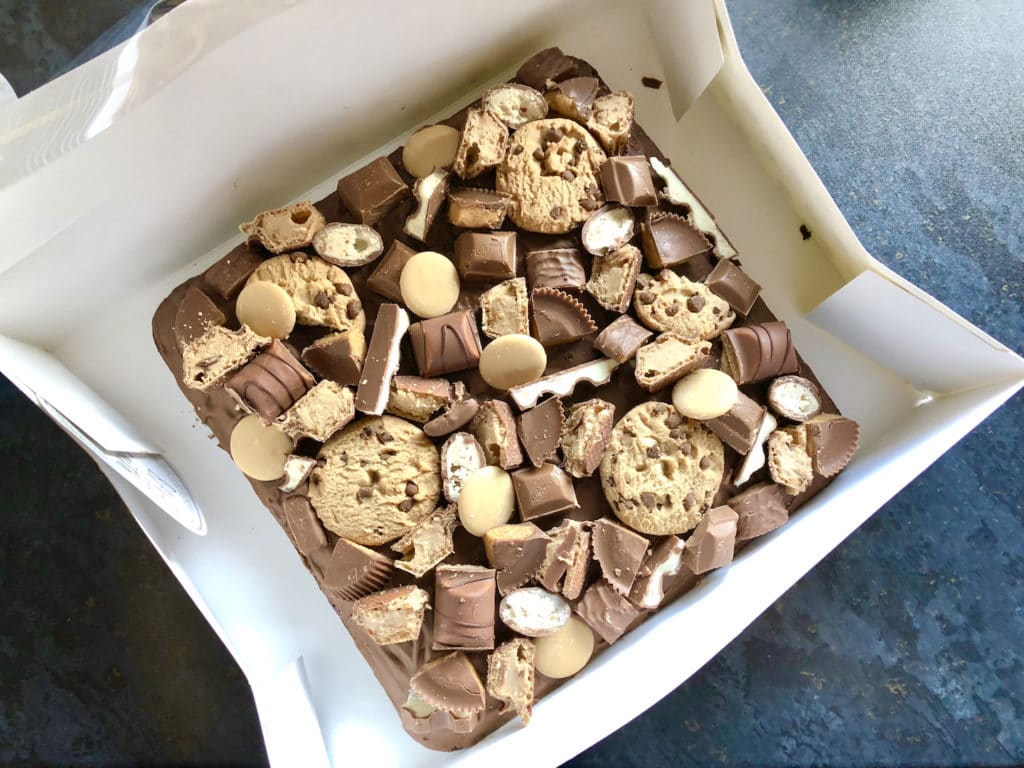 I was instantly intrigued enough to tap through to their Instagram page, their main place of advertising at the moment, and my eyes began twinkling.
Fairy Bakes specialise in loaded brownie slabs, covered in whatever sweets and chocolates your heart desires.

GENIUS

.
While I have made and tasted many a flavoured brownie in my time (favourites being my Chocolate Orange Brownies and Aero Mint Chocolate Brownies (duh)), this was a new concept to me. I loved it.
After some conversation back and forth, Fairy Bakes created a very Maverick Baking brownie slab, with all of my favourite flavours in mind, and it DID NOT disappoint.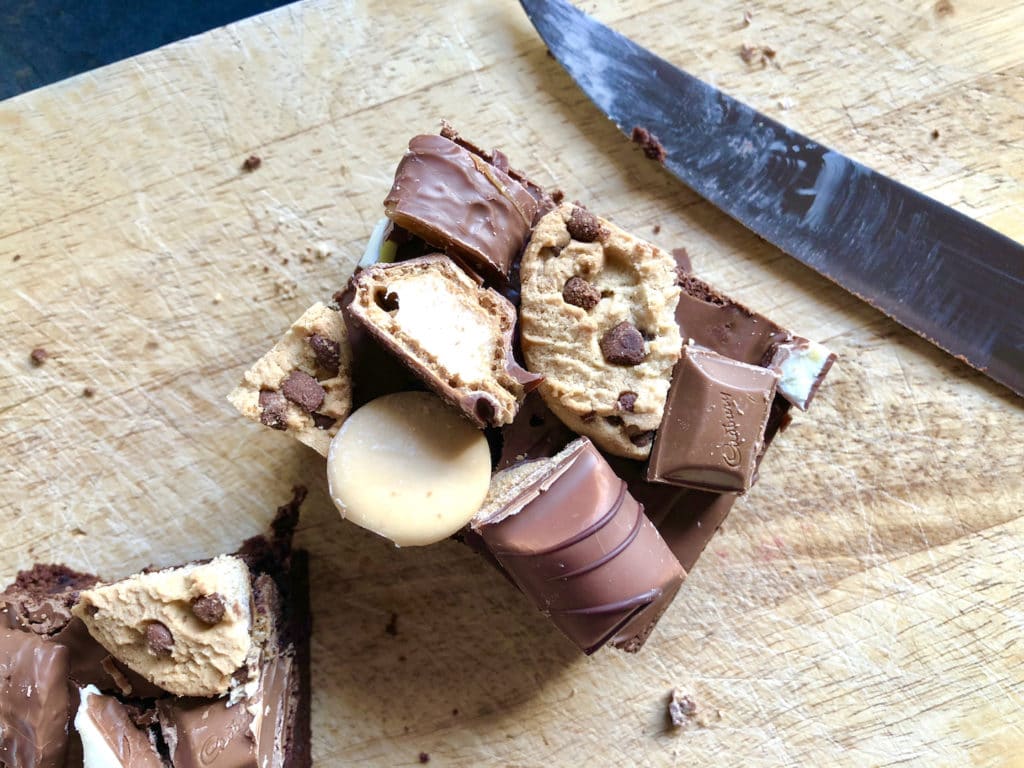 A rich, dense, chocolatey slab of brownie, topped with a layer of melted milk chocolate and piled high with all sorts of edible nirvana. Kinder Bueno, Reese's Peanut Butter Cups, Cadbury Chomps, Caramac Buttons, Maryland Cookies, Kinder Bars and hefty chunks of Cadbury Dairy Milk. So much yes.
The brownie slab truly is a feast for the eyes as much as the palate. There is something very Willy Wonka about its abundant appearance. A childhood wish come true as all of your favourite sweet treats sit before your jaded grown-up eyes, unwrapped and ready to be devoured greedily, without fear of a parental scolding. The brownie slab did not come sliced, which I actually quite liked, meaning you get to cut your way through the layers of goodies and decide exactly how big each slice should be.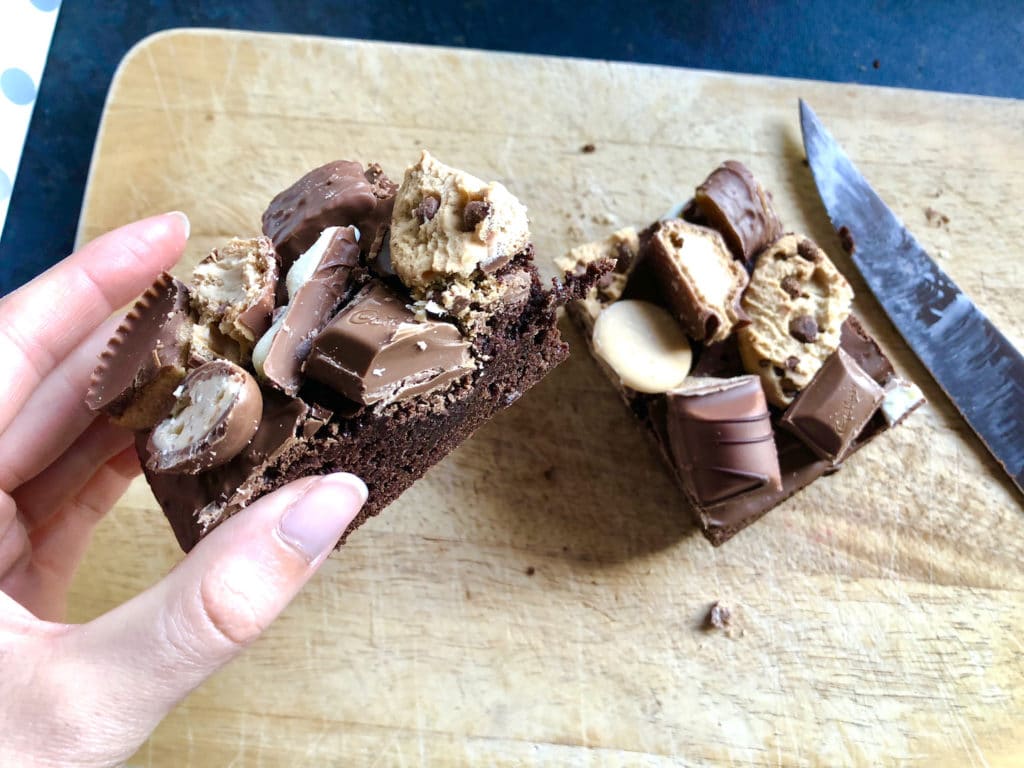 I (uncharacteristically) shared my first taste of Fairy Bakes' loaded brownie slab with my parents while popping over to pick something up. We all agreed this was some good stuff.
The top, even under the layer of melted milk chocolate, had that lovely thin, crisp, crackly texture, giving way to the soft, deep, mouth-filling brownie underneath. While it is definitely not the richest brownie I have ever had, nor the sweetest, it had a great depth to it while still being sweet enough to taste like a dessert rather than a thick bar of dark chocolate.
Of course, on to the toppings. Not many things can improve the pleasure of a gob full of soft chocolate brownie, but the welcome crunch and melt of your favourite chocolates certainly can. My first bite had a big old chunk of Reese's Peanut Butter Cup and a slice of Kinder Bar (the milky-filling one that they sell in small fingers) on top. The creaminess of the Kinder with the ever-delicious salty and sweet kick from the Reese's was just an absolute treat when eaten with this already lovely brownie. It was never going to be bad was it?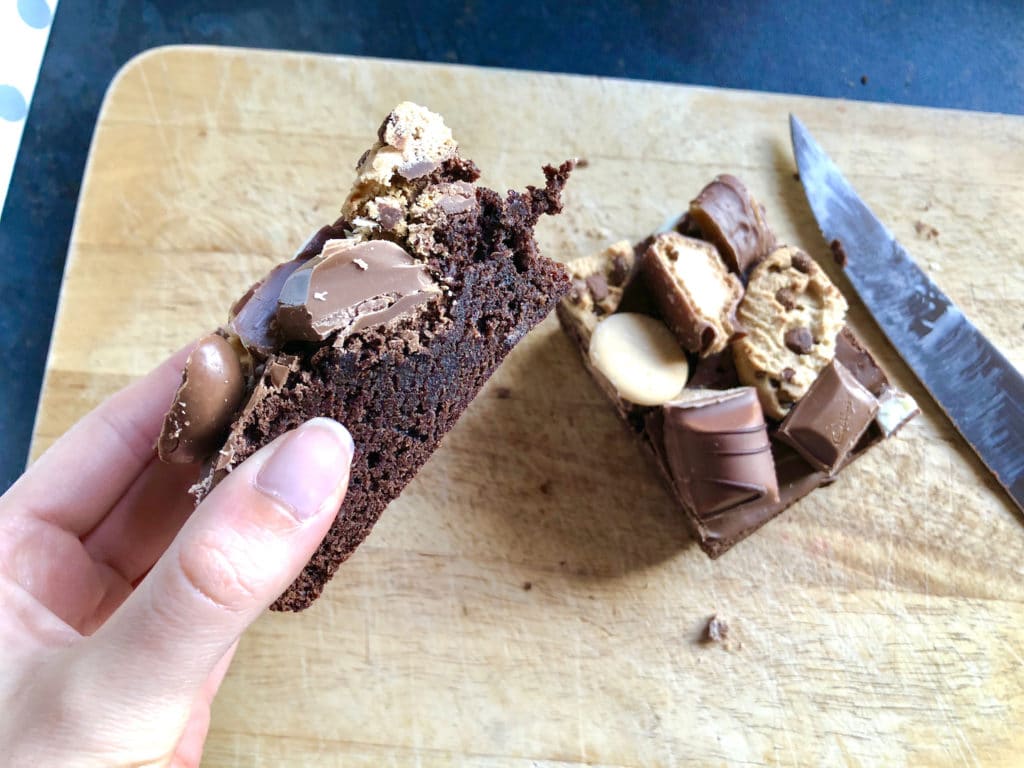 I devoured the rest of the Fairy Bakes loaded brownie slab throughout the following days. Diving in hastily with fork or fingers whenever I felt the need for something yummy, plucking chocolates from the top, tearing off the crisp edges, or simply scooping up mouthfuls of the soft dark brownie. It was a truly dreamy delight to have lingering in our little kitchen, whether late at night as my tea brewed or first thing in the morning while I waited on my crumpets to toast. My boyfriend did the same, at one point even eating it with a knife and fork like a huge cocoa-rich steak. It's safe to say, we enjoyed it.
For a new company, they've really nailed their concept, and it's one I hope they'll continue as the business grows. I'd thoroughly recommend trying out their wares if you live in the Aberdeen/Aberdeenshire area – I believe they mostly function through collection or local delivery at the moment. In the meantime, they have plenty of food porn on their Instagram page!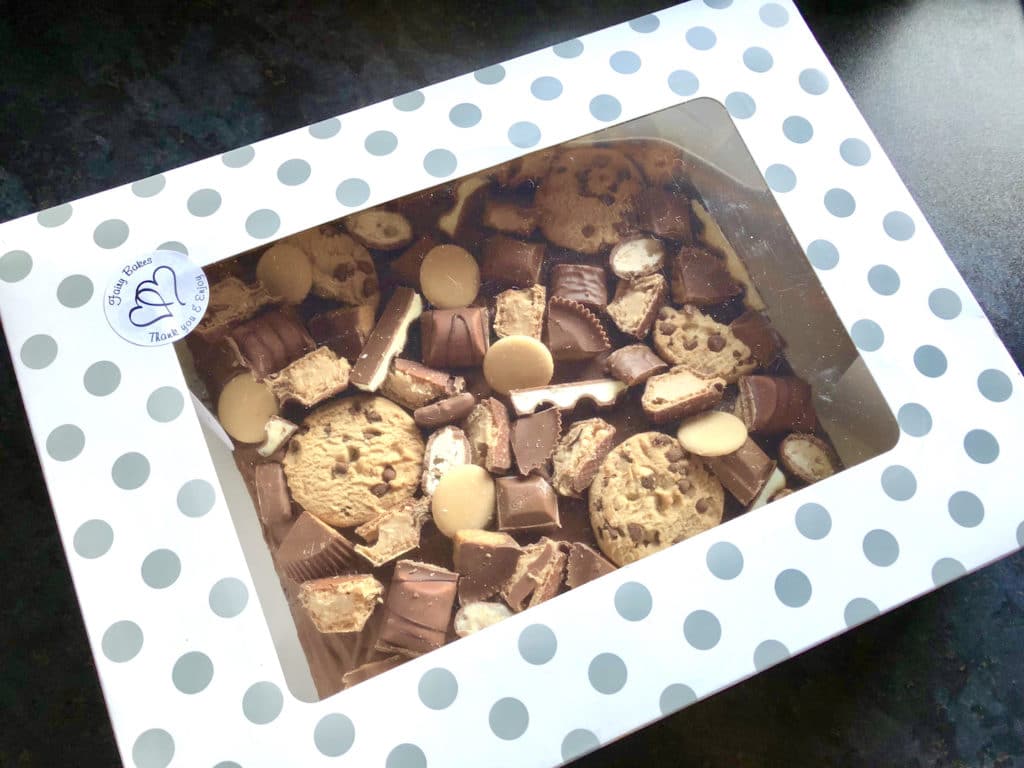 Thanks as always for reading, and I'll see you again soon for something delicious!