Smoky BBQ meats, crispy fried chicken, creamy mac and cheese, and enough nachos to keep you busy all night! The So… Street Food Pop-Up had something for everyone!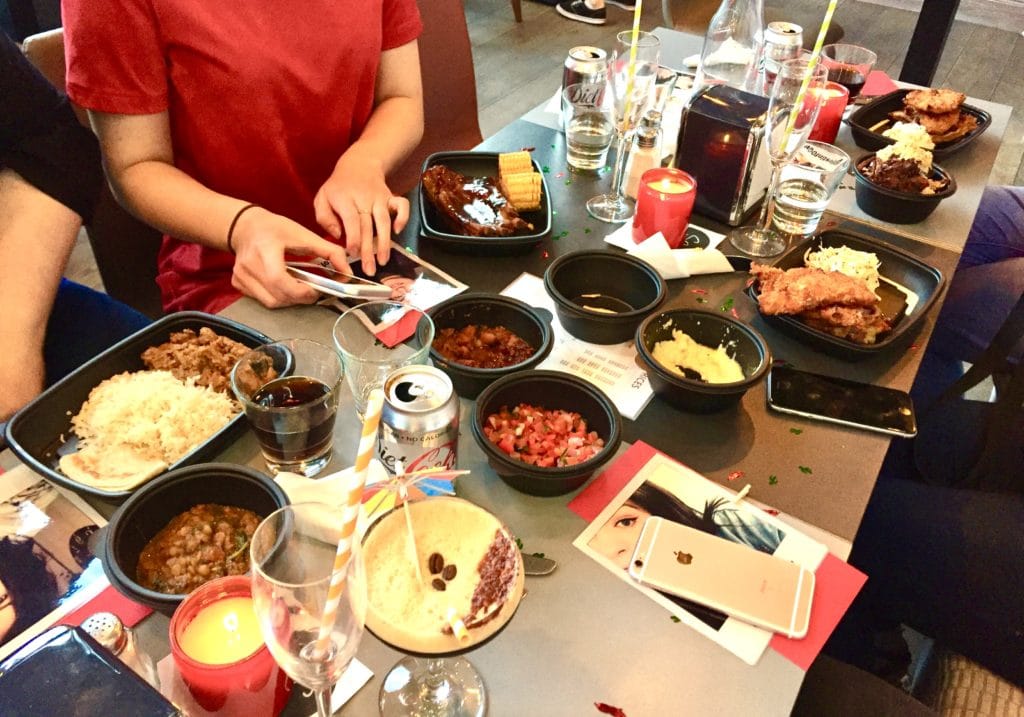 What's big, loud, and full of candy floss cocktails?
The bloggers' table at the first night of this month's So… Street Food Pop-Up!
Friday was a very busy day, with several meetings at work, a big group lunch, after-work drinks AND my first ever bloggers' event. It's safe to say that this Saturday has been very relaxed in comparison!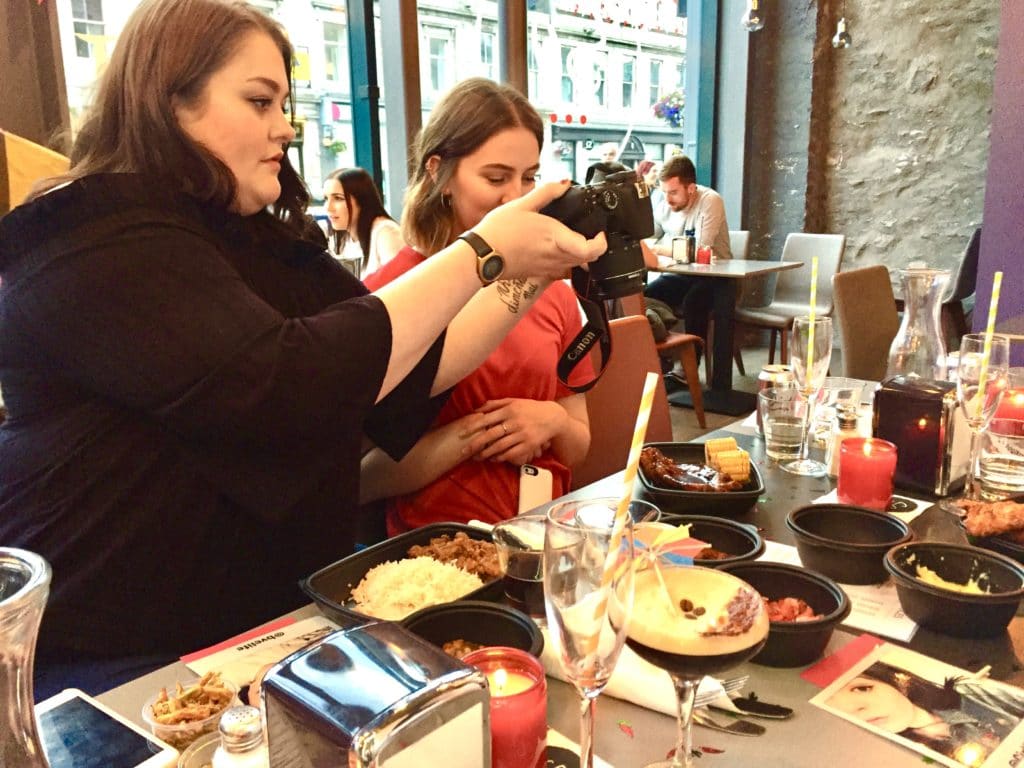 In my usual clumsy style, I was last to arrive at So… for the Street Food Pop-Up table I'd been invited to. Better late than never though…right?
In the small few years it's been open, I've visited So… several times. For breakfast, for coffee, for lunch, this place does a pretty good job of fuelling the surrounding offices' workers pretty well throughout the day. But at these Street Food Pop-Up events, they take global crispy, spicy or creamy street food favourites and amp them up even more for the hungry evening diners.
I toddled in, dressed in my favourite ridiculous spiky denim jacket, and joined my fellow Aberdeen bloggers for dinner. As I was already three gins down with no food in my tummy thanks to after-work drinks, I politely declined the arrival offer of more alcohol! If I'd known there would be candy floss cocktails and espresso martinis on offer, I would have put the brakes on earlier!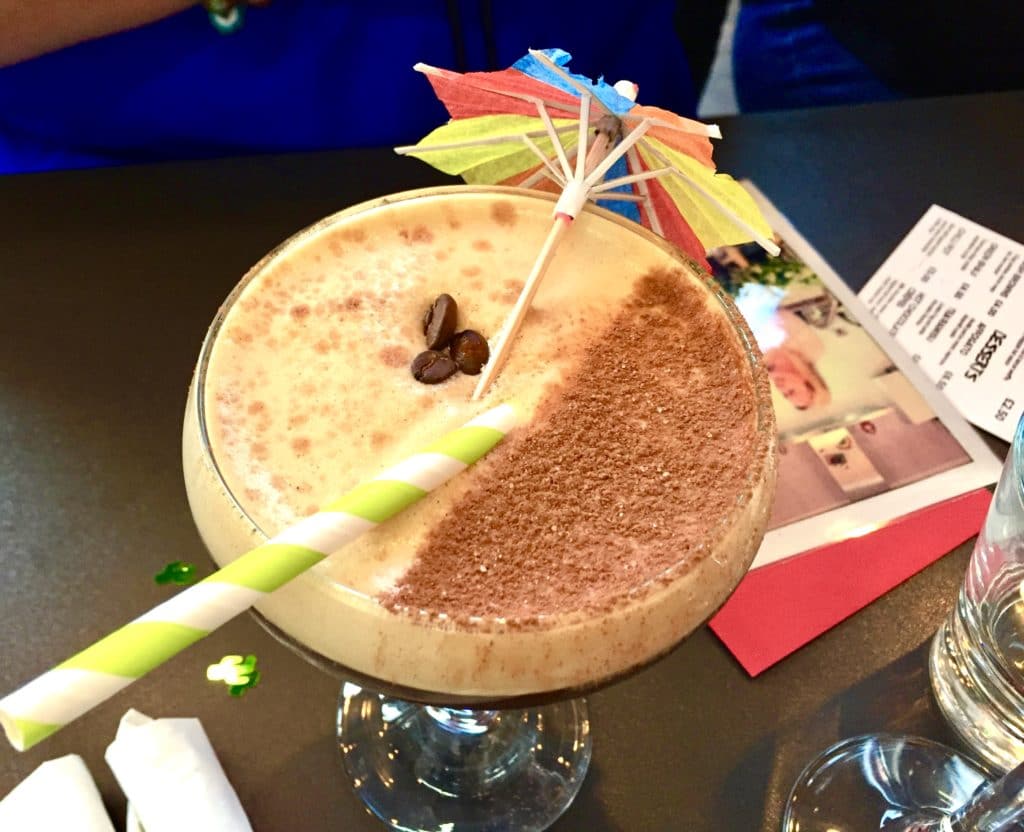 With a big picture of my cheeky face sat on the table, I guessed where I was planned to sit. The greetings and introductions were made, and my eyes zipped straight to the So… Street Food Pop-Up menu.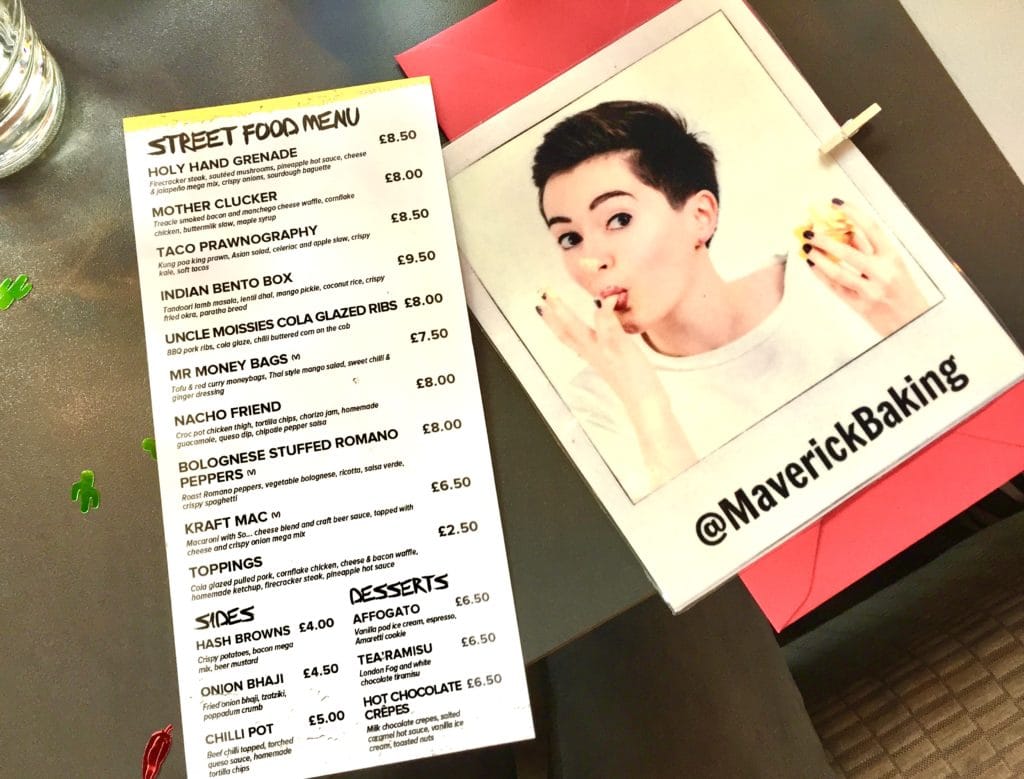 Truth be told, it took us all about 15-20 minutes to decide just what the hell we wanted from this incredible menu selection. Finally, we settled and made our orders, with a good variety of dishes all round.
I eventually chose the Indian Bento Box. Tandoori lamb masala, lentil and spinach dahl, mango pickle, coconut rice, crispy okra and paratha bread. I'm hungry again already.
We chatted away, tucking into the tortilla chips with beef chilli and queso dips that our lovely server had provided us with. The soft, slow-cooked chilli was delicious, very mild in heat but well-seasoned. I may have been guilty of scooping and eating all the beans out of the chilli. Don't tell.
In impressively speedy style, our food arrived. All the dishes, sides and toppings arrived in fun black plastic boxes, serving up the image of real street food. A nice contrast to the modern surroundings and regular cutlery and glassware!
As you can imagine, several hundreds of photos of our meals were taken on just about every photographic device we owned. Bloggers table food was always going to be the centre of the cameras' attention. Pose, food, pose!
We all tucked in. Taking greedy mouthfuls of my wonderful Indian box, I was a very happy girl.
A plentiful portion of soft, slow-cooked lamb, laced with gentle fresh spices. Zingy zesty pickles and crunchy okra strips that contrasted perfectly. Thick lentil and spinach dahl, with just a little heat and gorgeous smoky flavour, scooped up on fresh paratha bread. Basically, this was really damn good. Give me it again please. Now.
While the rice wasn't quite as coconutty as I'd hoped, and the lamb could have been a little spicier for my taste, I was very impressed. To get such a yummy lamb-based Indian meal for just £9.50 is fantastic value, the portion was ideal, and the rich blend of spices in both the lamb and dahl were identical to that that I've eaten in award-winning Indian restaurants.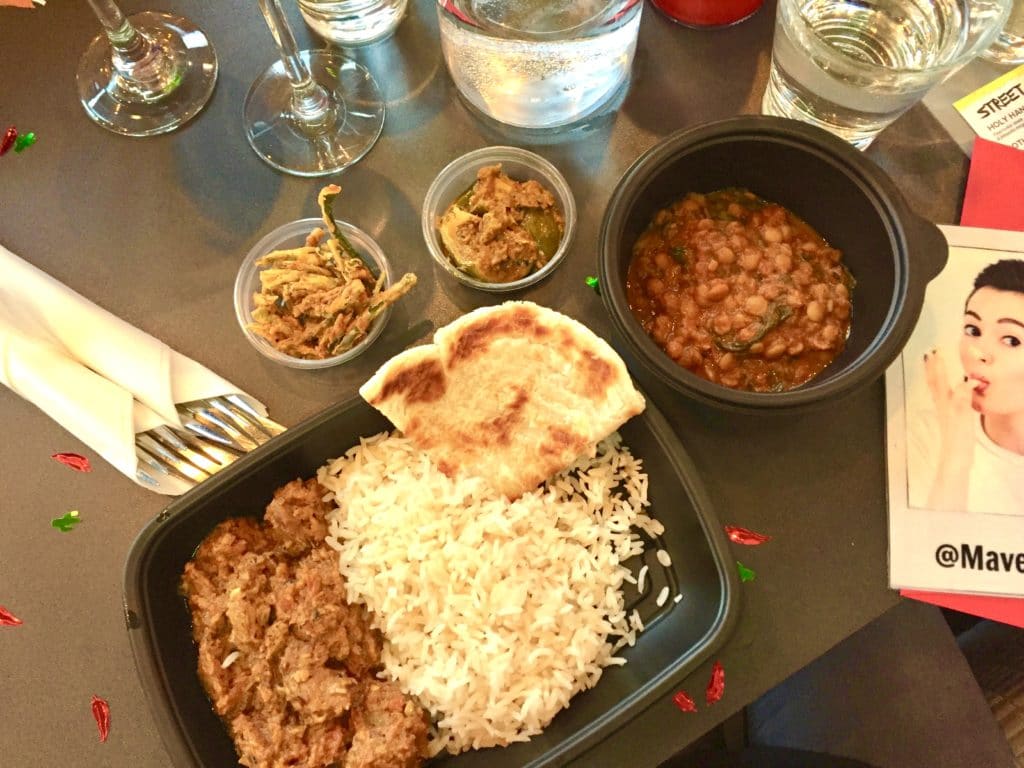 The other girls seemed to enjoy their food too. With the crispy chicken and waffles, the sticky ribs, the creamy mac and cheese, and the stacked nachos all imminently scoffed, it kept us at least a little quieter than usual.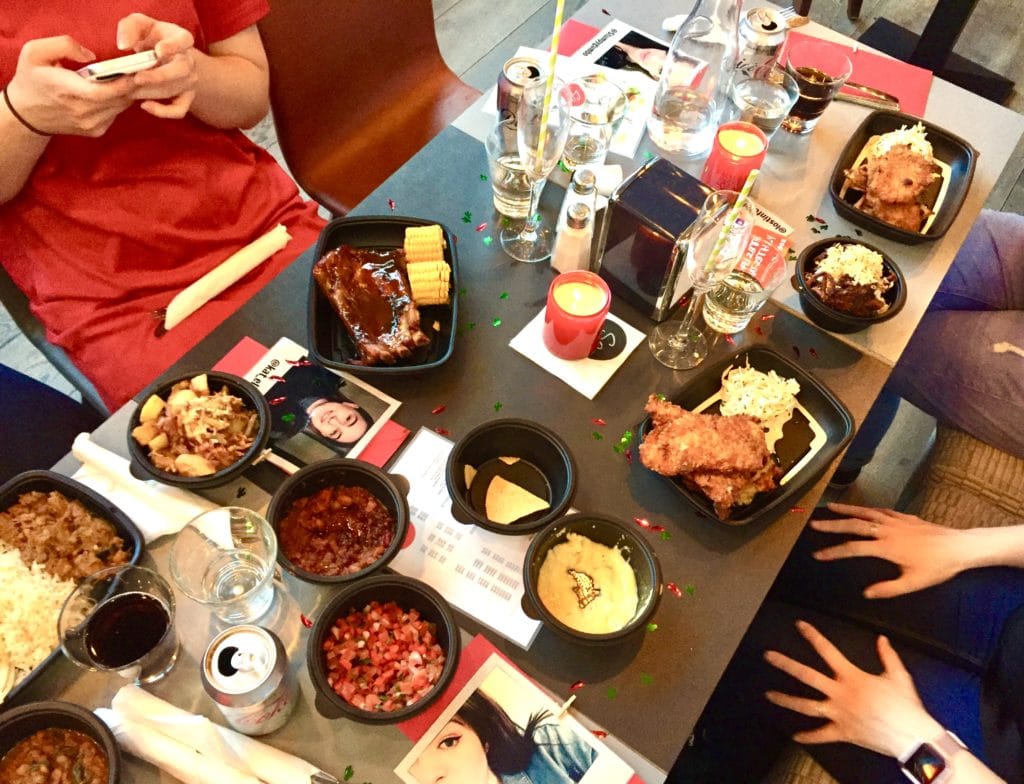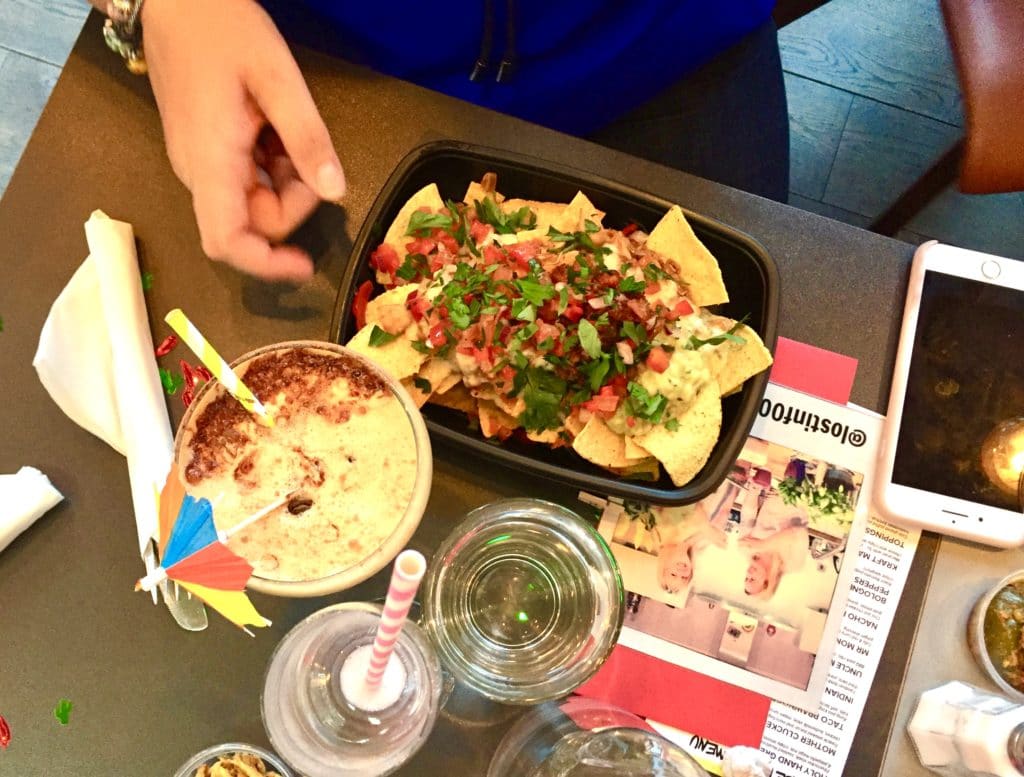 Desserts were on the cards for a few of us too, with some charitable sharing involved. I happily helped Lauren eat her insane nutty crepe cake, which was bigger than any of us had expected! The other girls enjoyed a vanilla affogato; vanilla ice cream and espresso, topped with a (kinda disappointingly mild) amaretti biscuit.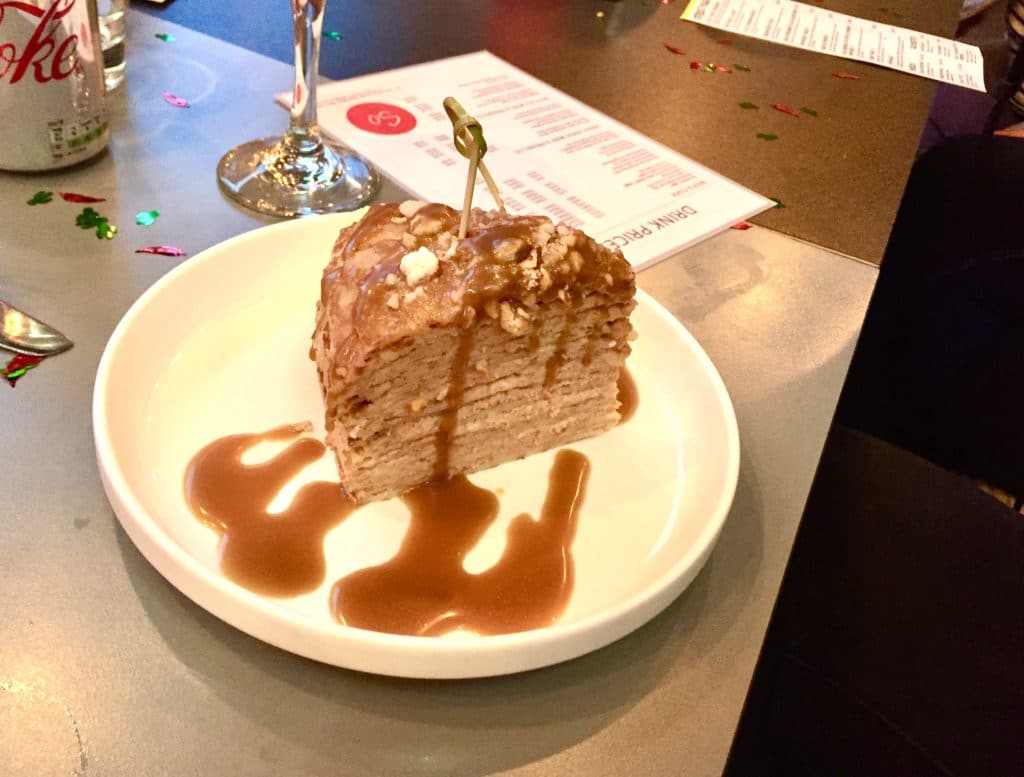 The few mouthfuls crepe cake I enjoyed with my peppermint tea were great, layers of fresh lightly chocolatey crepes with toasted nuts and salted caramel. If I hadn't devoured so much lamb curry, I would have gladly finished it!
The service was incredibly lovely too. Sarah and the So… staff were so friendly and attentive, forever topping up our drinks and checking everything was tasty.
Overall, this event was so much fun. Fast friendly service, great company and a fantastic array of delicious foods. I can't recommend it enough.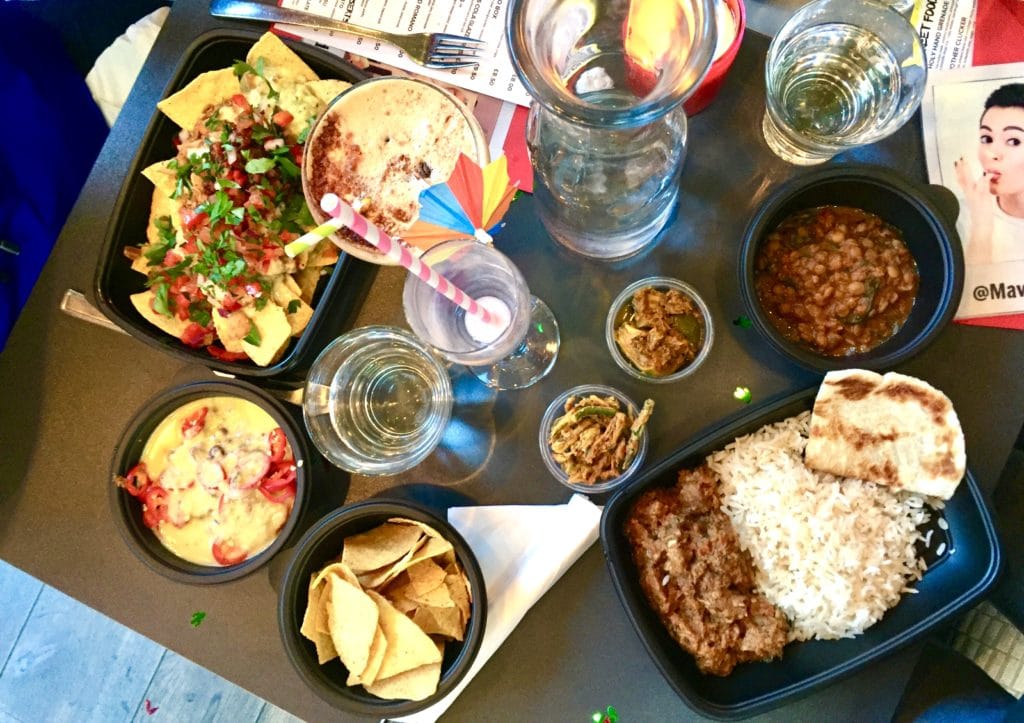 So… are hosting another So… Street Food Pop-Up night tonight, and will have more to come in the next few months. If you're in Aberdeen or the surrounding area and love affordable and tasty food, these events are definitely something you want to book a table at!
I'll definitely be back in future, I hope you can make it sometime too.
Until then, thanks for reading, and enjoy the rest of your weekend!
You may also enjoy…