Vigor Protein Balls Review; I was sent some packs of these handy new bite-sized protein balls from a new UK company, but are they any good?
The word "protein" placed before any foodstuff is often enough to make me roll my eyes.
Protein shakes, protein bars, protein pancakes, protein bread, I've even seen protein Maltesers. Yeah, I know.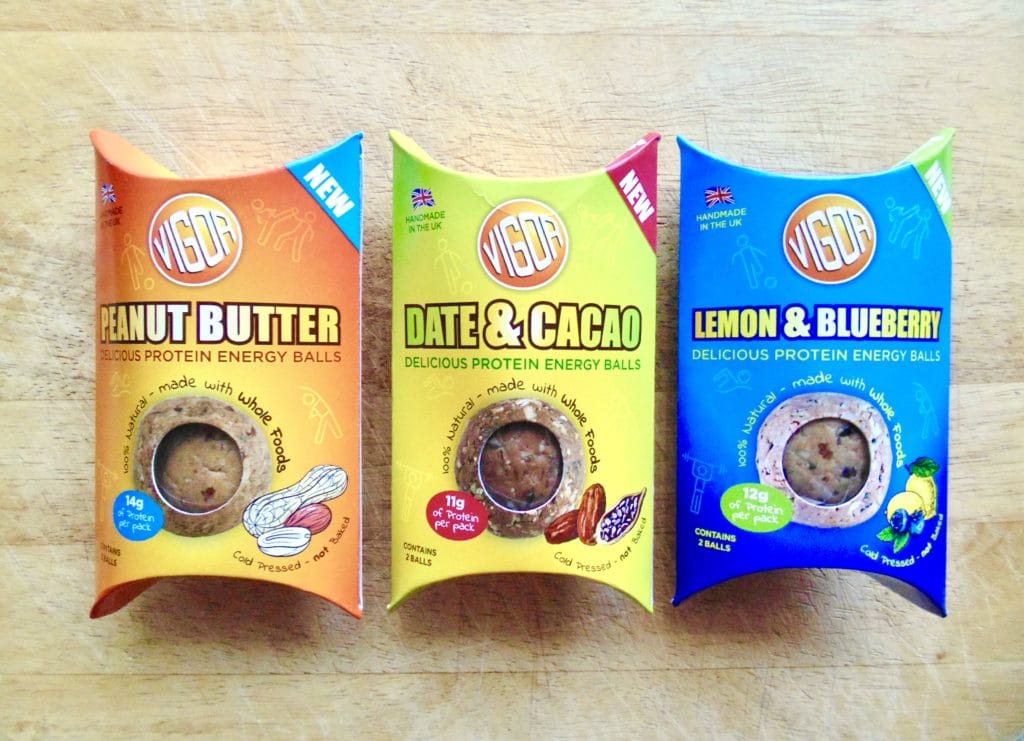 The fascination with protein over the two other macronutrients, fat and carbohydrates, has long confused me. Many people seem to think one is better than the other, without much scientific evidence to back up their claims.
Among people who already eat meat and dairy, protein supplementation is especially odd, as they likely already get enough of the stuff from their meals and snacks.
Alternatively, those who choose to follow a vegetarian or vegan diet, or those who just feel they don't eat enough meat, dairy or plant-based protein probably should consider adding a little extra to their diet.
Carbohydrates in any form, are my favourite food format. Bread, rice, potatoes, fruit and vegetables for example. However my love for these does often mean that I'm a little lacking in protein. Sensitive skin, cold sores and brittle nails are usually the side effects I suffer when I don't eat enough protein. Gross, right?
So this made me EXTRA happy to receive these sample packs of Vigor Protein Balls in the post!
Vigor are a fledgling company based here in the UK, making
three

different flavours of hand-made, health-focused protein balls.

Vigor Protein Balls are available to purchase in either Peanut Butter, Date & Cacao, or Lemon & Blueberry flavour. Gluten free and vegan friendly, these handy little protein balls are ideal for almost everybody!

A portable snack with a reasonable shelf life, even if you don't technically need any added protein, you're probably going to want to try these anyway.

Vigor were kind enough to send me a sample of each different flavour, which I enjoyed as snacks throughout the week.
But which flavour of these Vigor protein balls was best? And are they worth buying?
Watch this video from my YouTube channel below to find out, or scroll down for a written review:
Peanut Butter: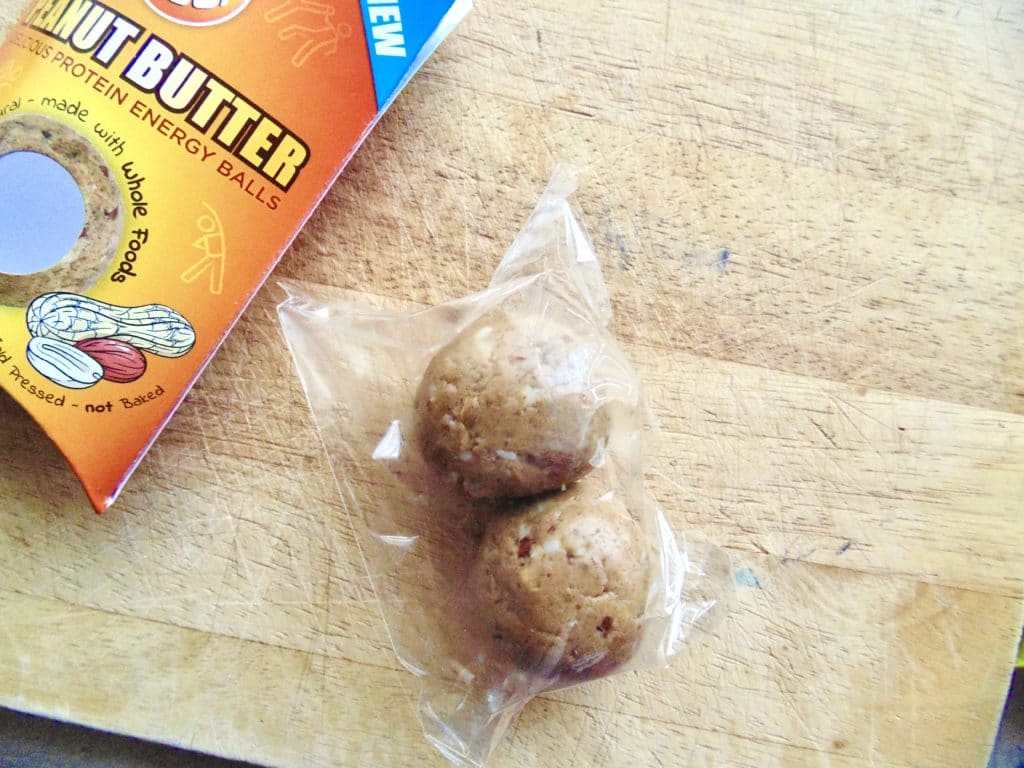 Taste: Wholesome, natural peanut butter flavour. Akin to the runny sugar-free and palm-oil-free peanut butter jars that are quickly becoming a household staple in the UK. Thankfully not awfully sweet like other protein-based products, thanks to a low sugar level and no weird artificial sweeteners. The little pinch of added salt really helps bring out the flavour, and stops this from tasty too healthy!
Texture: Better than expected, not powdery like other protein bars and products can often be, but also not mouth-gluingly stodgy like some peanut butter products can be! Nice little crunchy pieces of peanut throughout to keep it interesting.
Overall: A tasty and filling snack, perfect for nut butter lovers. I would definitely have these again. 4/5.
Date & Cacao: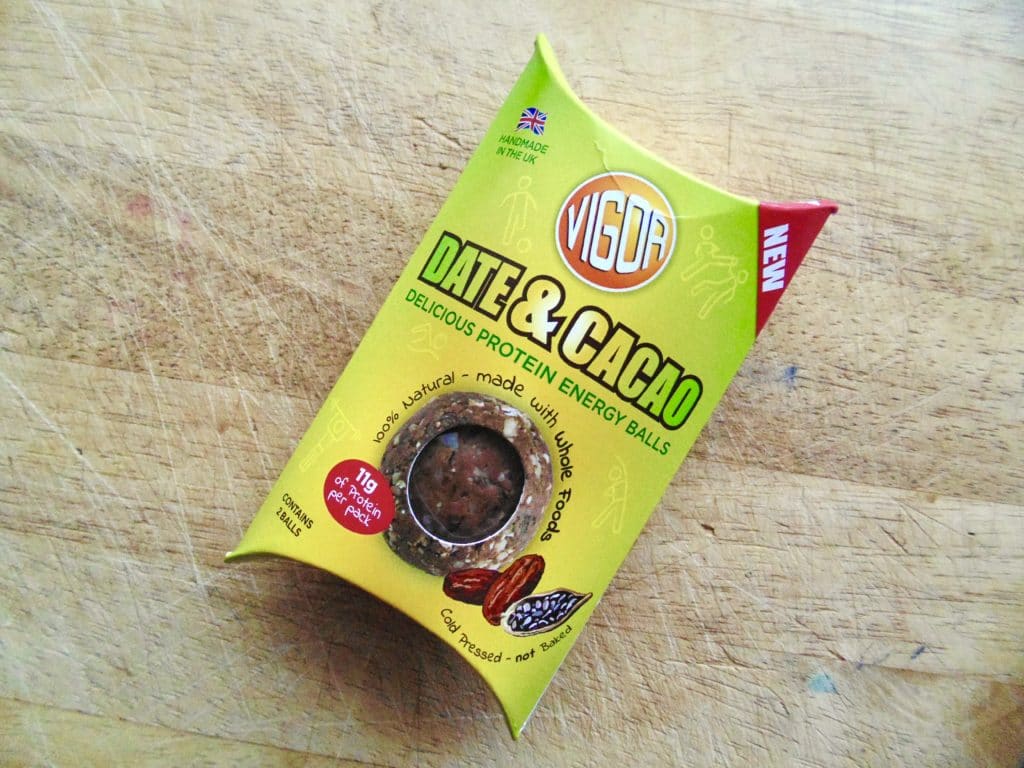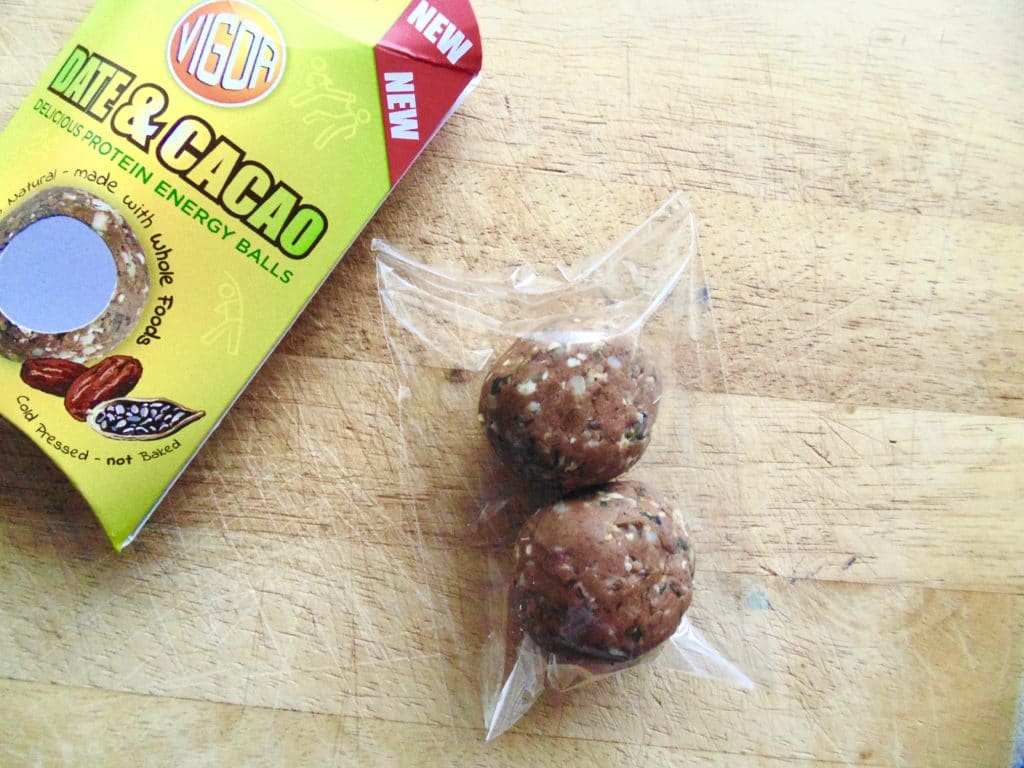 Taste: Another wholesome flavour. A similar idea to many other vegan or dairy free snacks on the market, dates and cacao powder are both delicious and tend to make pretty decent products. Again, not awfully sweet, the dates add a nice natural sweetness to these ones. My only real complaint would be that the cacao flavour is pretty weak, the dates are definitely the dominant flavour. A little more cacao, or even some cacao nibs or dairy-free chocolate chips would really amp up the flavour and make these a real yummy chocolate snack! For those who aren't keen on nuts, these could be a winner, as the low amount of nuts in this recipe mean the flavour is masked.
Texture: Similarly not powdery or too stodgy. Less crunch than the peanut butter flavour though.
Overall: Again, tasty and filling, a gentle caramel hit for those who like a little sweetness in their snacks. The cacao flavour could be ramped up a little, but I would still have these again. 3/5.
Lemon & Blueberry: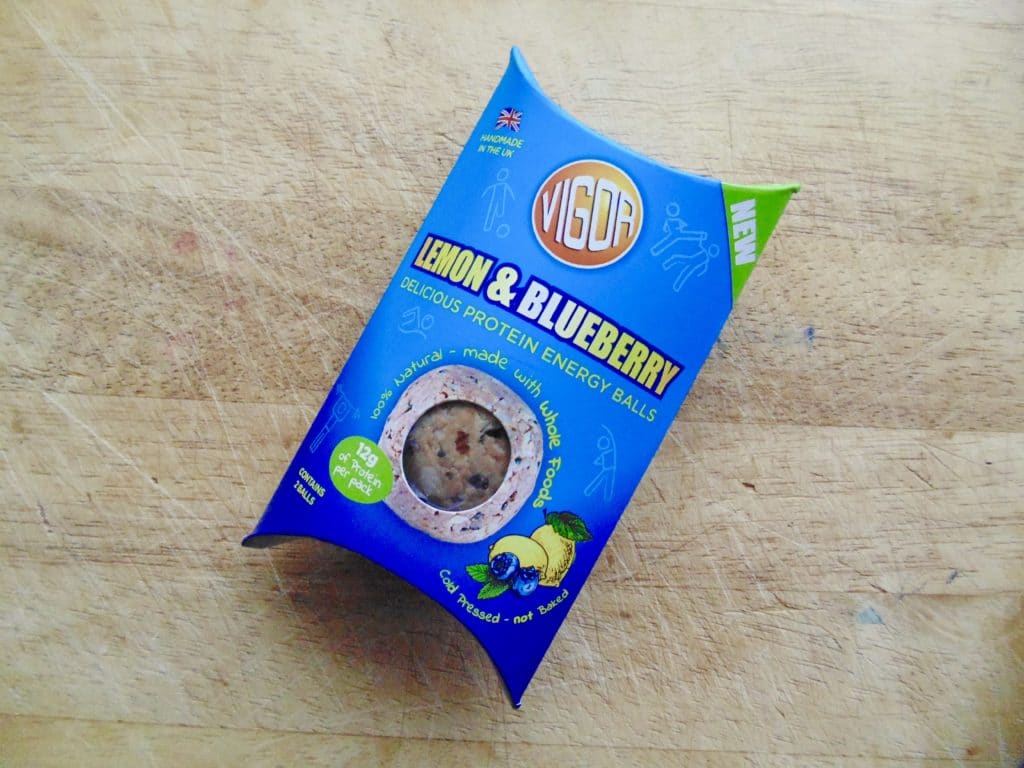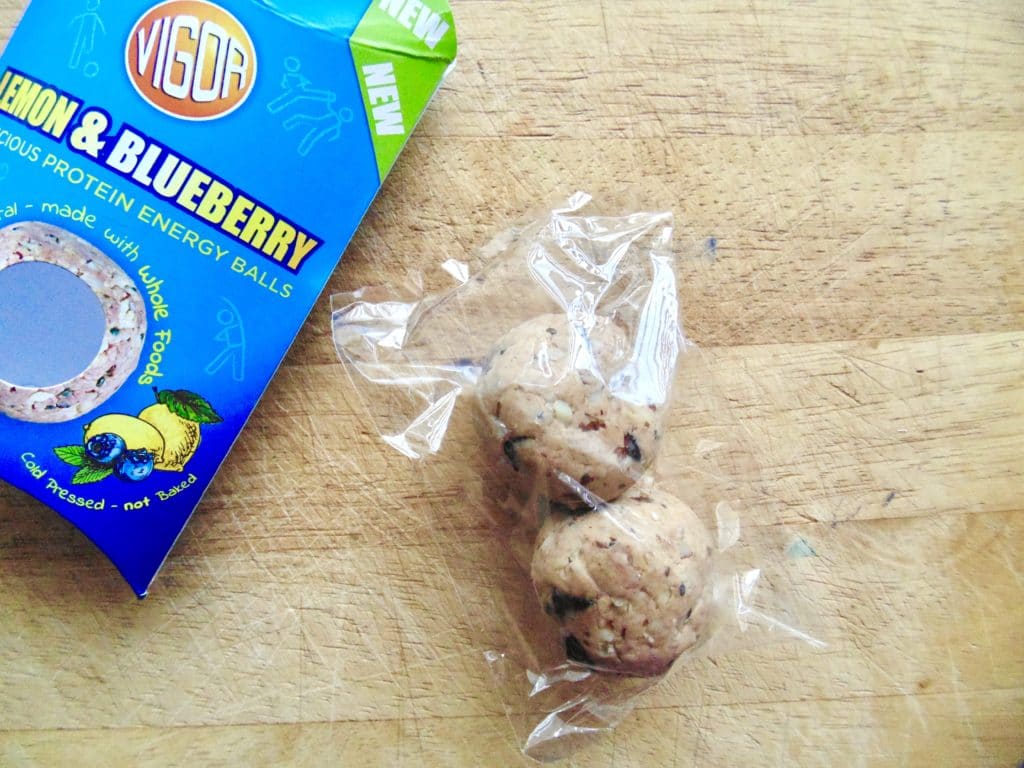 Taste: Refreshing and light lemon flavour. A little on the tart side due to the lemon flavour, and absence of usual sugar-sweetness. Though the dried blueberries add a gentle sour-sweetness to the flavour too. I liked the idea of this combination of flavours, as I love it in cakes and desserts, however for me I think the combination of this texture and flavour wasn't my favourite. I prefer a nutty protein snack, but this had a nice lightness to it, and was unlike anything I have tasted before. Perhaps a welcome change from the usually heavy or creamy protein products?
Texture: These felt slightly more powdery than the previous two flavours, but not unpleasantly so. Again, there were some little shards of almond and peanut to add crunch, and the dried blueberries provided a welcome chewiness too.
Overall: Personally, these were my least favourite of the bunch, but I love the flavour idea and I think these could be really popular for those who like lemon! 3/5.
I have to say, I'm pretty happy with these little Vigor protein balls!
Nutritious, filling, handy packaging and size for travelling around with, and most importantly, yummy!
Obviously these can't compare to a chocolate bar or a bag of your favourite crisps, but if you want a more nutritious snack option that won't leave you hungry or taste gross, I'd recommend trying these out.
Thanks as always for stopping by to read, I hope you guys get a chance to try these if you like the look of them.
See ya!
You may also enjoy…