From giant pizzas, to towering cakes, to vegan burgers, here's a look at what we did and what we ate in London!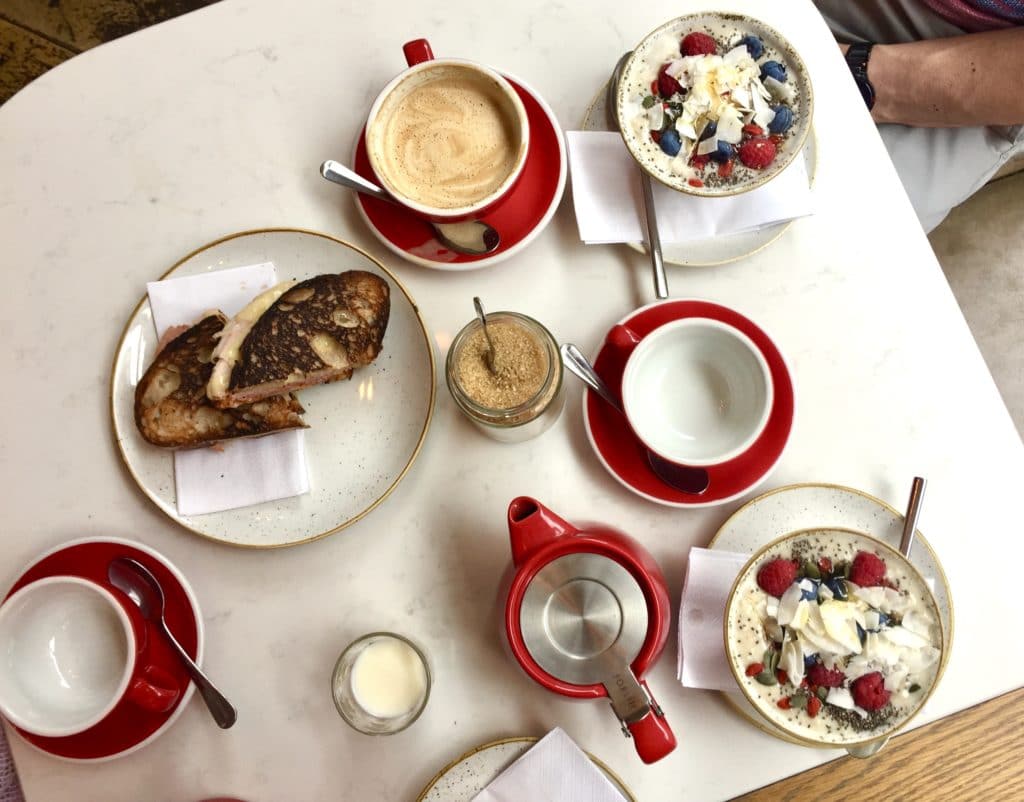 I write to you in a glum state. We have just returned to the chilly North East coast of Scotland, fresh off the train from the sunny UK capital.
Father Maverick had discovered that Jeff Lynne's ELO (his favourite band) were to be playing at Wembley Stadium this month. As the band are kicking on a bit in age, this likely farewell tour was a great opportunity to relive his youth one more time. Naturally, we all decided to make a weekend of it, looking into funky hotels and planning some regular tourist trap visits as well as some fun and more unusual destinations too.
Despite having only visited London once before, I'd been very much looking forward to this trip. London is a foodie paradise, full of edible adventures from all over the globe, and I couldn't wait to try and squeeze as much in to our long weekend as possible.
It also helped that we had booked ourselves in for a 3-night stay at the Hoxton in Holborn. I had stayed in the Amsterdam branch of this hotel last year and loved every minute of it, so was very keen to experience this quirky and comfortable hotel again. Located in a great area, this cool hotel has some great restaurants, a busy bar, and wonderful rooms full of fun little details.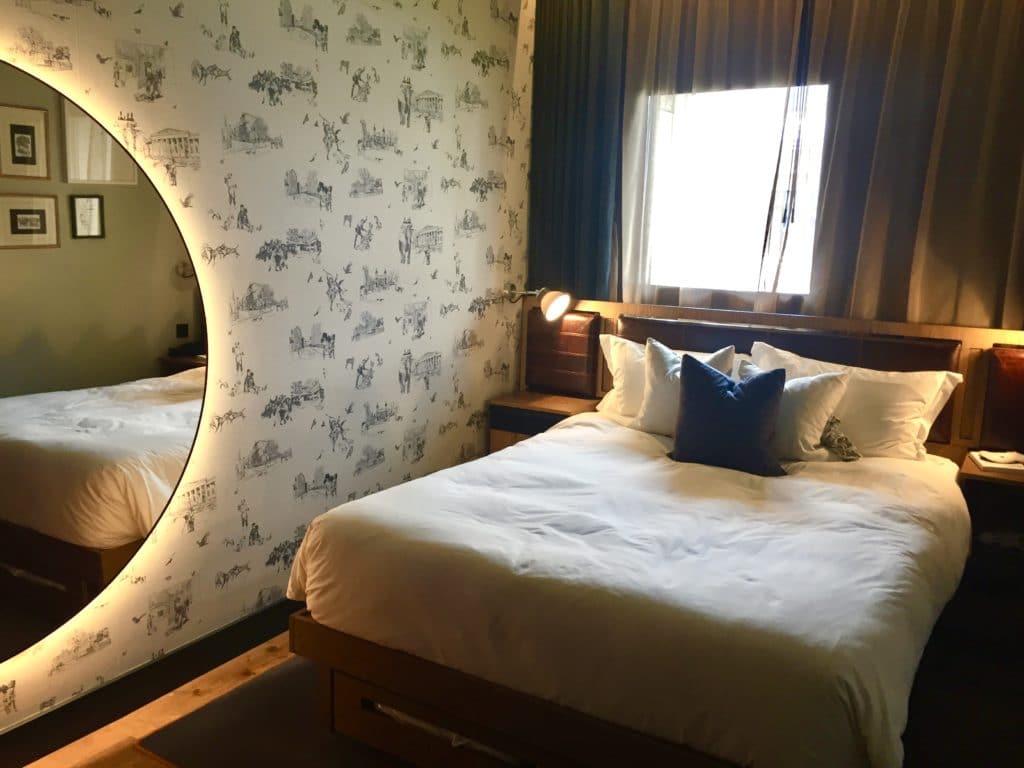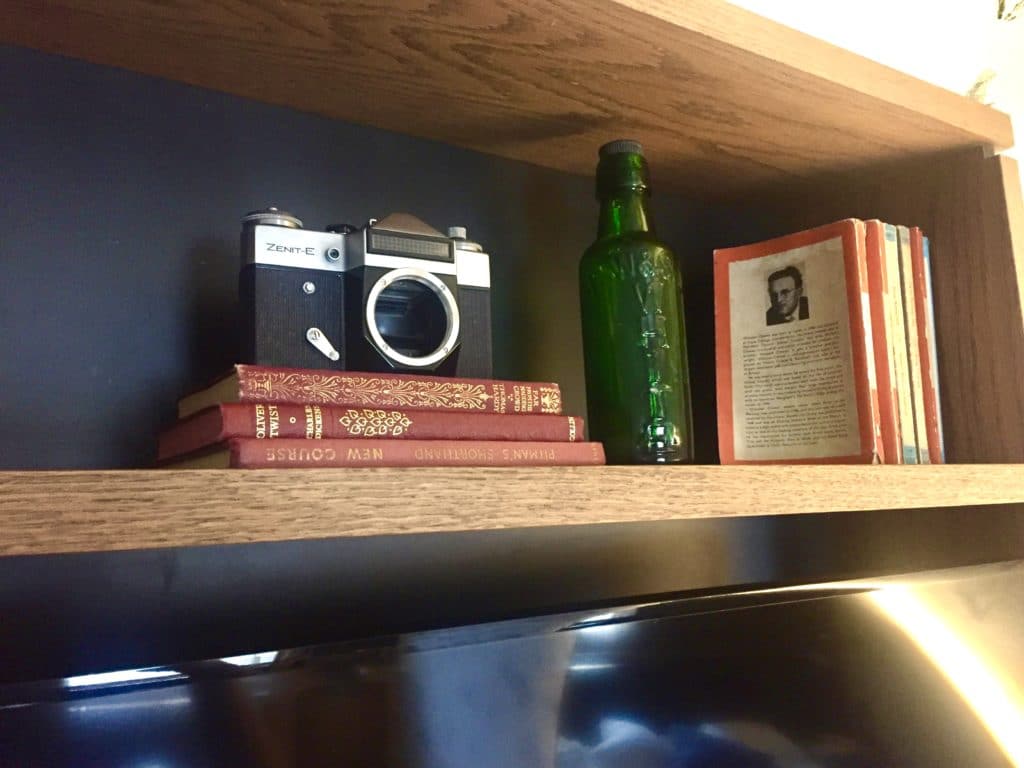 An early-morning 7-hour train journey brought us into King's Cross Station at around 3pm. This left us a few hours to check in, explore and get our bearings before heading off to our first food stop.
See below for the obligatory tourist snaps.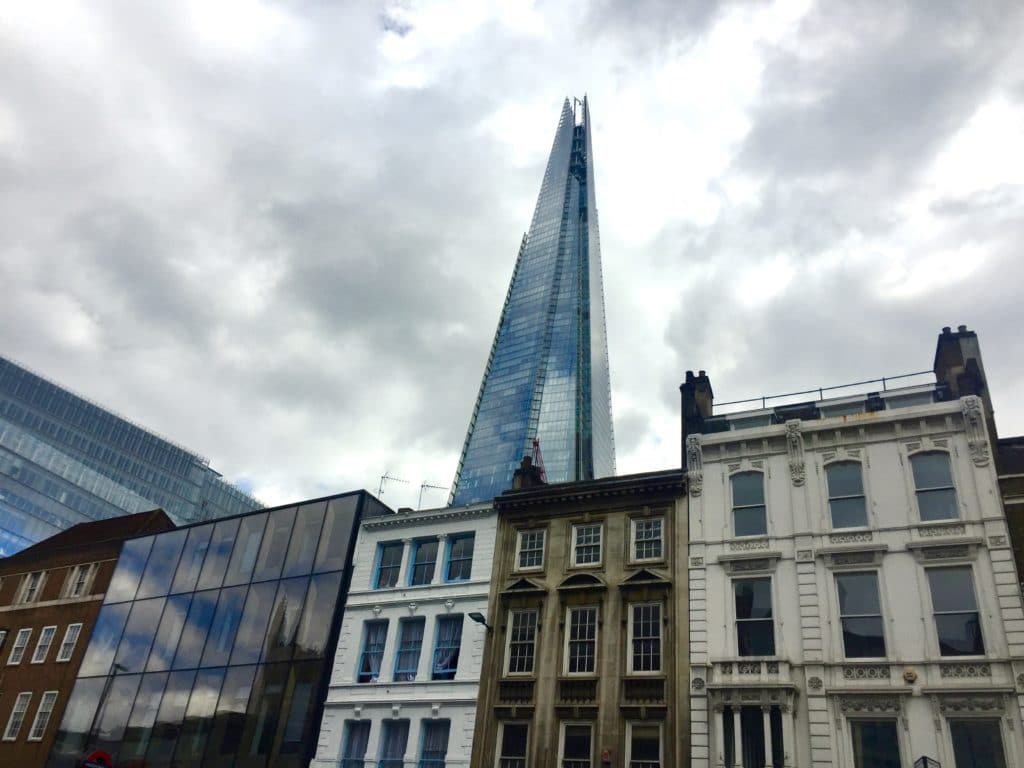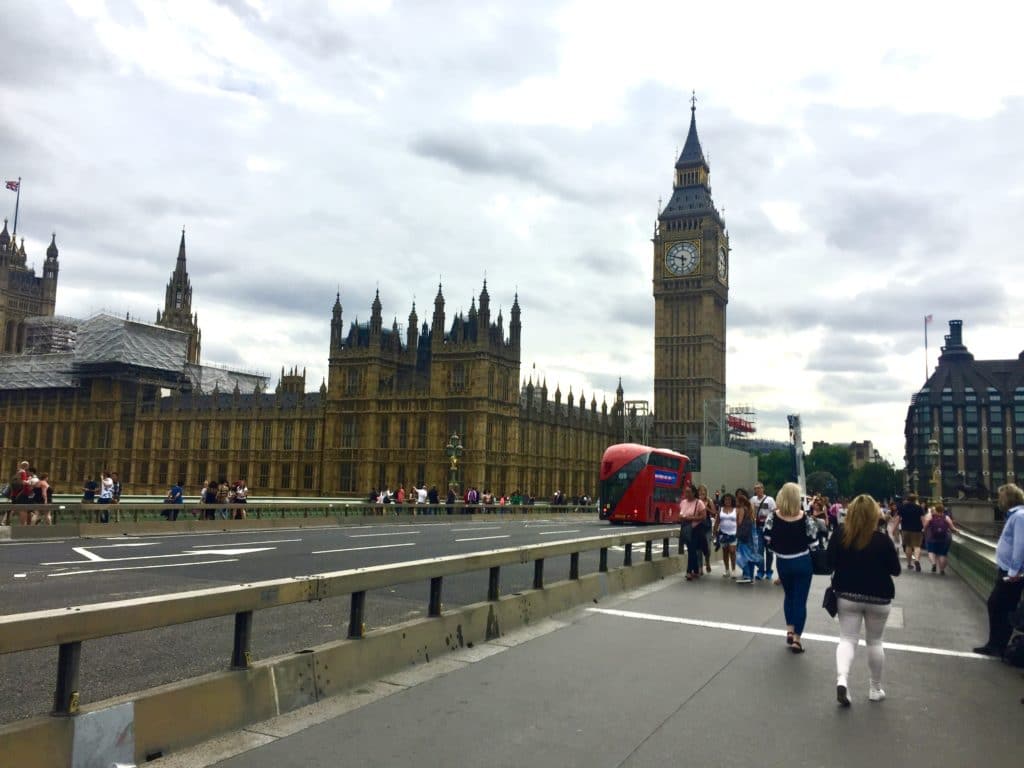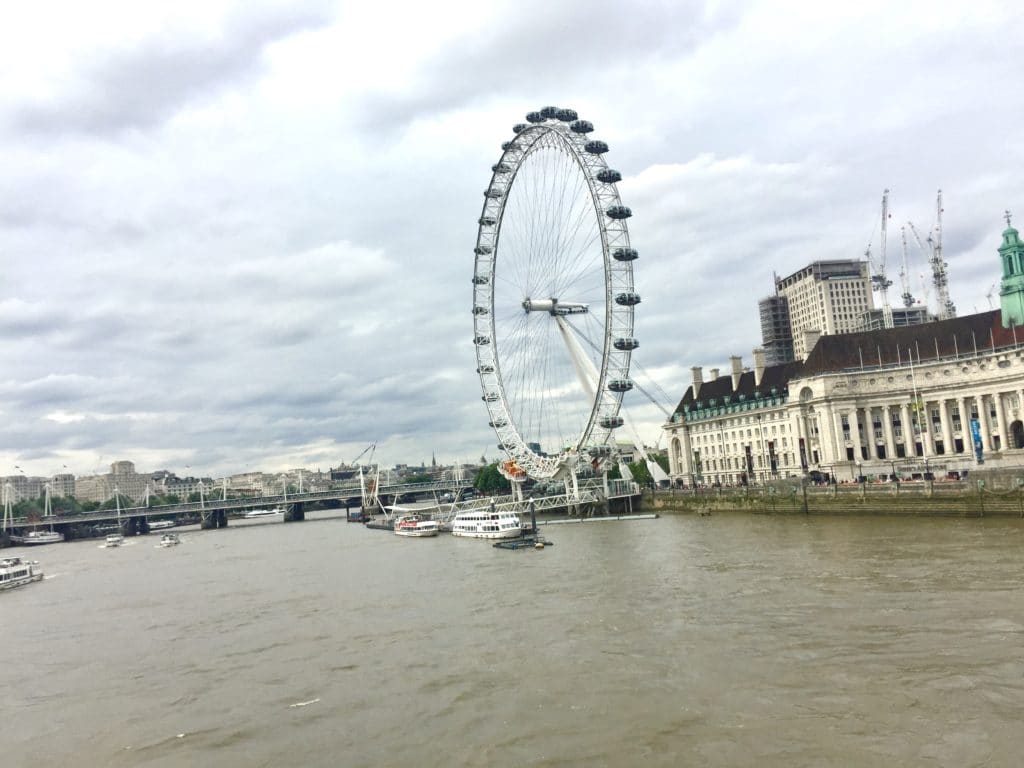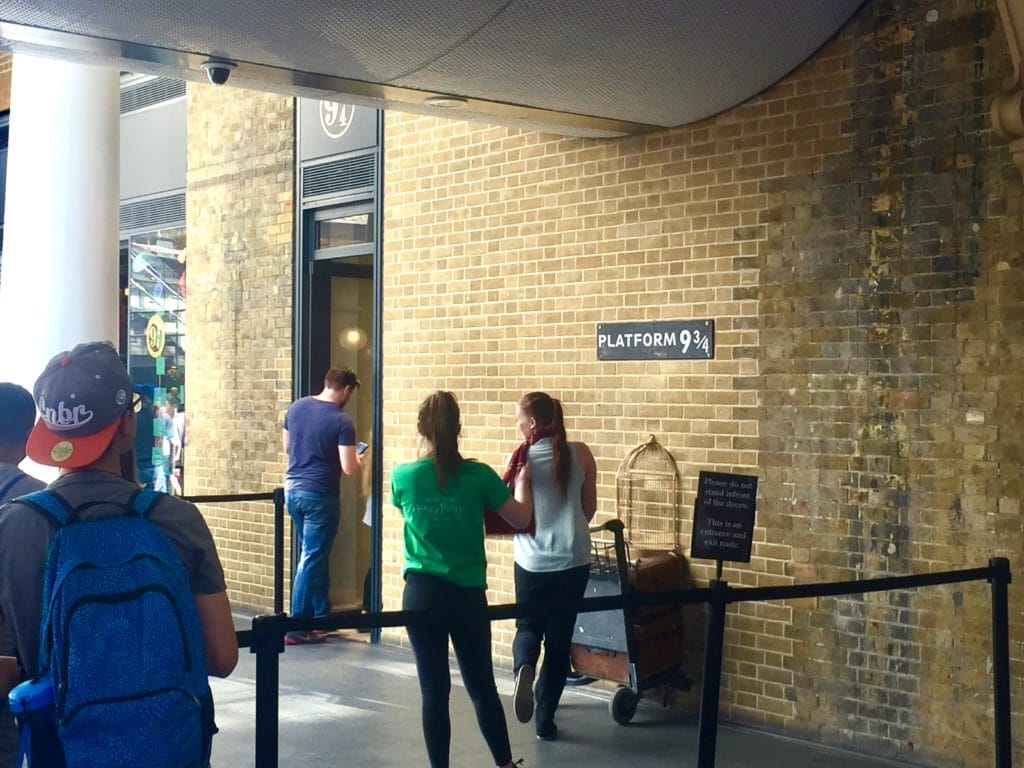 Having been highly impressed by Kingly Court in the Carnaby area of London the last time I visited, I was excited to head back there and see what was on offer this year. For those who have never been, Kingly Court is almost like a shopping-centre or mall, entirely made up of restaurants. The world's sexiest food court, as I like to think of it. Full of restaurants serving up foods from all over the world, from Peruvian ceviche, to American soul food, to Japanese ramen, to traditional Italian pizzas.
Through the bustling crowd, we opted for a meal in Whyte & Brown, a mainly British-centred restaurant serving chicken in every way you could imagine! The folks ordered a sweet and sour Korean BBQ chicken burger with some fries, and I chose a Greek-style Souvlaki platter. My dish basically consisted of a grilled juicy chicken kebab with hot pitta bread, Greek salad, olive tapenade, herby hummus and a tzatziki dip. I enjoyed this dish so much, everything tasted fresh and really flavourful, a generous portion too, I love Greek/Cypriot style food so this was right up my alley!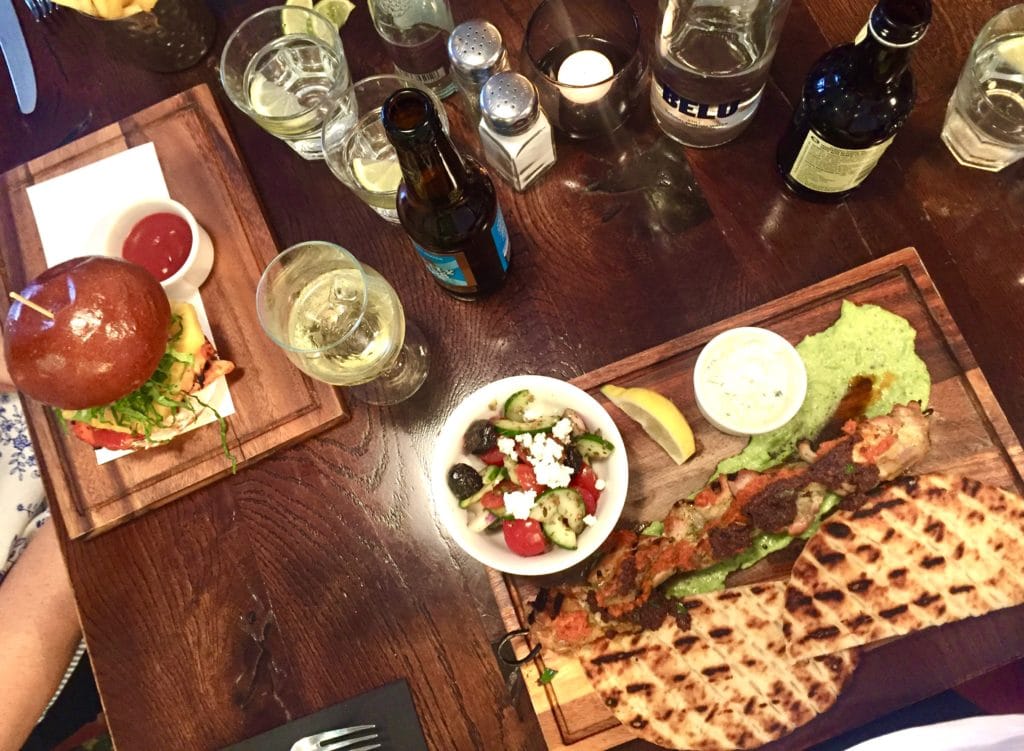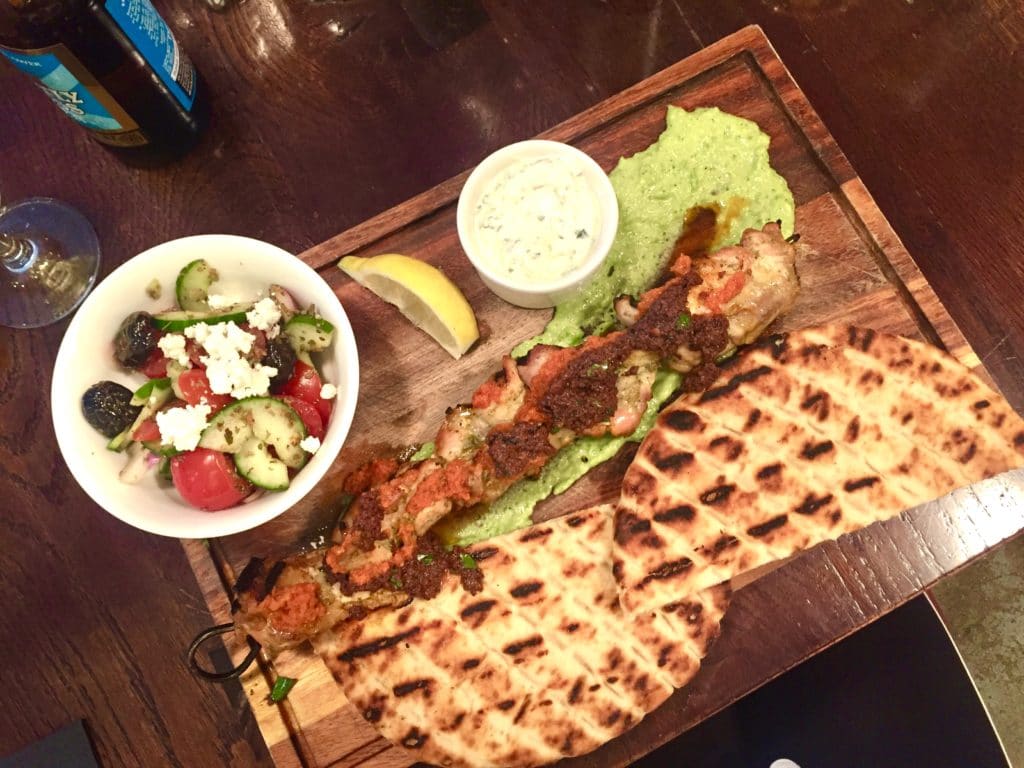 Naturally, after our long trip, tourist walk and big meal, we were ready for bed soon after eating. We retired for the night.
The following morning found us in Hubbard & Bell, the airy restaurant within the Hoxton hotel. Maverick Mother had eggs Benedict, Maverick Father chose a coconut yoghurt bowl (very adventurous for him!) and I opted for their hot buttermilk pancakes with fruit and syrup. Juices and coffees accompanied. The pancakes were perfect. Thick, fluffy and a generous size, with berry compote and fresh banana slices, ready to be drizzled with real maple syrup. This breakfast was nothing short of heavenly!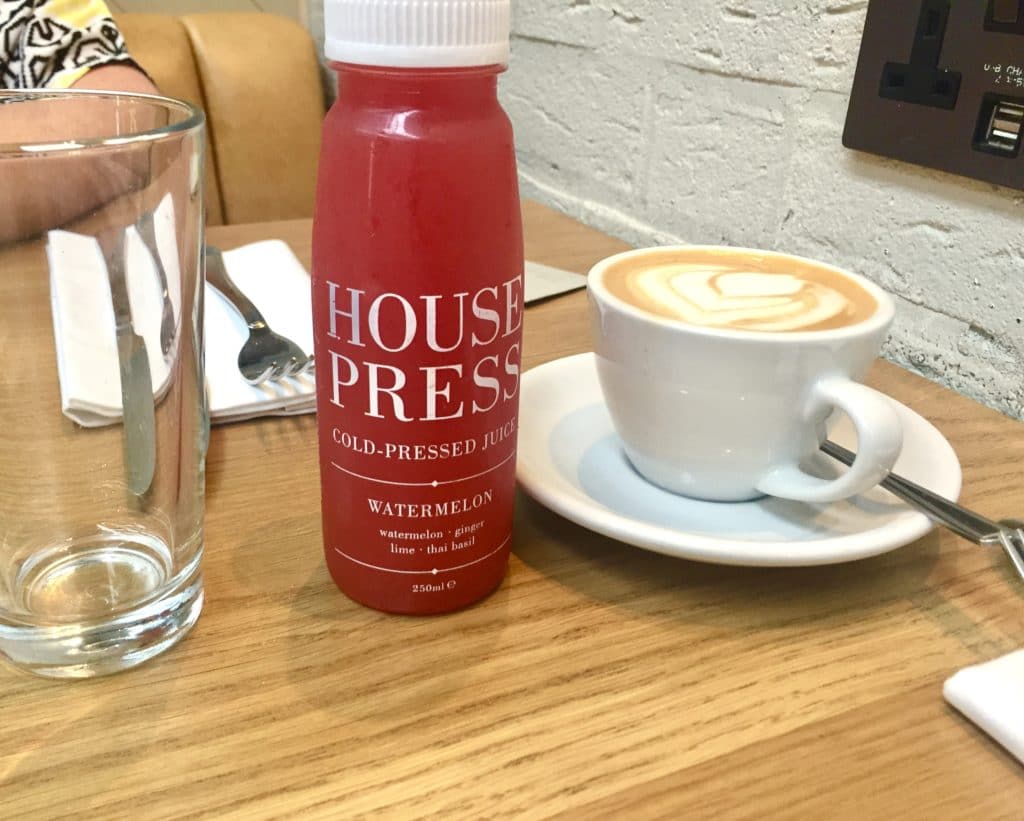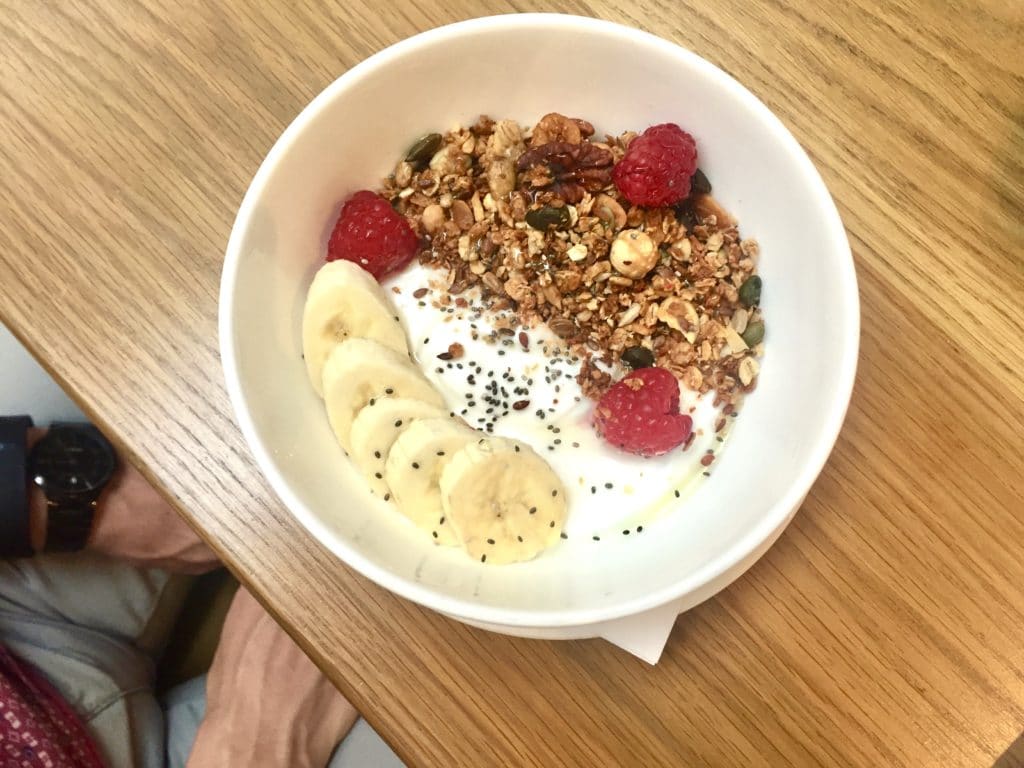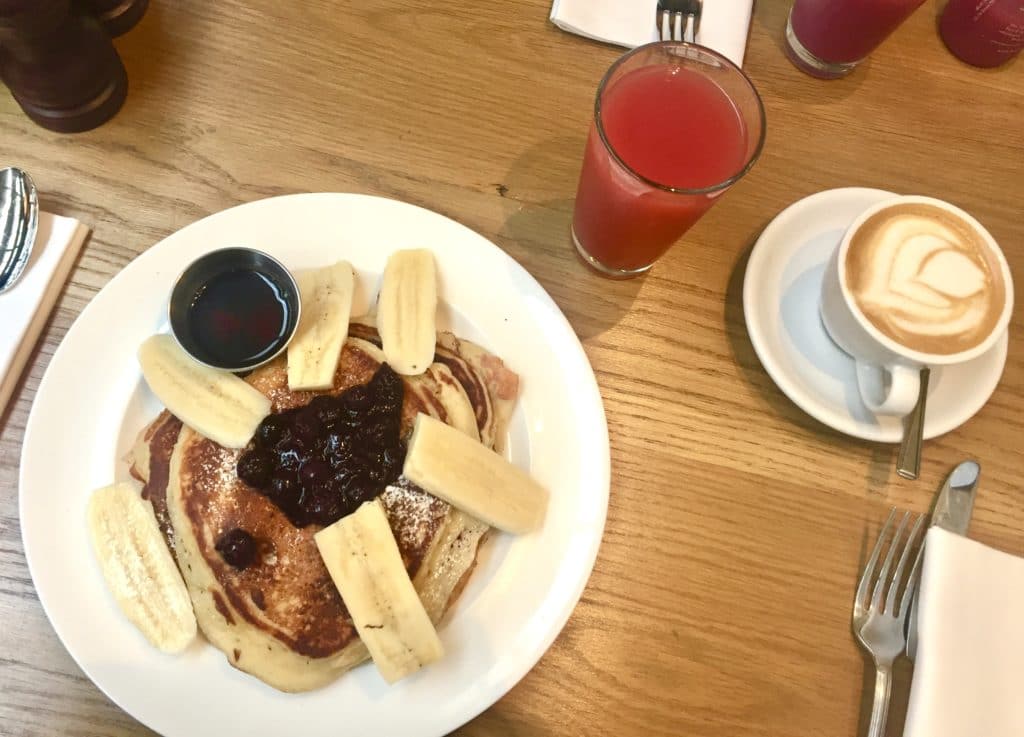 After a little more neighbourhood exploring, we headed out to the famous Borough Market. A little quieter than normal, following the recent dreadful attack on London Bridge, the market was still bustling with hungry locals and tourists. Overwhelmed by the amount of incredible food and ingredients on offer, we eventually managed to grab a bite to eat.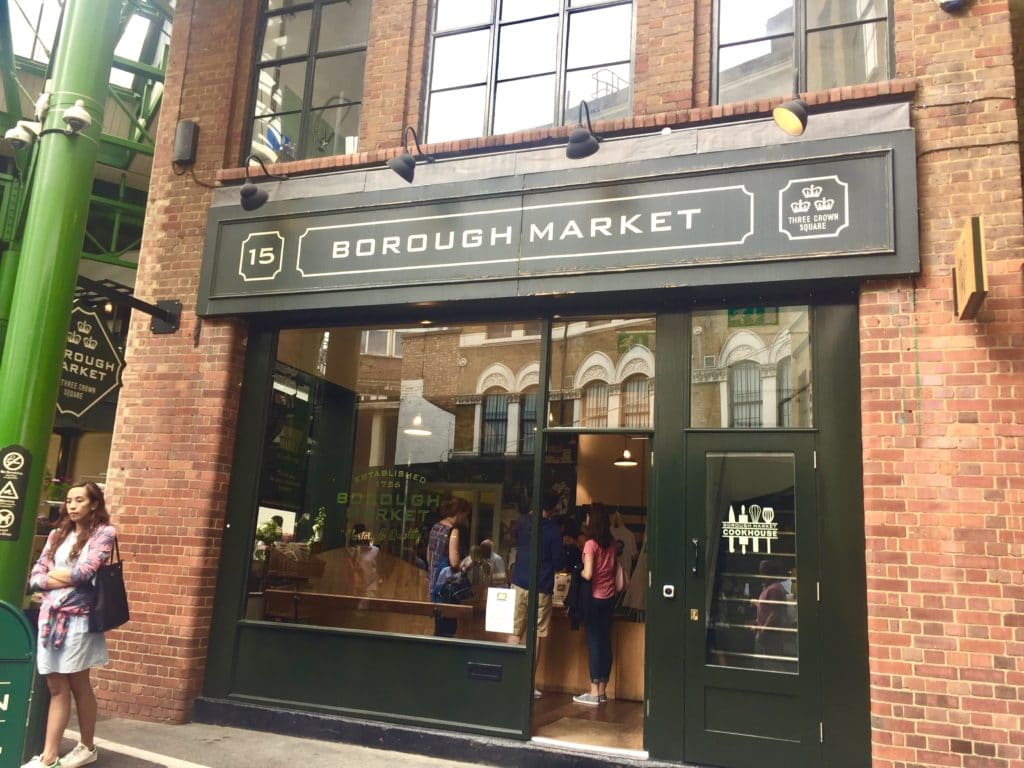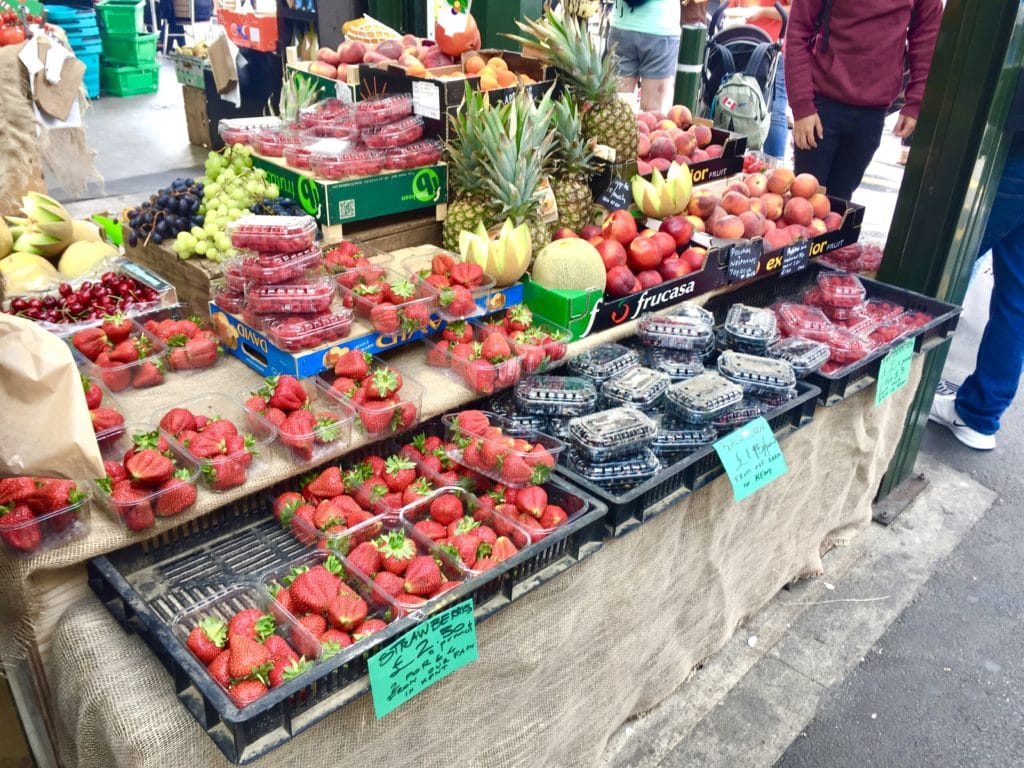 Maverick Father thoroughly enjoyed a steak pie from Pieminister, Maverick Mother wolfed down a BBQ chicken and rice box from a soul food stand, and I chose a yummy vegan sweet potato and chickpea burger from a vegan stand, complete with sesame seed bun, beetroot hummus and vegan mayo. The food here was great, and there were endless options for both hot and cold food and ingredients.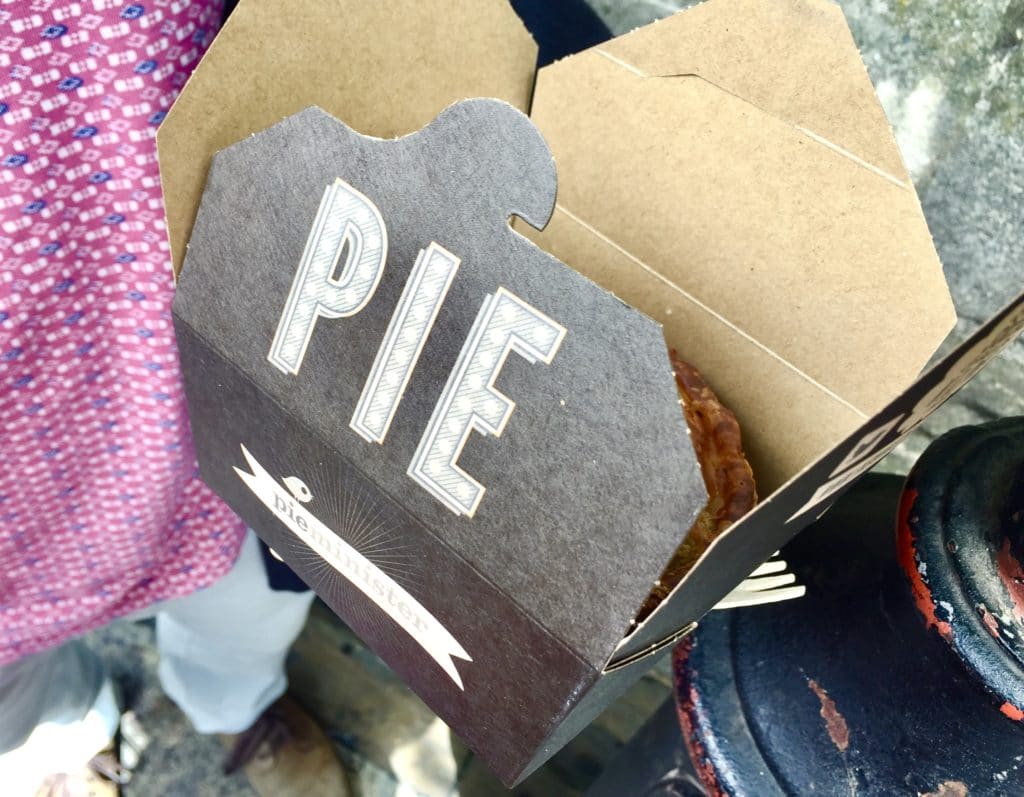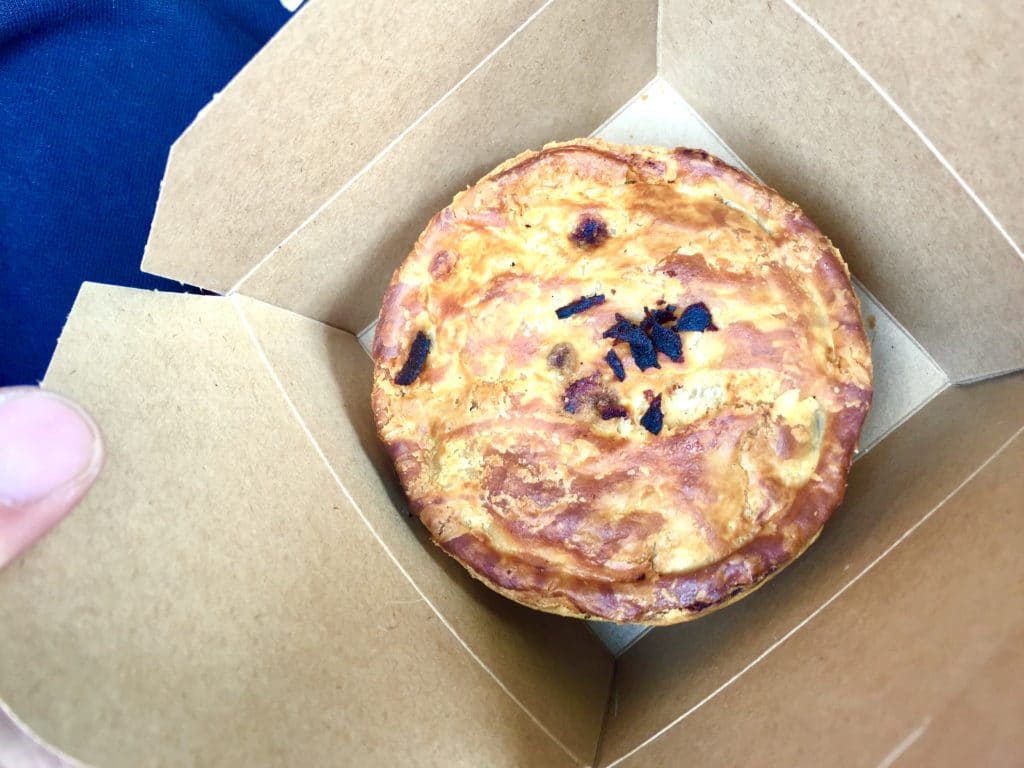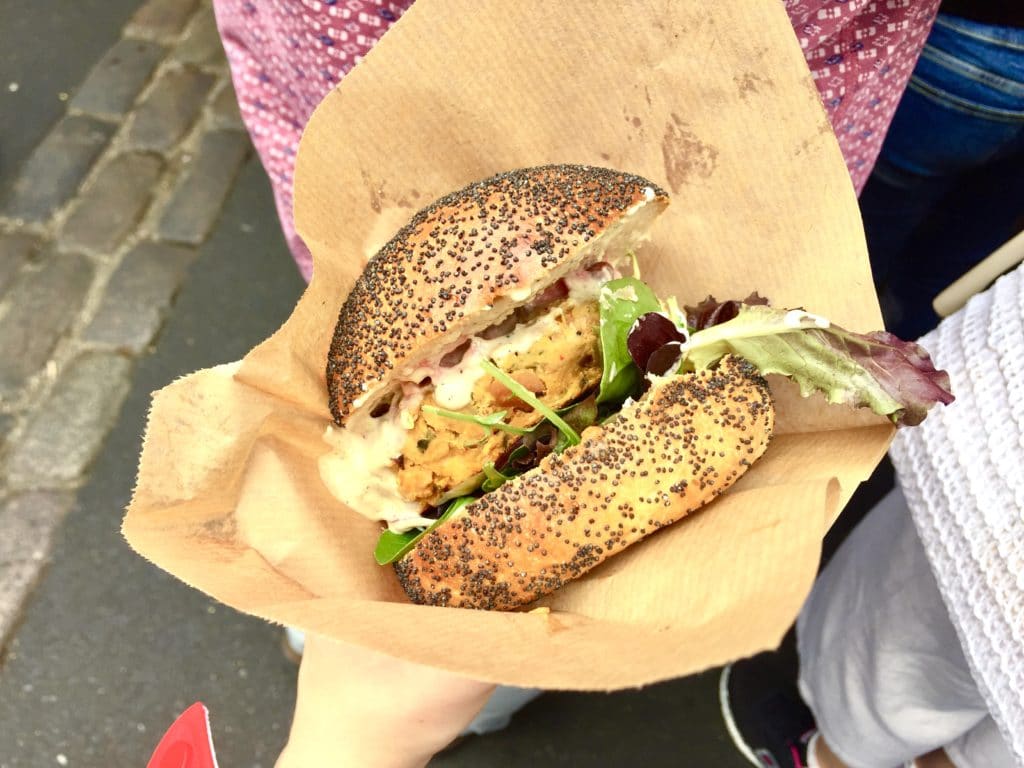 While visiting the market, I had the pleasure of meeting the lovely lady behind Breakfast By Bella (read my review of her products here). I also bumped into Tom Gilliford, former Great British Bake Off contestant, and someone I often interact with online. What are the chances, eh? Before leaving, we grabbed some cold juices to quell the heat of the day, and I picked up a delicious fresh vanilla doughnut from Bread Ahead Bakery. How was it? Absolutely dreamy, of course.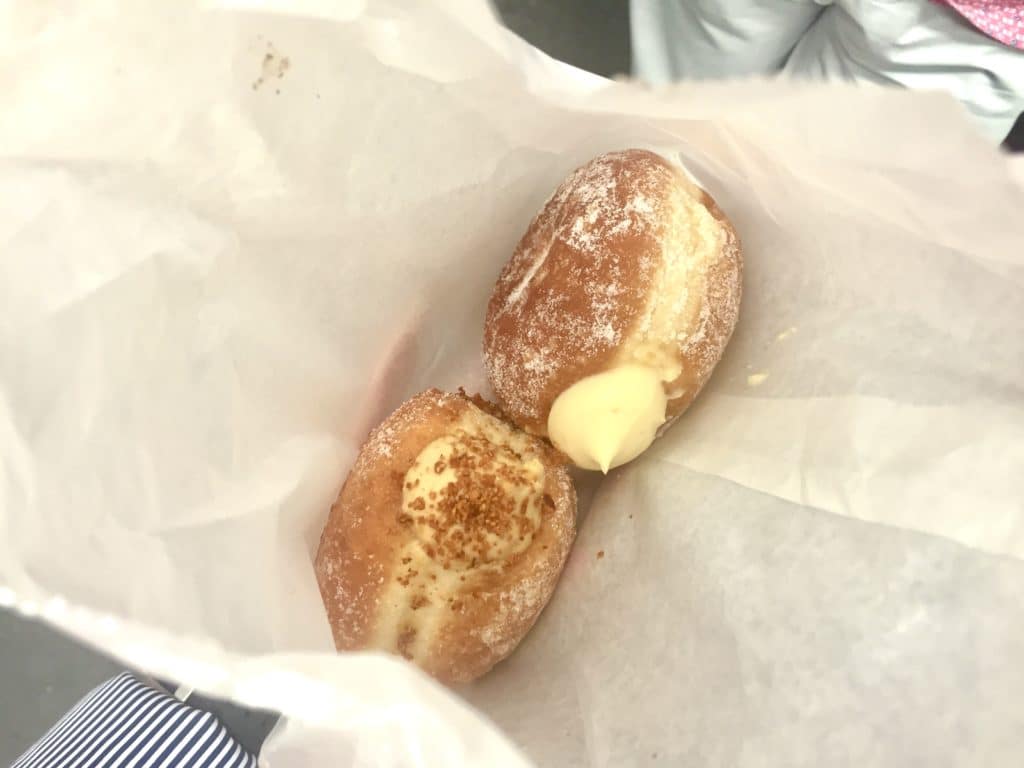 The rest of the day saw us wuss out of the viewing room in The Shard, London's (1000m) tallest building. It also brought us to the concert dad had been really looking forward to. Sadly, as Wembley Stadium and the many surrounding restaurants were out-the-door busy just before the concert, we settled for a Sainsbury's meal deal on a kerb near the venue. Classy, eh? Nothing Instagrammable about this dinner!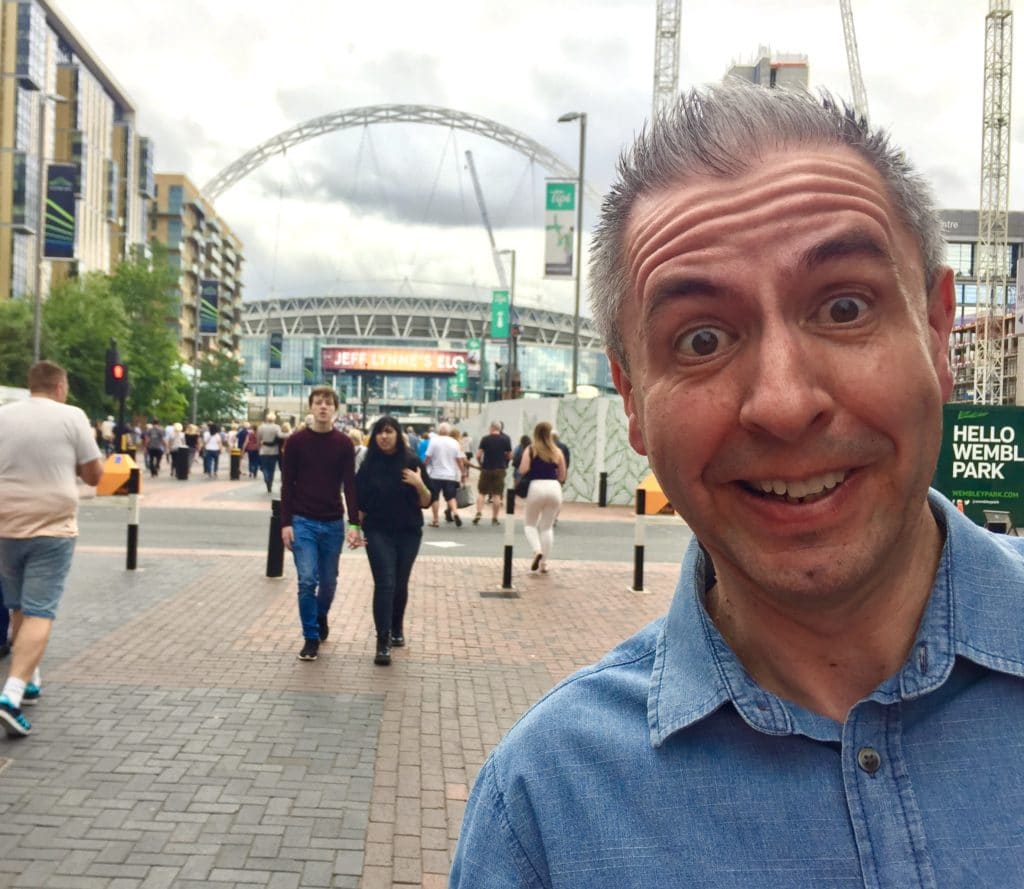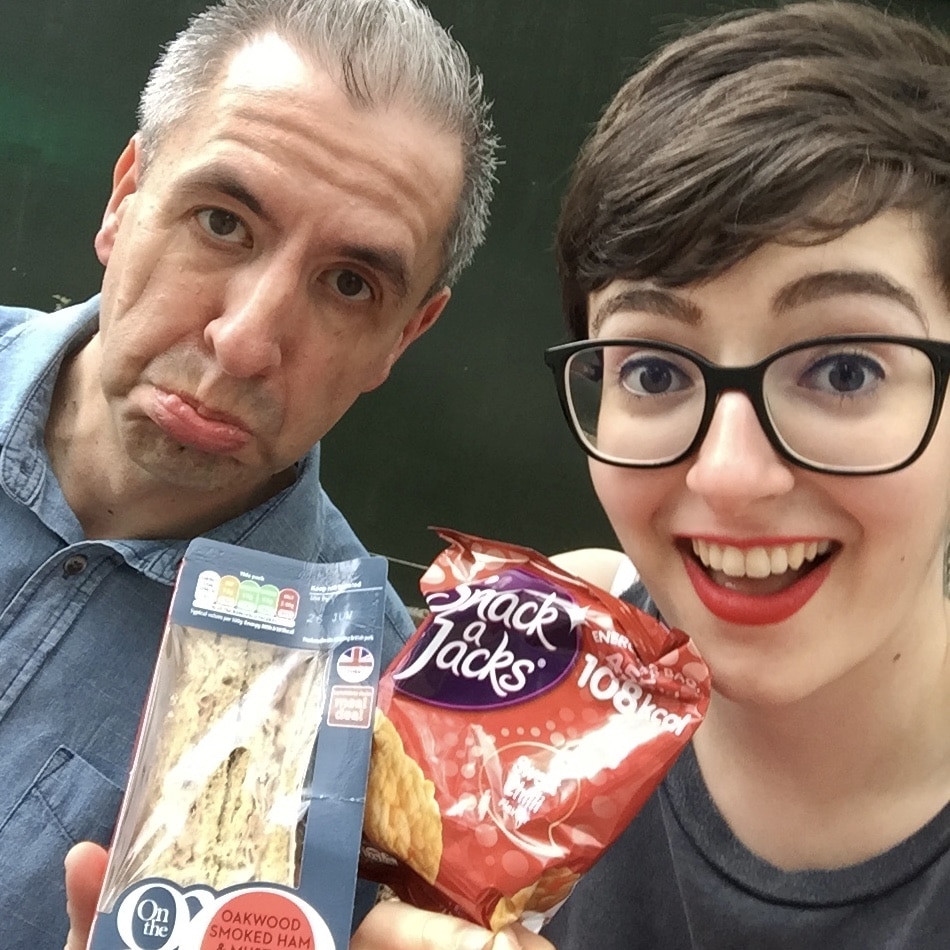 The ELO concert was a lot of fun, and dad seemed to love every second of reliving the late 1970s. A late night that night meant a later morning on Sunday, but that is never enough to stop us eating a great breakfast.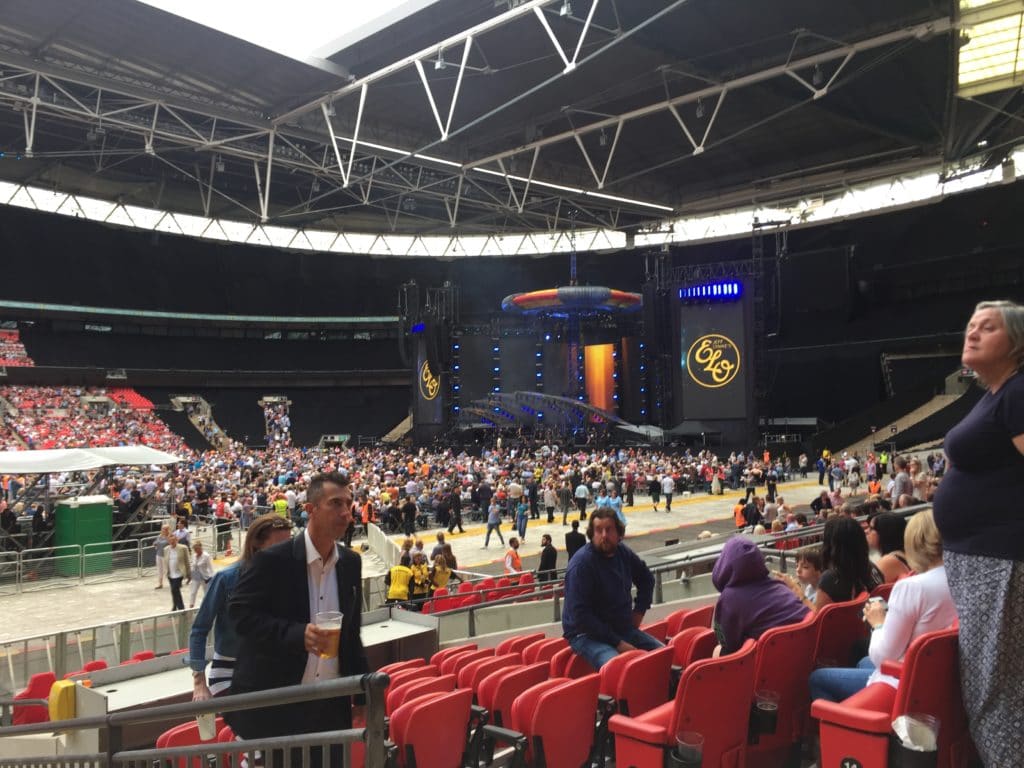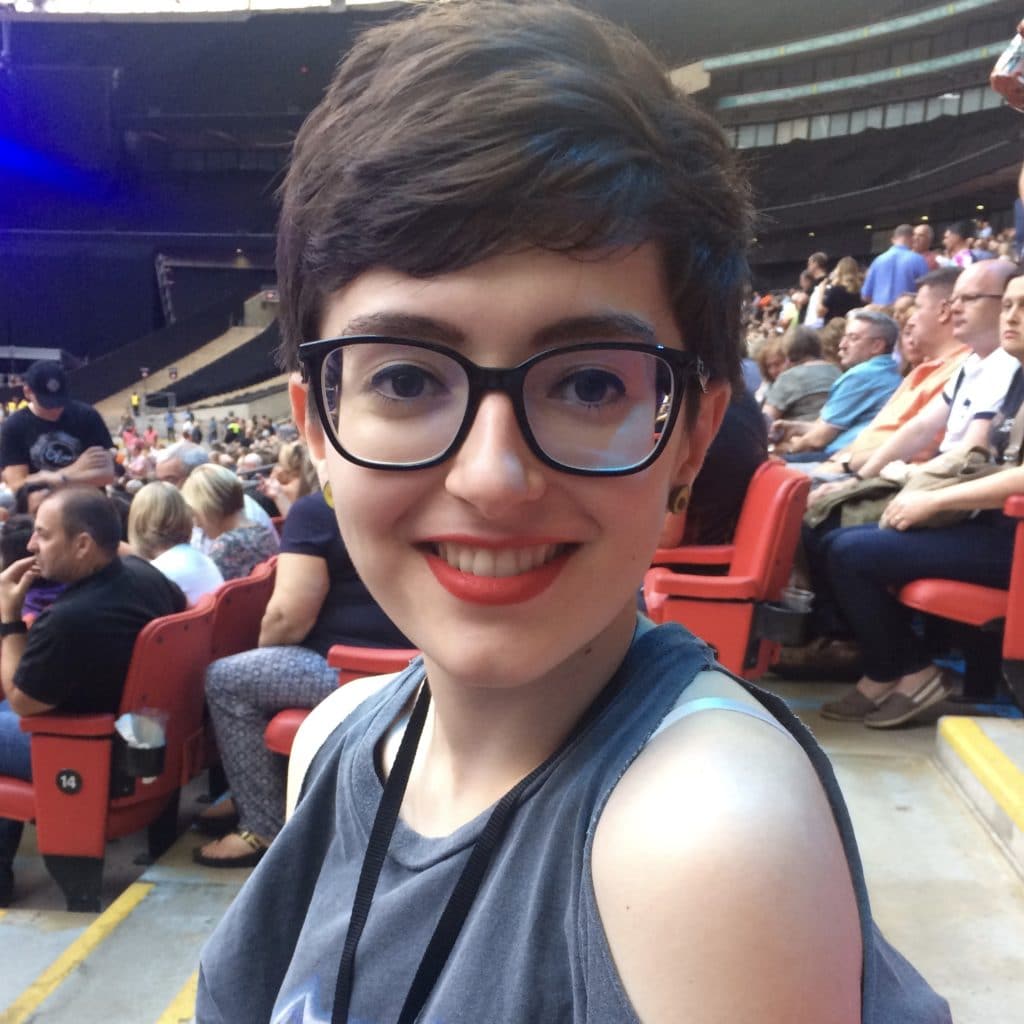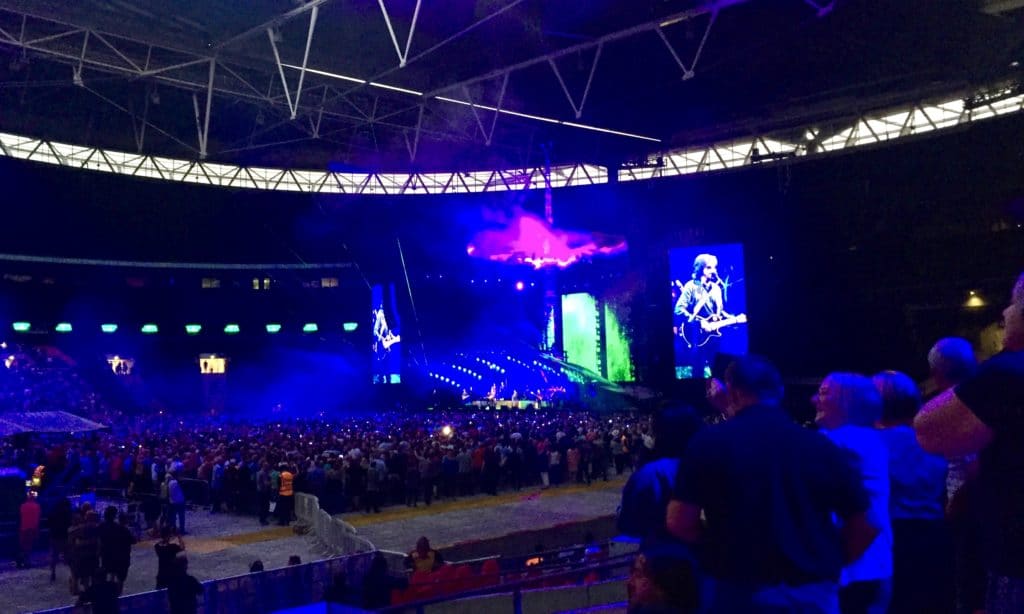 A funky (and arguably hipster) coffee shop adjoins the Hoxton hotel, the Holborn Grind. We sat ourselves down here on Sunday morning to enjoy ham cheese and chilli jam toasties, bowls of coconut milk and berry porridge, with adorable little custard tarts and hot drinks. Everything was fresh, delicious, surprisingly cheap, and acted as perfect fuel for a morning of shopping and football stadium touring!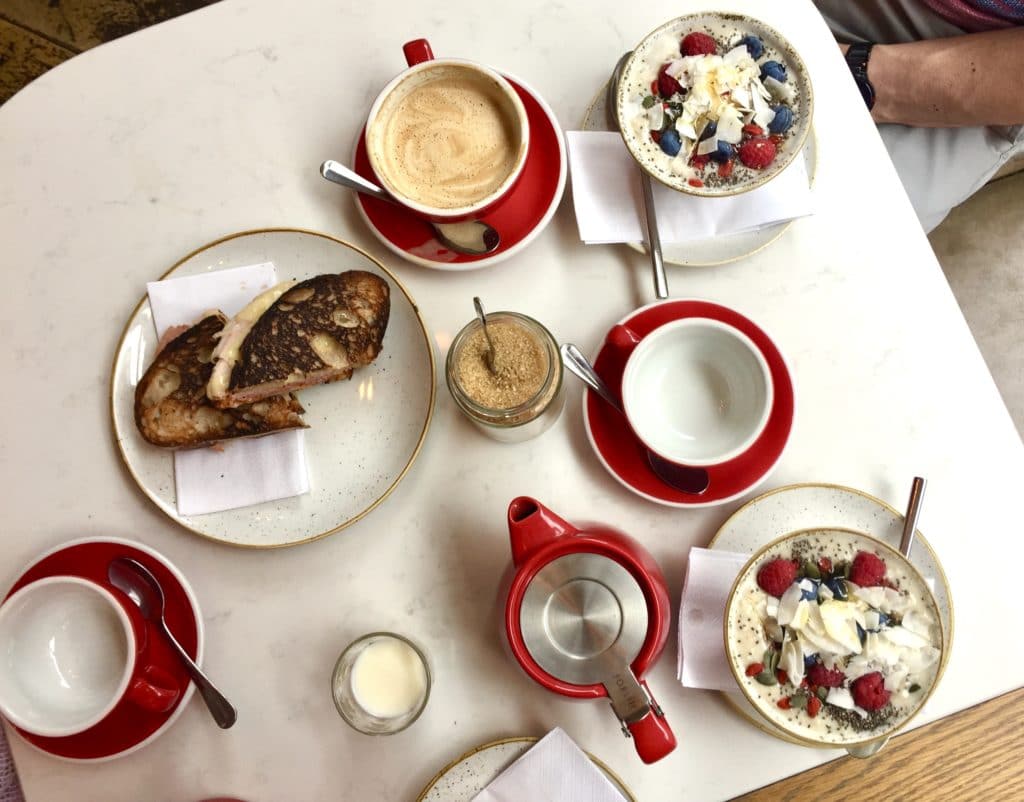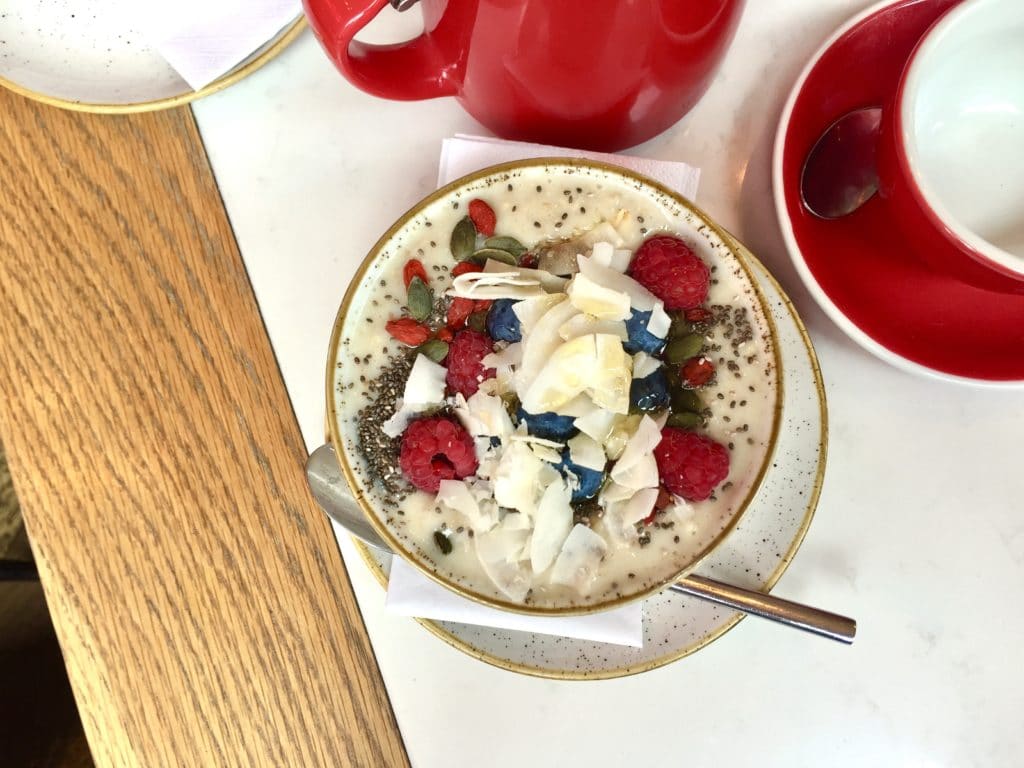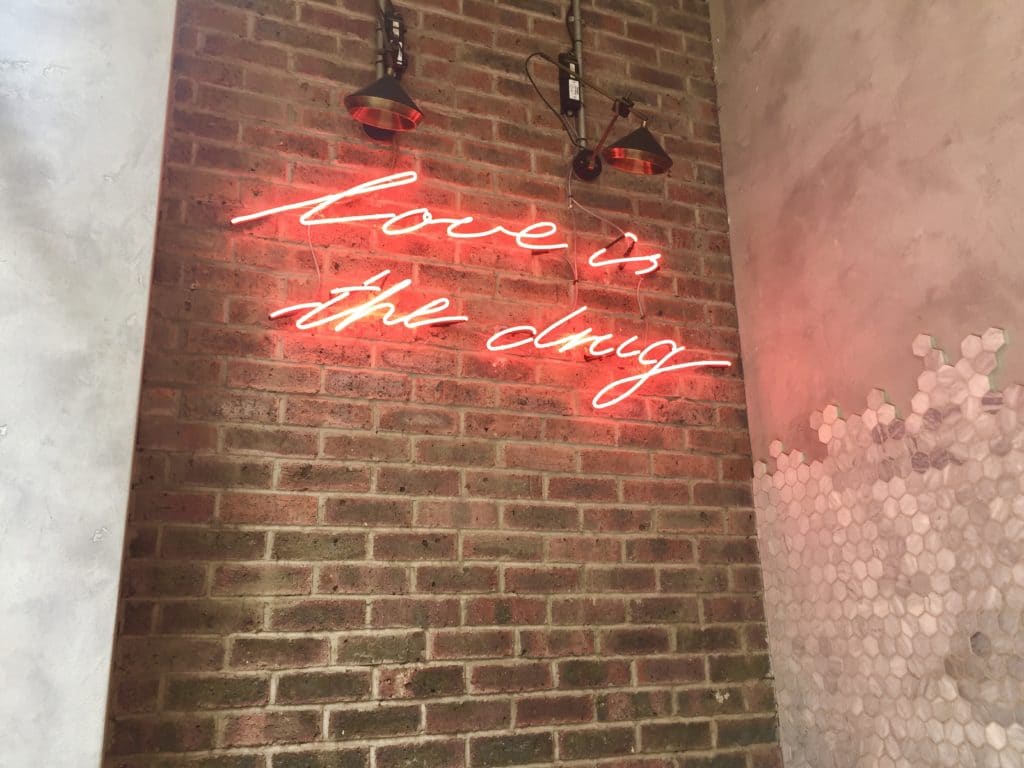 Amongst our afternoon shopping we grabbed a quick sandwich lunch from Pret A Manger. Very cliché and dull, I know, but when you only have a few hours to squeeze in loads of London shops, a quick lunch is required!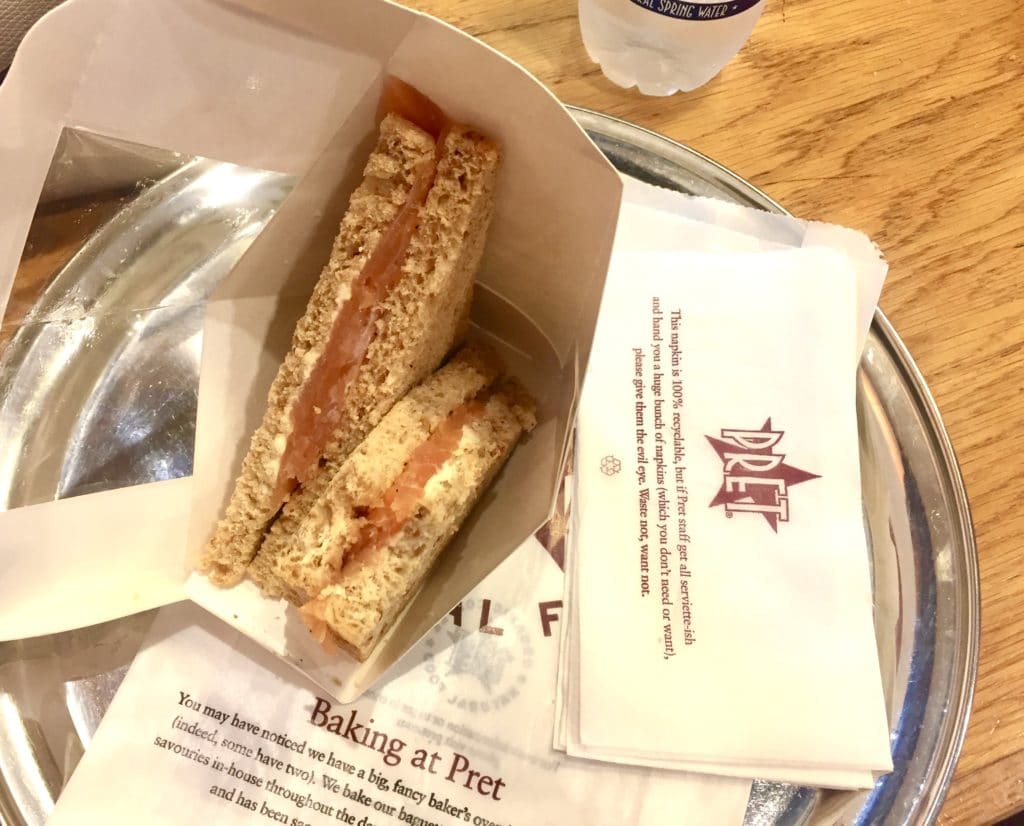 Later in the afternoon, we had a walk down to Cutter & Squidge in Soho for a much-needed cake break. I couldn't believe how gorgeous this shop was, everything was so bright and colourful, and thankfully located in a less tourist-heavy area of the city. After much deliberation over what to eat, we finally made a choice.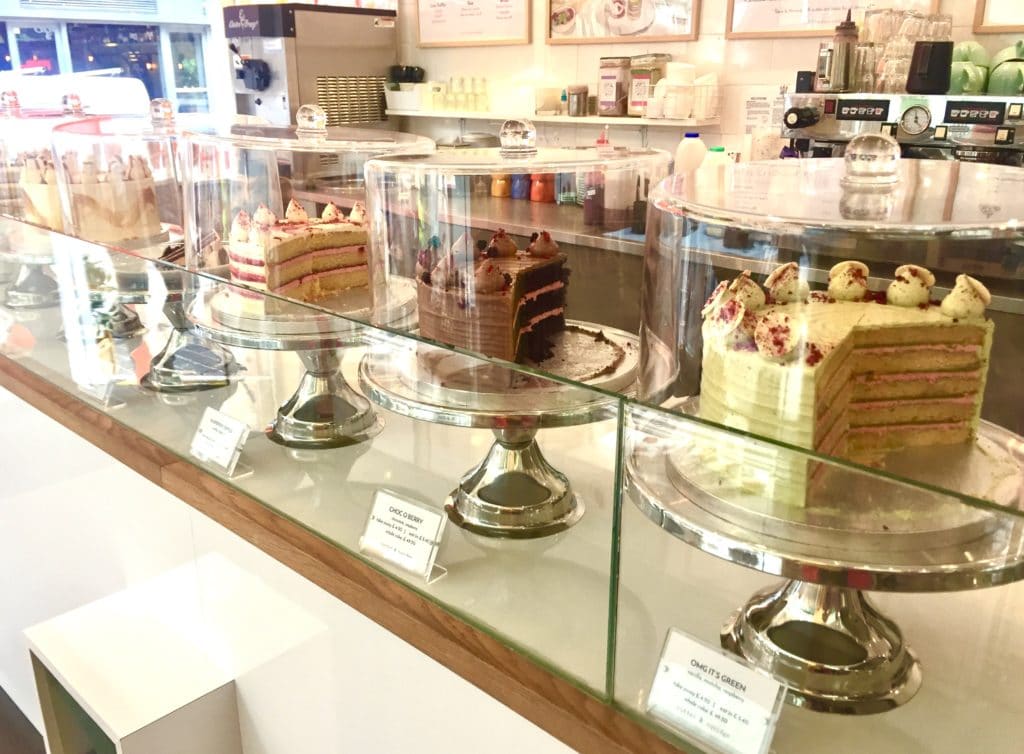 Three slices of cake made their way to our little table. Double chocolate cake, chocolate and berry cake, and a berry vanilla cheesecake cake to be exact. All were imminently devoured, all of us agreeing how wonderfully light and fluffy these cakes were. Not overly sweet, and a generous portion. The prices were a little high but that's to be expected in an independent shop in such a pricey area of the capital. Nonetheless, we were delighted with this little cake shop!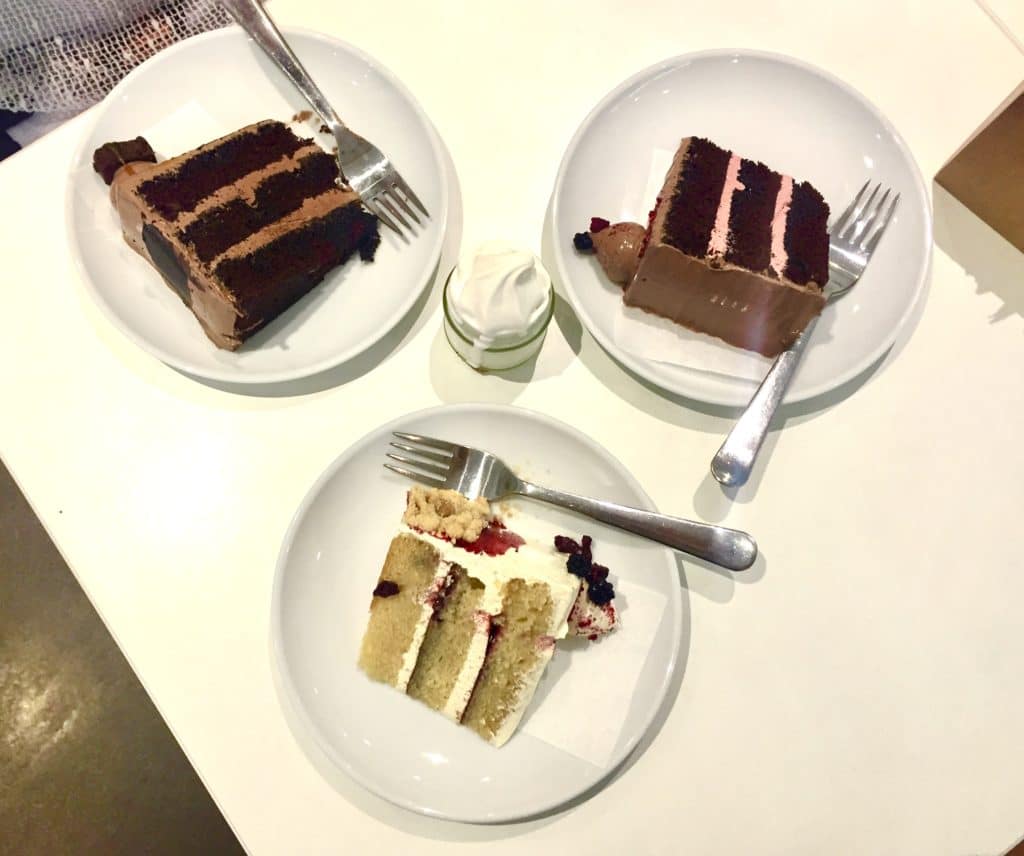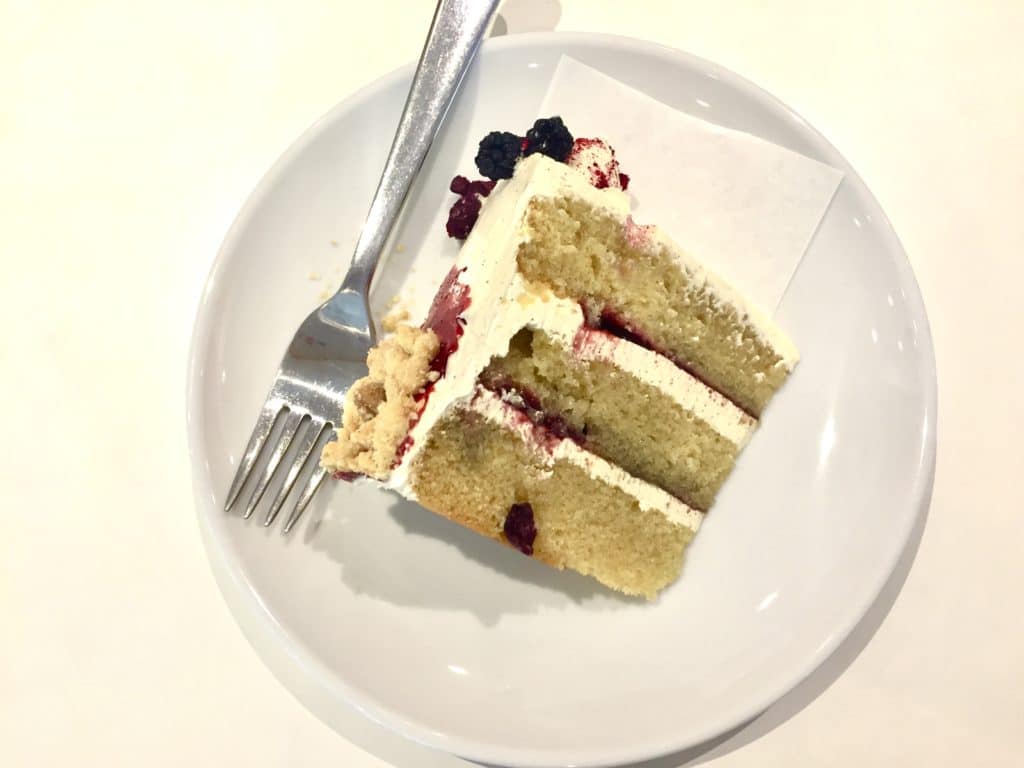 Hours of shopping, window shopping, and thankfully a little hotel room relaxation later, it was time to think about dinner.
I've followed the two guys that started Pizza Pilgrims since their humble beginnings in a little green food truck, so I really wanted to try out one of their popular pizza joints. Kingly Court houses one of their restaurants, so we headed back there to try and get ourselves a seat for dinner.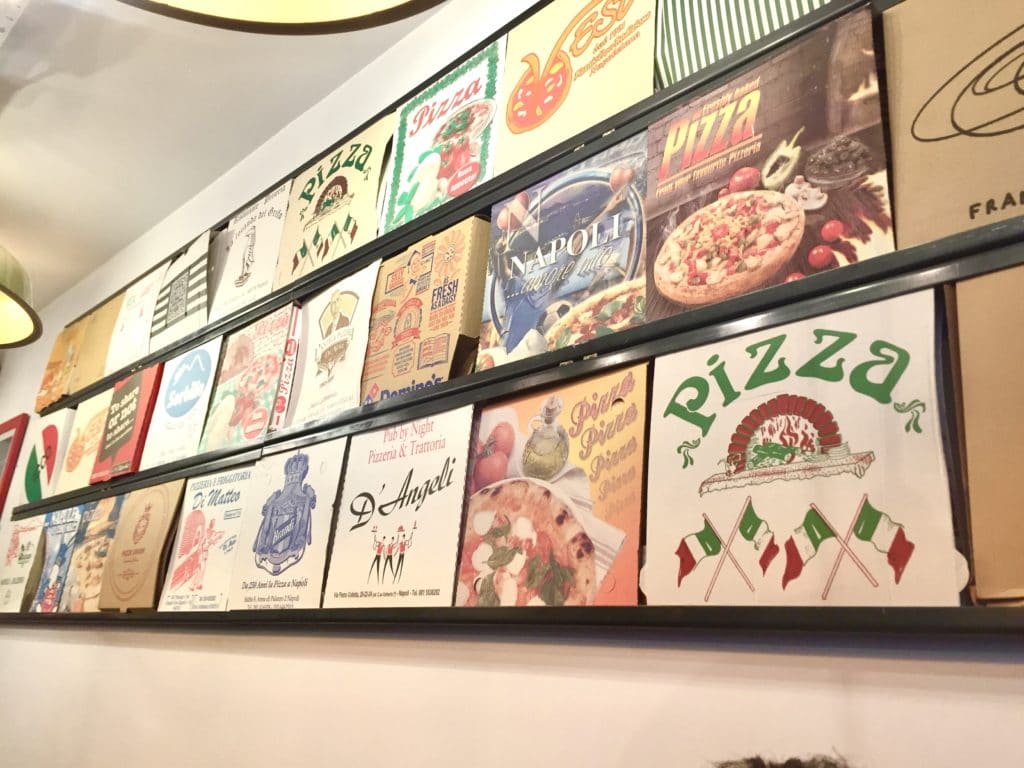 Luckily, we nabbed a table during the busy dinner hours and for the incredible price of around £7 per 10-12 inch pizza, we were treated to some of the best pizza we have ever tasted! Fresh tasty dough, rich but sweet tomato sauce and wonderfully flavourful milk mozzarella cheese made this dinner really special. They also offer a handful of fun crust dips, so naturally we ordered the pesto aioli and sweet chilli mascarpone dips to make our pizzas even more yummy! For the price, service and sheer quality of Pizza Pilgrims food, I'd recommend this place to anyone.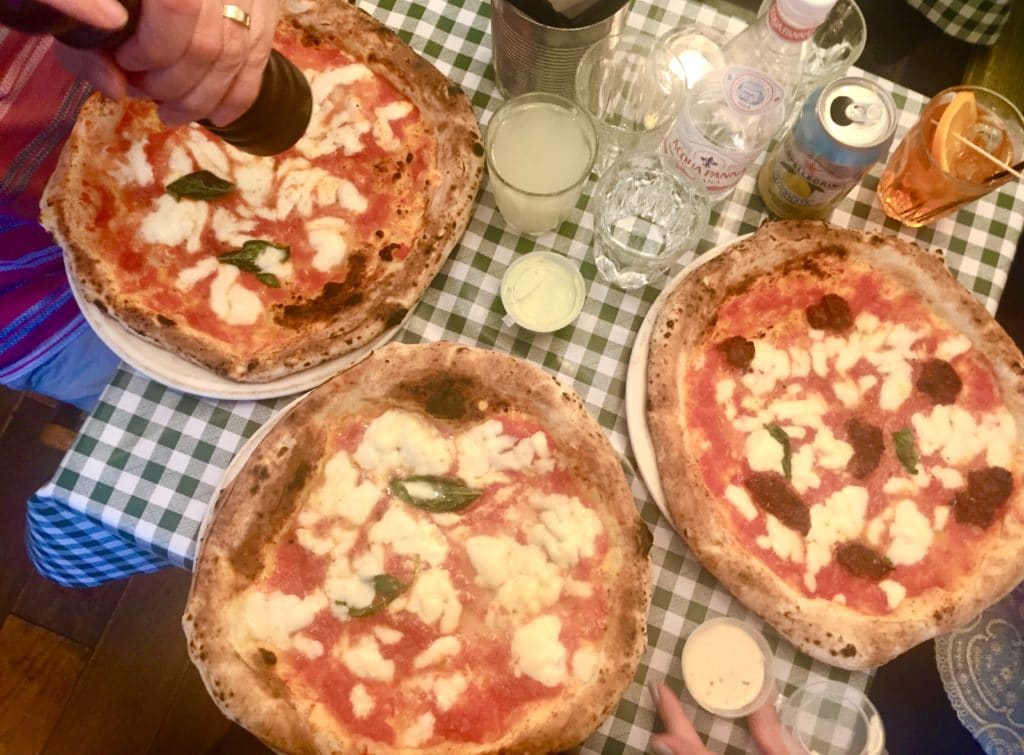 Chilling in our hotel rooms and watching Glastonbury was as exciting as the evening got in our post-pizza bliss. We rose early on Monday morning to squeeze in a final bout of exploration and shopping before heading home on Monday afternoon.
After thoroughly enjoying Sunday's breakfast, we ordered exactly the same spread for Monday morning, and were not disappointed! We had a nice walk in the sun to pick up some Paul A. Young chocolates, Hummingbird Bakery cupcakes and token tacky souvenirs to take home with us, before heading back to the hotel to pack.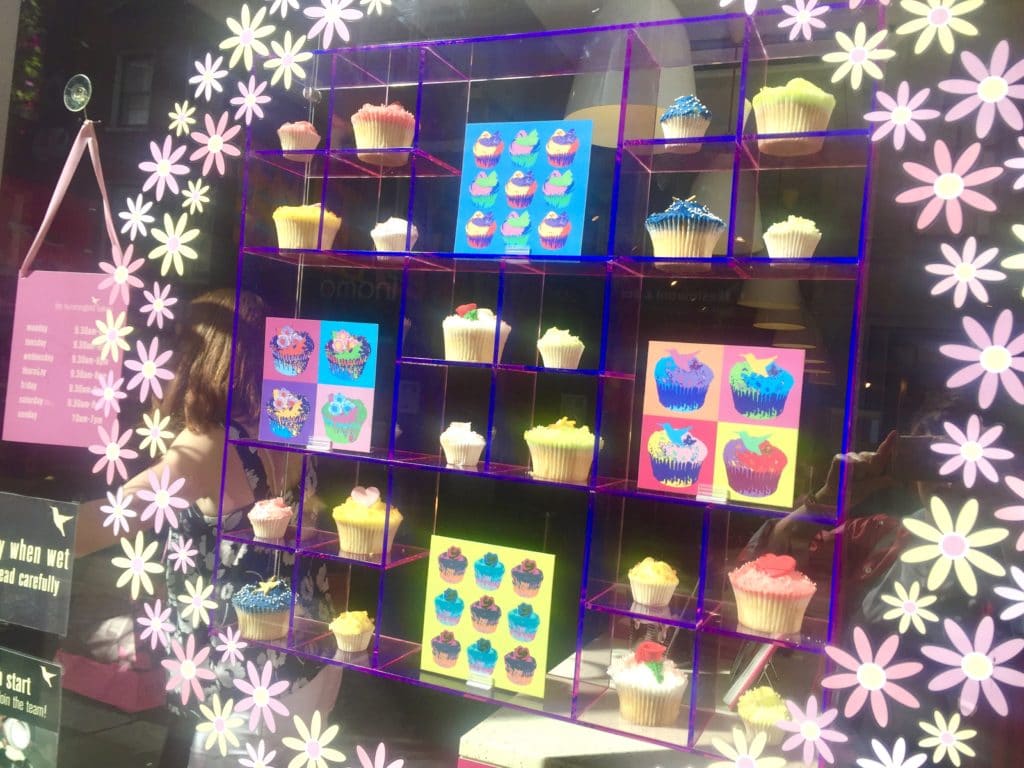 We reluctantly checked out of the Hoxton, and glumly ate some takeaway sandwiches for lunch before catching our train back to Aberdeen.
Overall, the trip and what we ate in London was everything I'd hoped for and more. I don't get to travel as often as I'd like to, due to restrictions from our old friend and nemesis, money, but this visit was perfect. So much good food and so many great places to visit, if only it weren't so far away!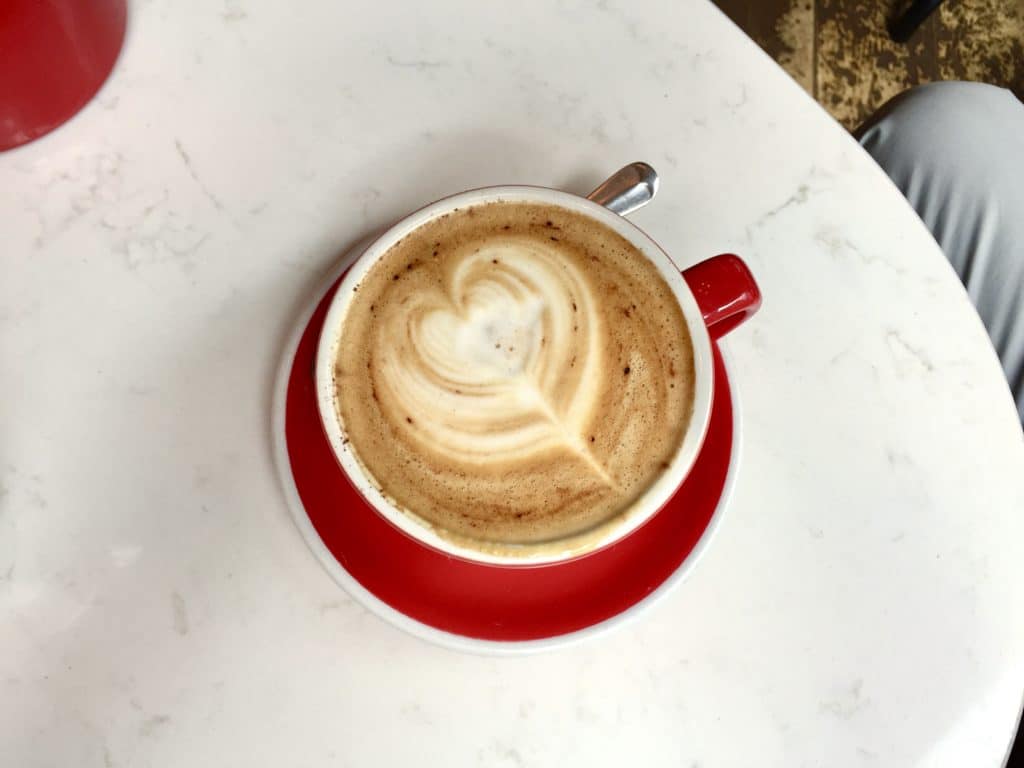 Thanks for taking the time to read (or skim through!) about what we ate in London!
What's your favourite place to eat in London??