Hungry Squirrel are a brand new little company here in Scotland, creating healthy nut butters in fun flavours! But how do they taste? Read my Hungry Squirrel Nut Butter Review to find out!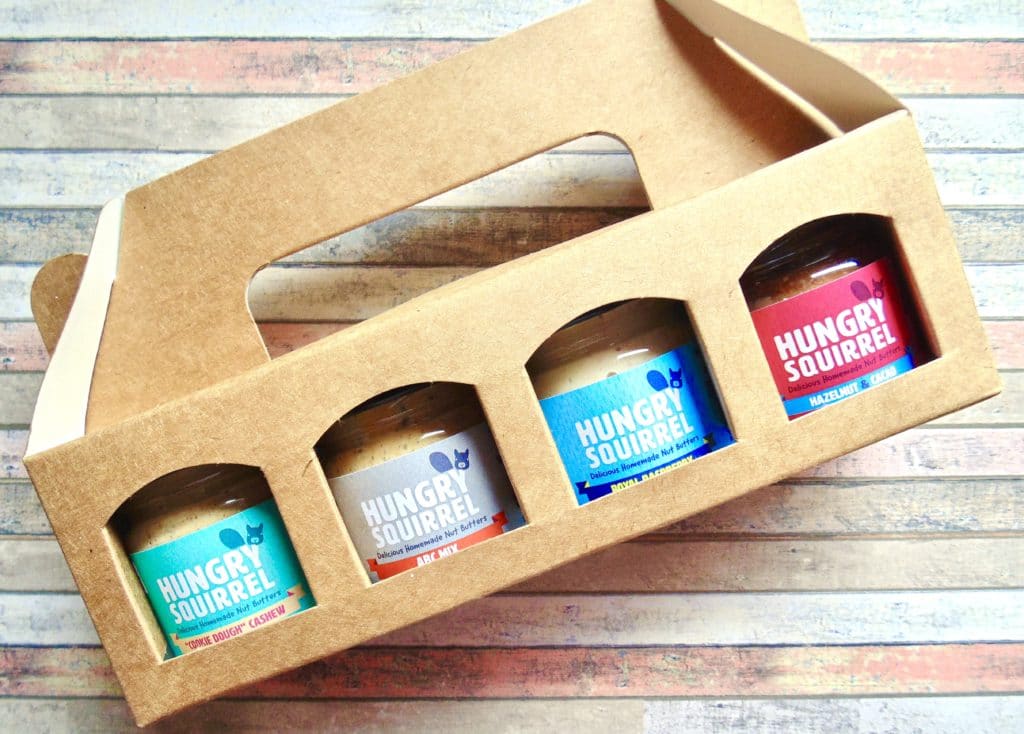 I devour nut butters like they're going out of fashion.
Peanut butter, almond butter, cashew butter, hazelnut butter, you name it. I'll eat it with anything.
Now I know it's very trendy to be into nut butters in this day and age, but this food revolution isn't some cheap phase like freakshakes or (heaven forbid) Unicorn Frappuccinos. Nut butters are cheap, delicious, versatile and good for us too! I'm pretty certain they're here to stay!
So naturally, I was delighted to discover the new Hungry Squirrel company, based here in chilly Scotland. The UK nut butter market is consistently growing, now that people are finally accepting that eating foods with a decent fat content isn't going to kill them. This makes it even better to see a small Scottish company breaking through to create great products outside of the big cities.
After a little correspondence, I met with the lovely owners at the recent Taste of Grampian festival, and left with a very exciting little box of samples. I eagerly awaited breakfast, to start tasting the Cookie Dough Cashew Butter, the Hazelnut and Cacao Butter, the interesting ABC Mix and the brand new and unusual Royal Raspberry Almond Butter.
I'm drooling again already.
As I most enjoy nut butters with sweet flavours, especially at breakfast time, expect lots of Instagram-worthy banana-filled breakfast shots in this post. Don't hate the player, hate the game…
The Cookie Dough Cashew Butter was the first product that I tasted. Can you blame me with that title??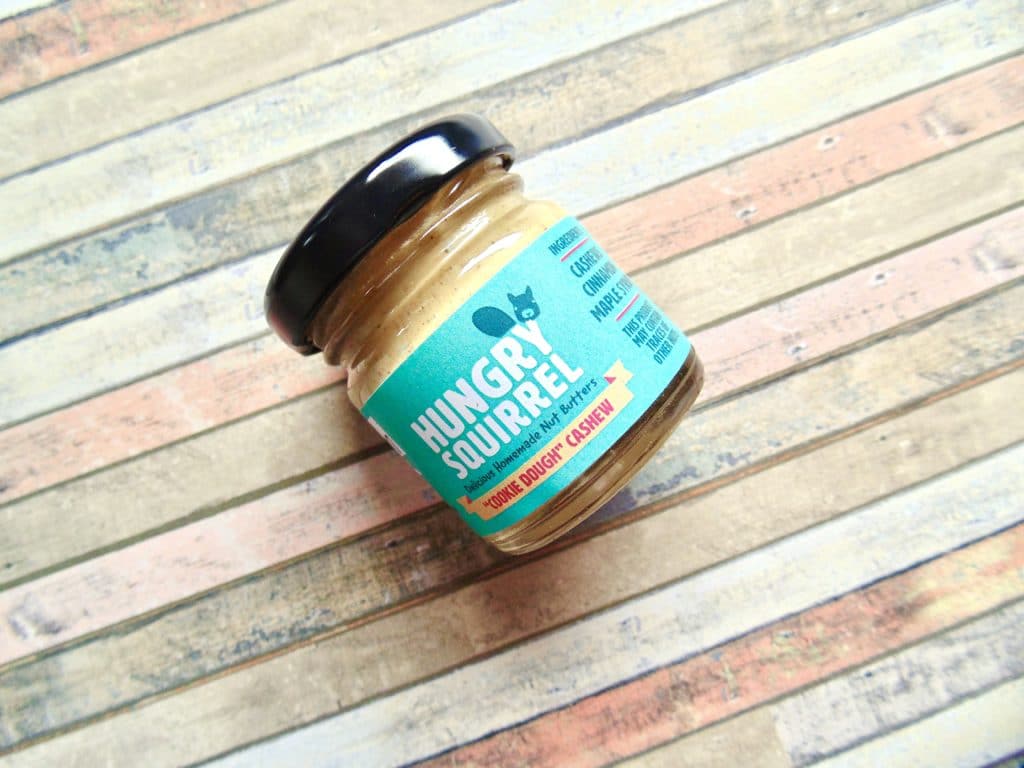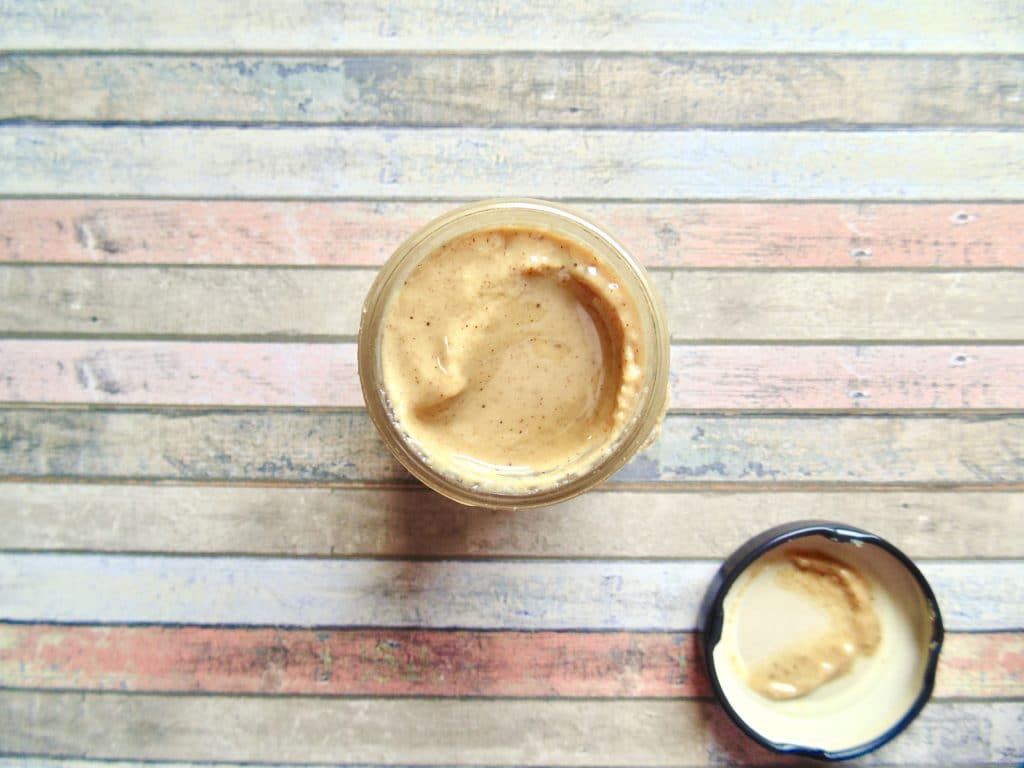 It didn't disappoint, a wonderfully rich cashew butter with just the right balance of sweet and salty. The cinnamon and vanilla notes really did bring a cookie dough flavour to mind! I enjoyed this spread on some sweet Medjool dates as a snack, and I also savoured every melting mouthful of the blob that I dolloped on this creamy vanilla porridge. YUM.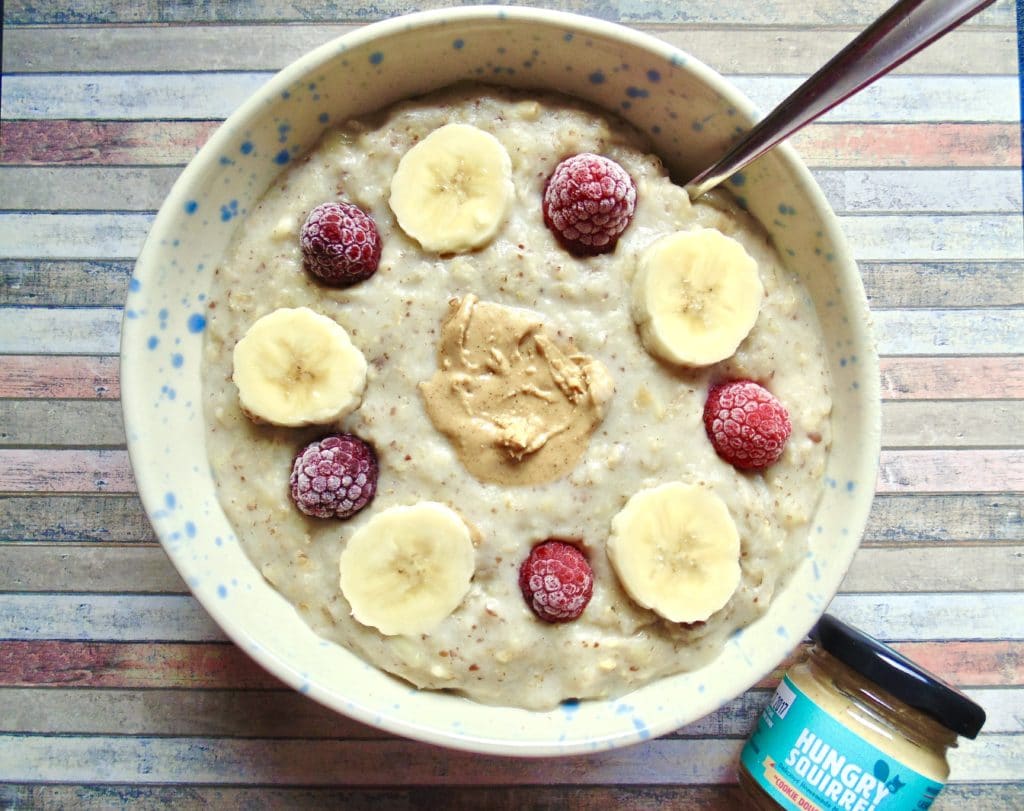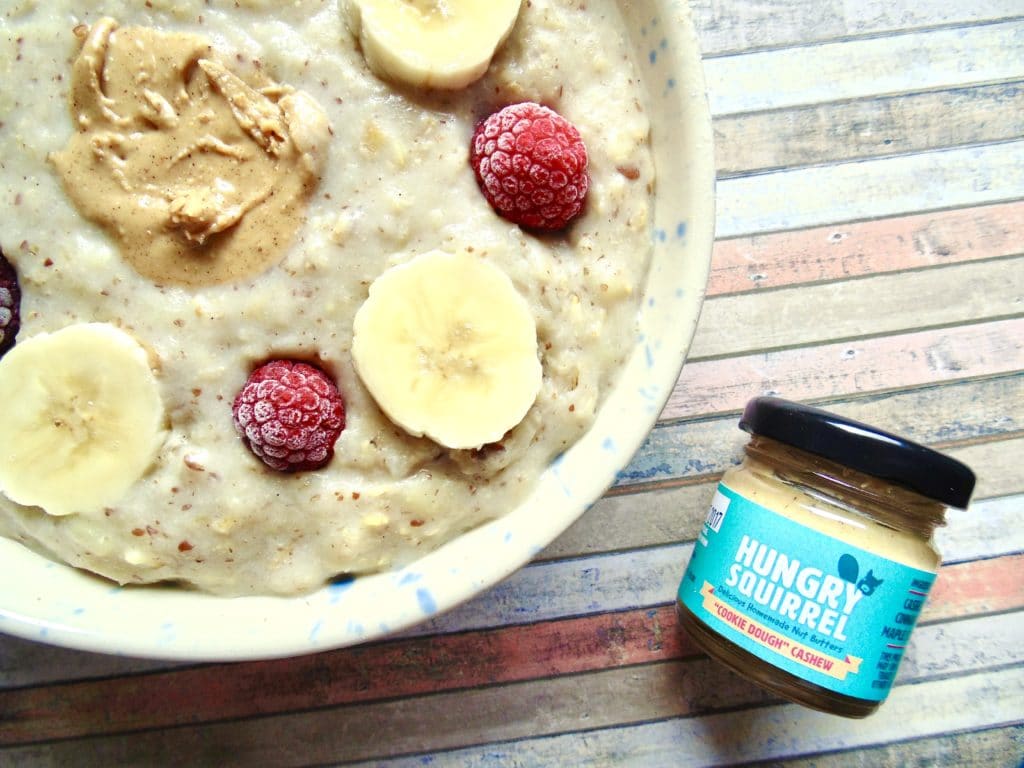 The ABC Mix turned out to be a blend of Almonds, Brazil Nuts and Cashews, blitzed into a smooth savoury nut butter. The light saltiness of this flavour was delicious, and really brought out the different nut flavours, it wasn't comparable to anything I'd had before.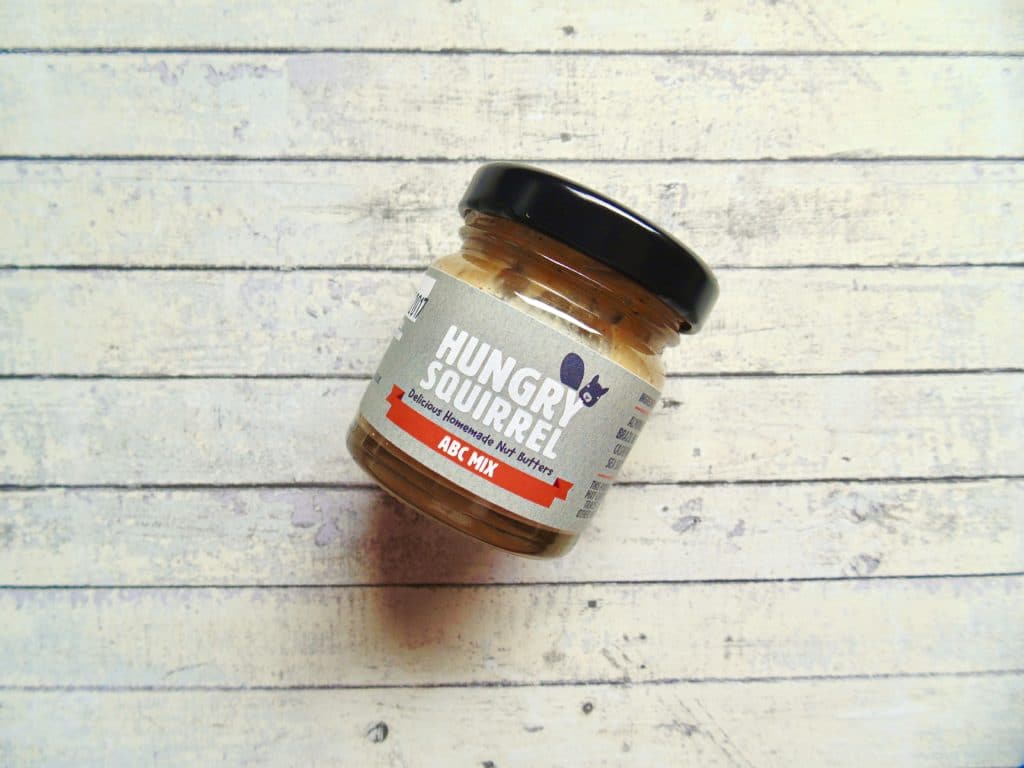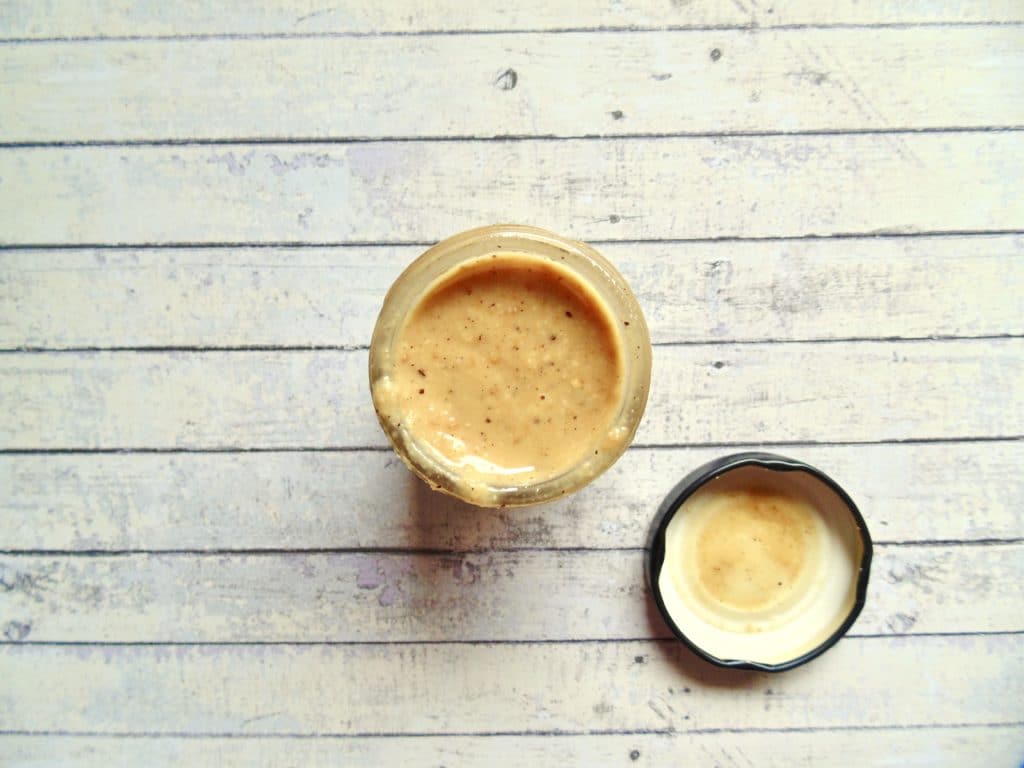 This flavour would work wonderfully on toast or in savoury recipes. However, I managed to eat every last drop of the little jar drizzled messily over some homemade cinnamon oat pancakes, with maple syrup and some fruit! Really though, who can resist eating the whole thing? It's so tiny and tempting!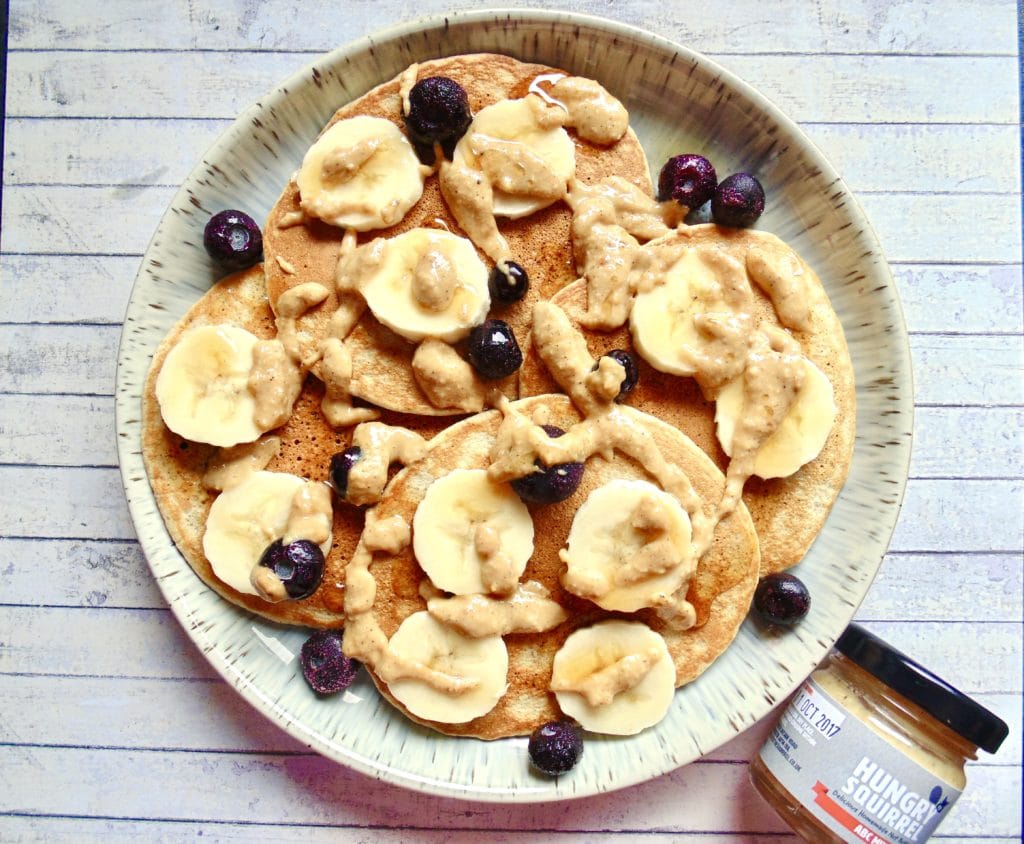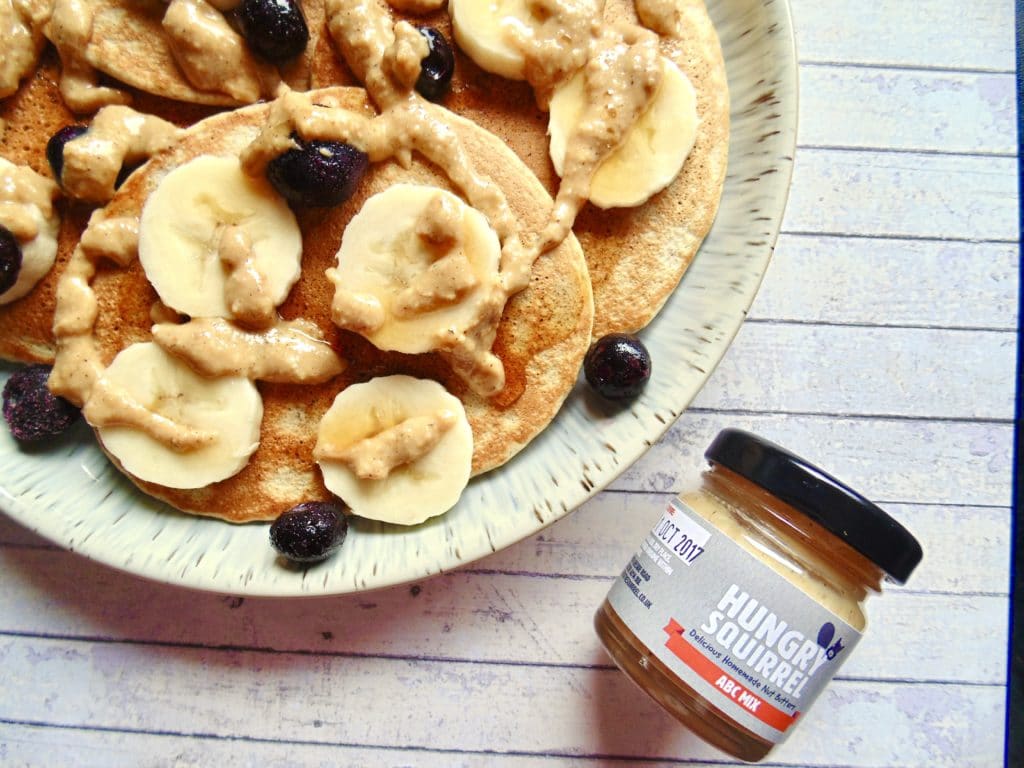 The Royal Raspberry Almond Butter was a revelation for me. I had never seen or even thought of blitzing freeze fried raspberries into nut butter, but this blend was unreal. Rich almond butter sweetened with honey and lovely little bites of tangy freeze dried raspberry, like a classic PB&J flavour in a tiny jar!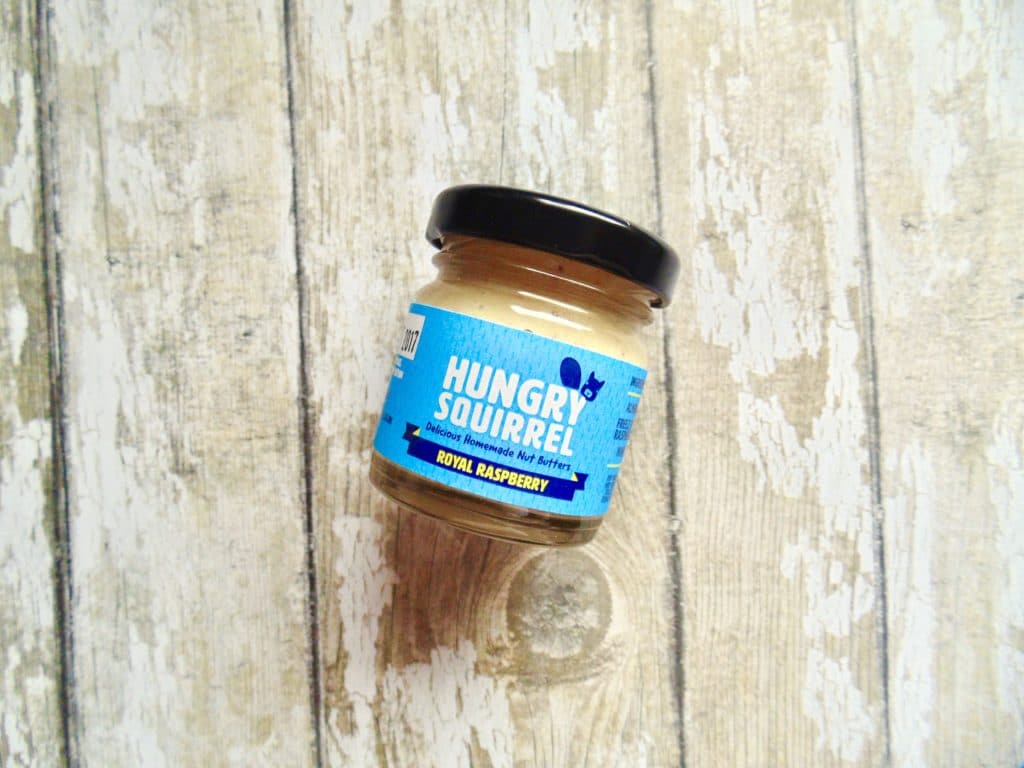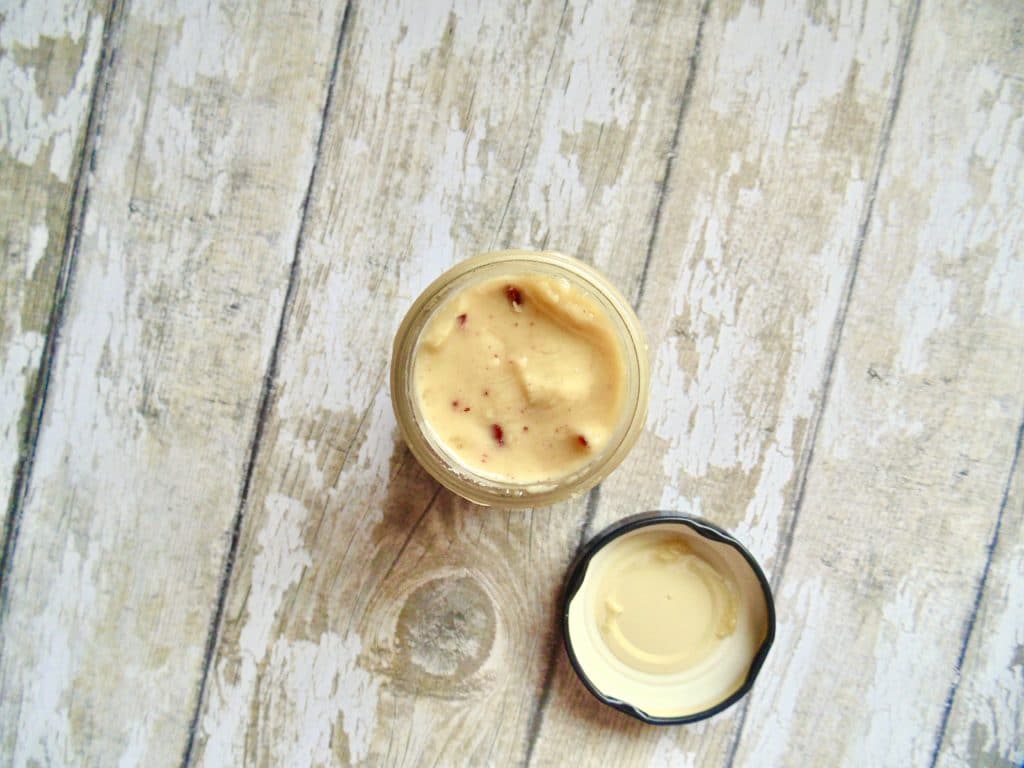 I must say the texture of this one was a little bit thick for my liking, though this may have just been the batch I received, and not the norm! Aside from the thickness, the flavour was just gorgeous, and one I'll definitely purchase in future. I enjoyed it with a breakfast bowl full of yoghurt, granola and (surprisingly) impeccably neatly sliced banana.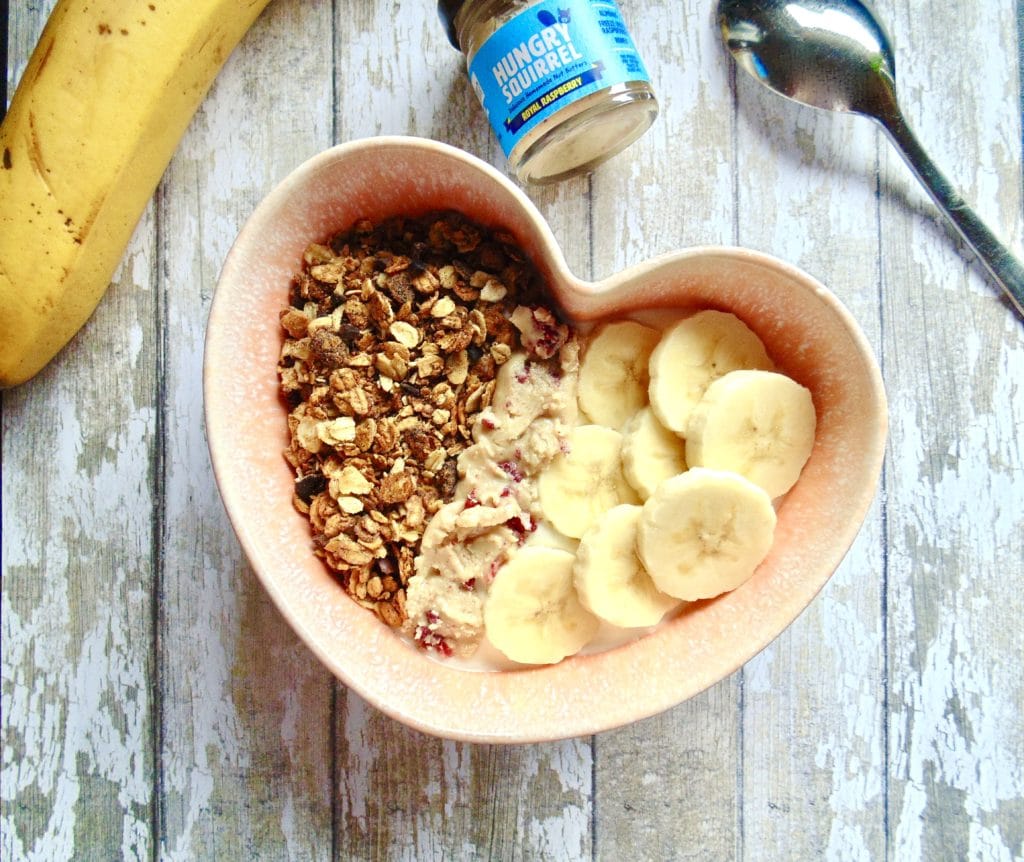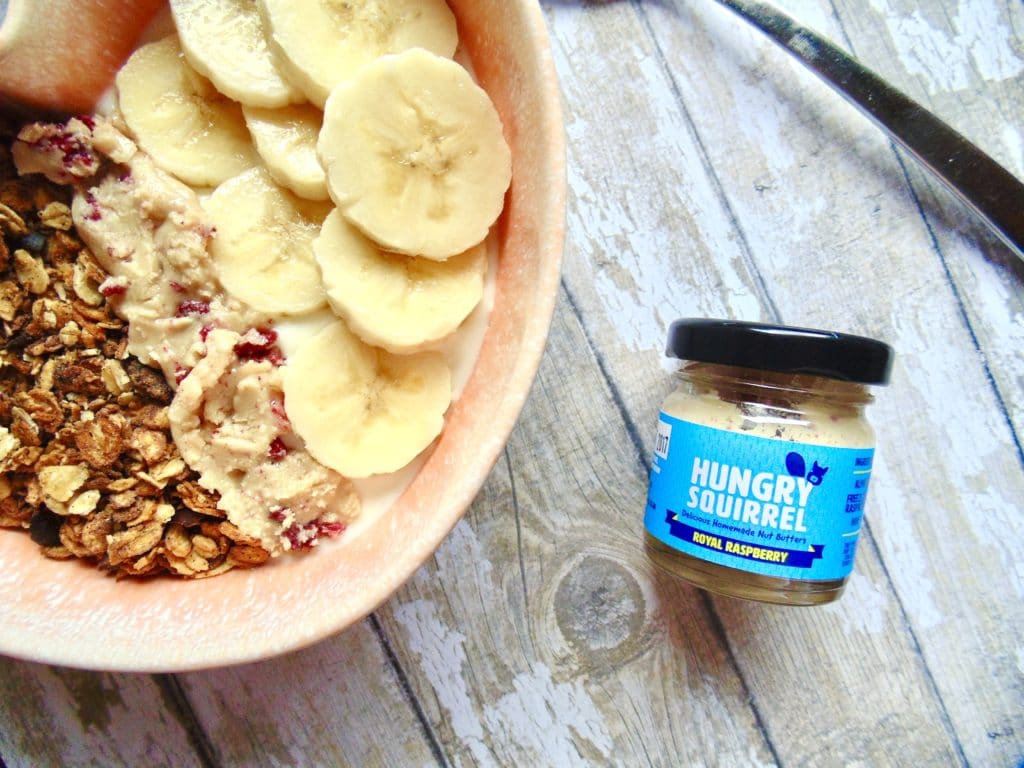 The Hazelnut and Cacao Butter was the final product I tasted, and it certainly didn't disappoint. Imagine a kinda grown-up, less sweet but more chocolatey Nutella, and that's basically the flavour. Lovely, cocoa rich nut butter that I can honestly say rivalled some of the big brand hazelnut chocolate butters that I've tasted, such as that of Meridian.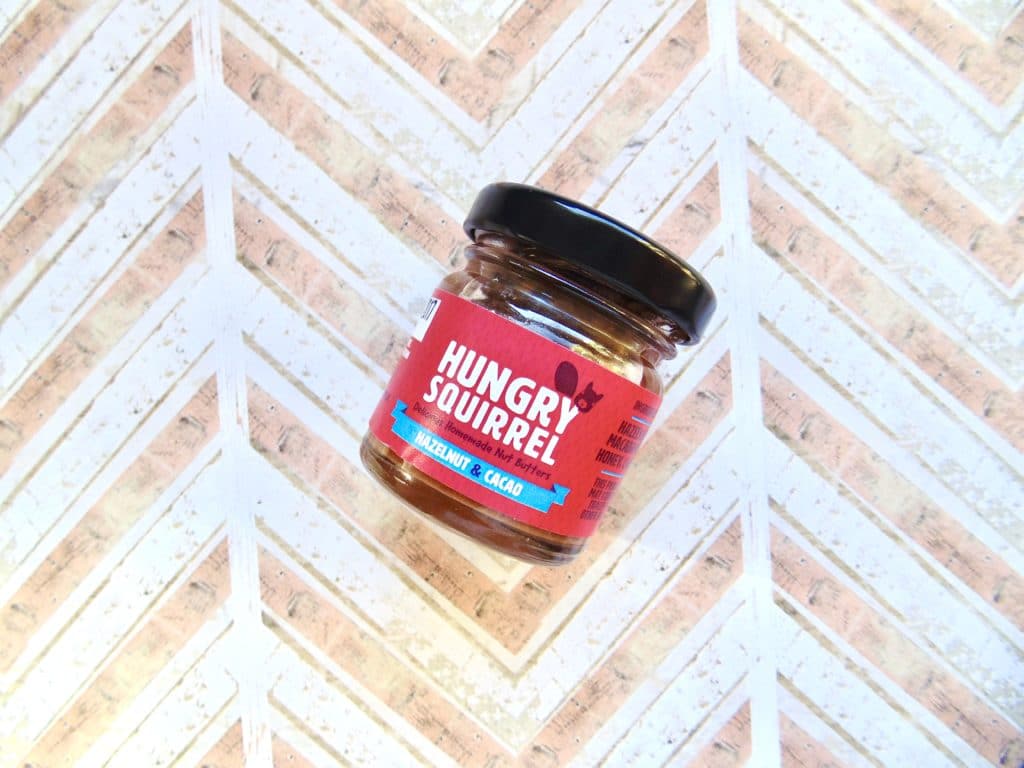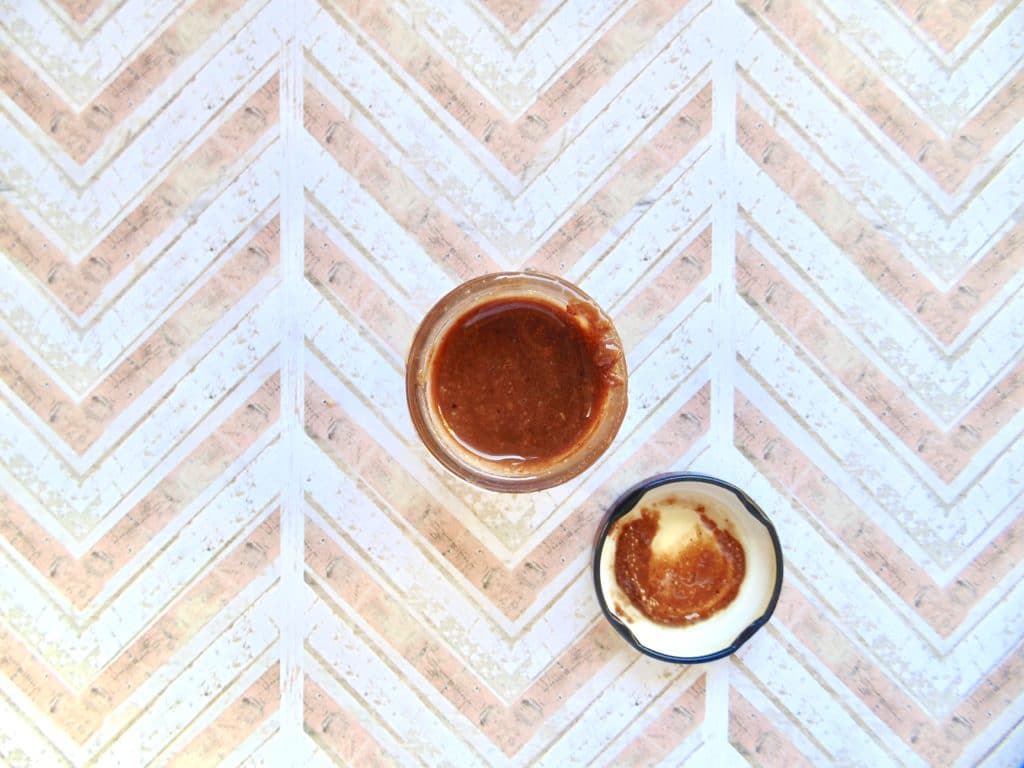 As much as I wanted to devour this entire little jar with a spoon while my breakfast was cooking, I managed to wait. Impatiently. I enjoyed this hazelnut cacao butter in a generous dollop on top of a bowl of chocolate coconut porridge, alongside bananas and raspberries. Shut up, I know I eat a lot of bananas. Seriously though, this nut butter was gorgeous, and was wonderful as it got all melty and gooey in the heat of my breakfast!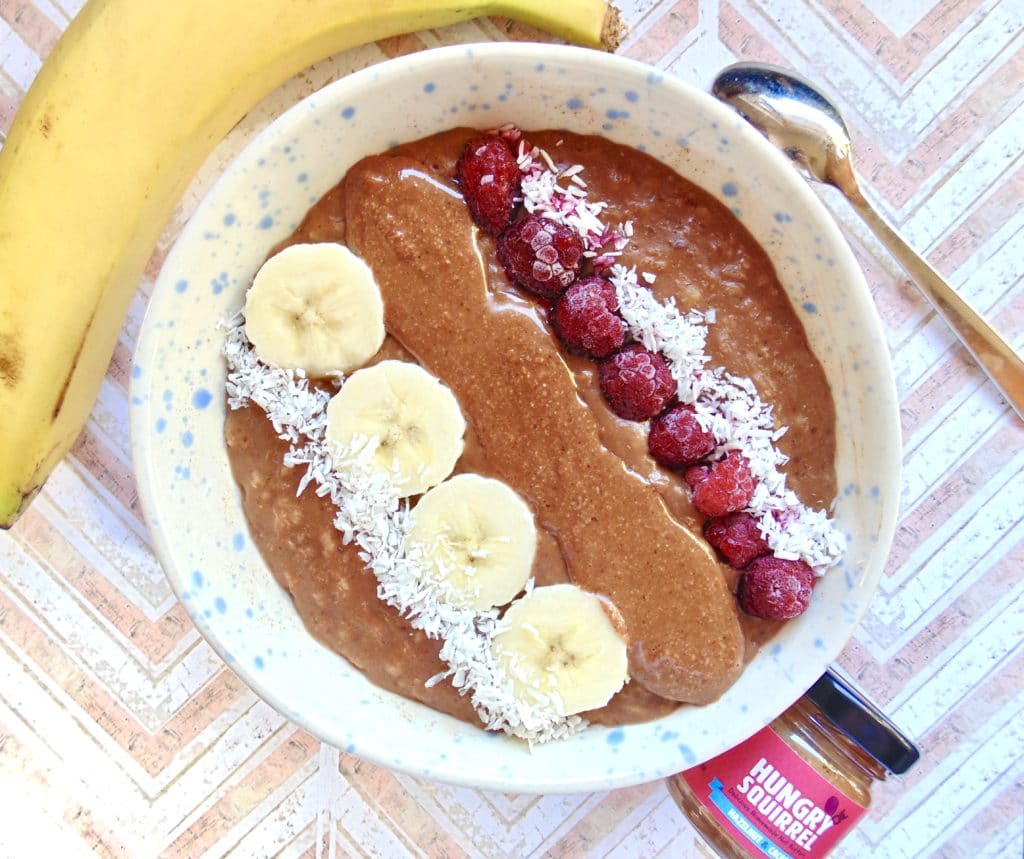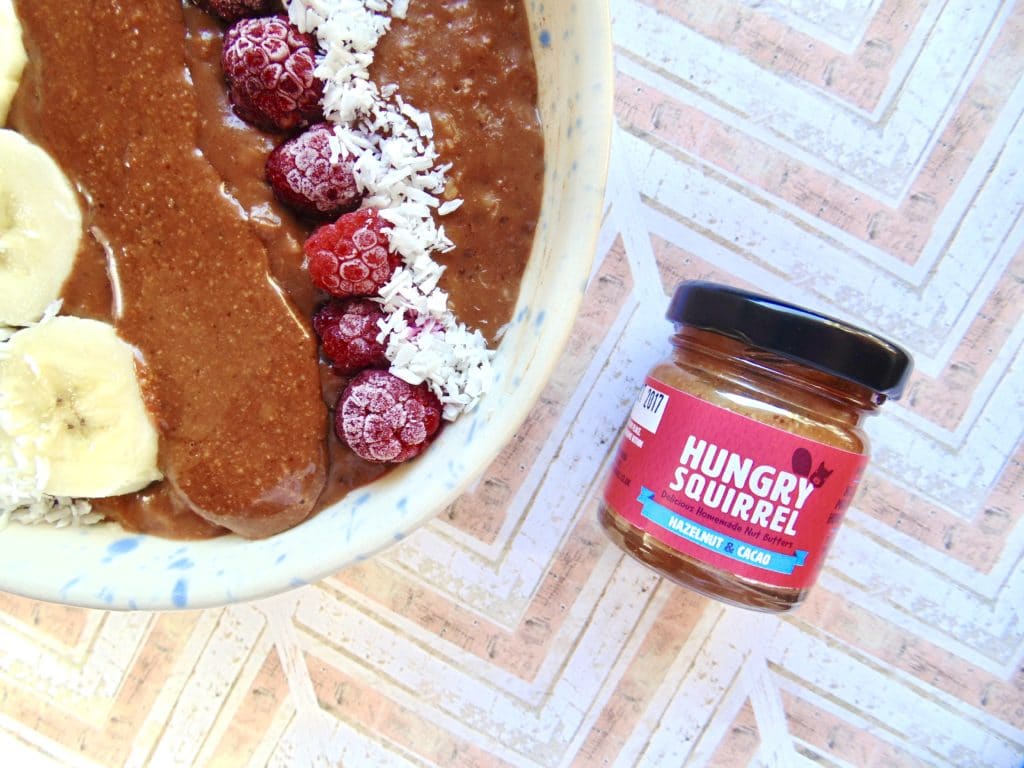 Overall, I really enjoyed all the little samples I was given by the guys at Hungry Squirrel. I'll be very happy to order from them again. Knowing that such a small local company are producing such great products makes me feel really great about supporting and promoting them in this Hungry Squirrel Nut Butter Review. I'd really encourage you do to so too, if you're based here in the UK, these nut butters are just as good as some of the major brands.
If you want to try them for yourself, be sure to look out for Hungry Squirrel at Scottish food markets or online!
Thanks as always for reading my little Hungry Squirrel Nut Butter Review, and I'll see you all soon for more recipes, reviews and edible nonsense!
If you liked this Hungry Squirrel Nut Butter Review, you may also like…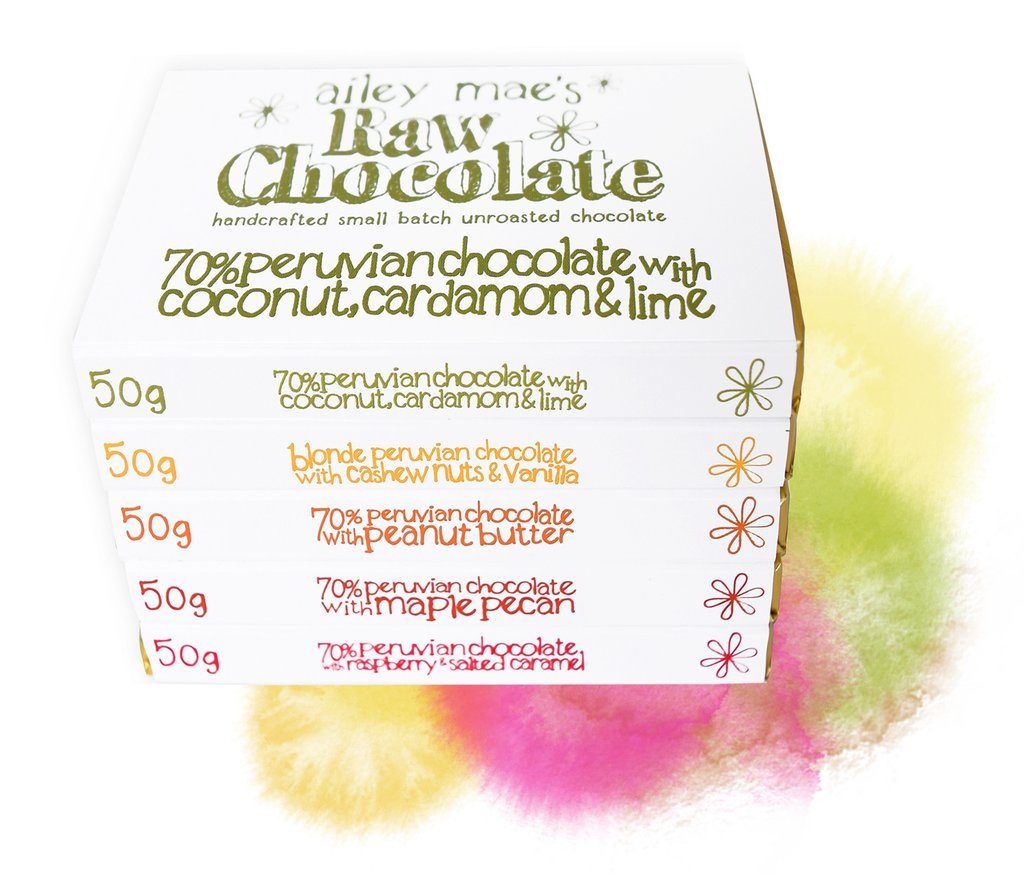 Ailey Mae Raw Chocolate Review