Lemon Madeleines; a simple but gorgeous French shell-shaped cake with a zesty sugar glaze and distinctive nipple.

All cakes should have nipples. There, I said it.

Madeleines are little known in the UK but have every right to be a teatime classic. They are small, simple, and always have their nipples out. (Glad it's not just me)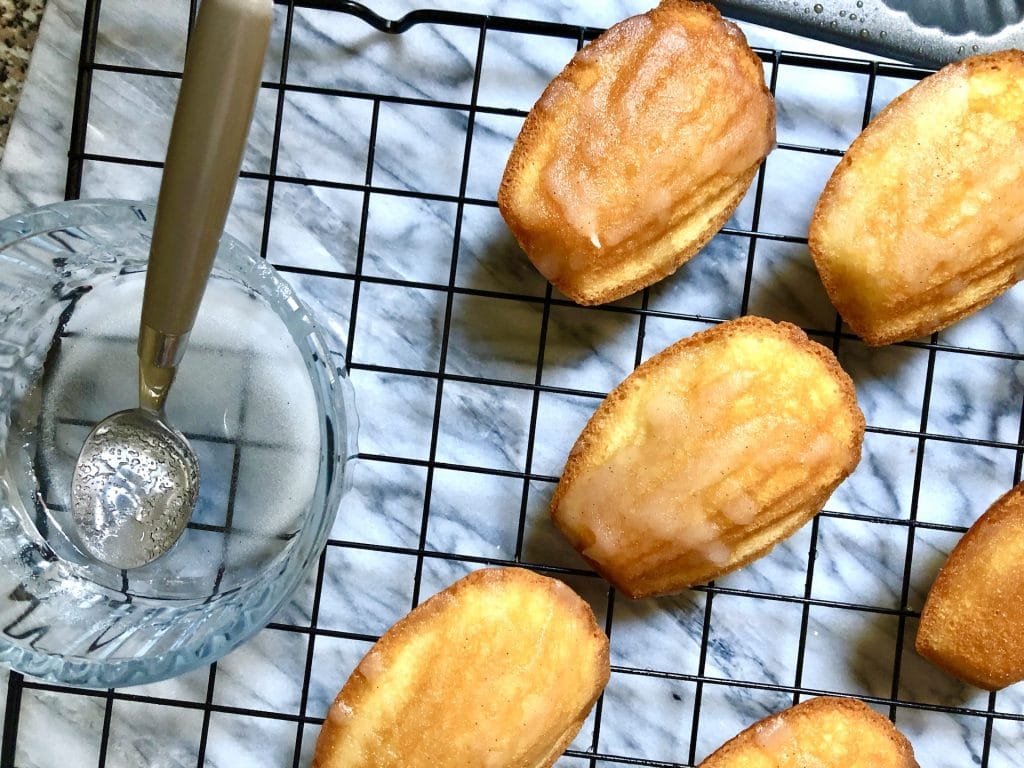 Baked in a special pan clearly designed by someone who thought that their cakes should be shaped like deceased molluscs, Madeleines are a truly unique little treat. They originate from France, as many delicious baked goods do, but are loved globally for their delicious simplicity.

These Lemon Madeleines aren't exactly the most maverick of my Maverick Baking creations, but the fact that a traditionalist French pastry chef might scoff at their crunchy sugar glaze is good enough for me.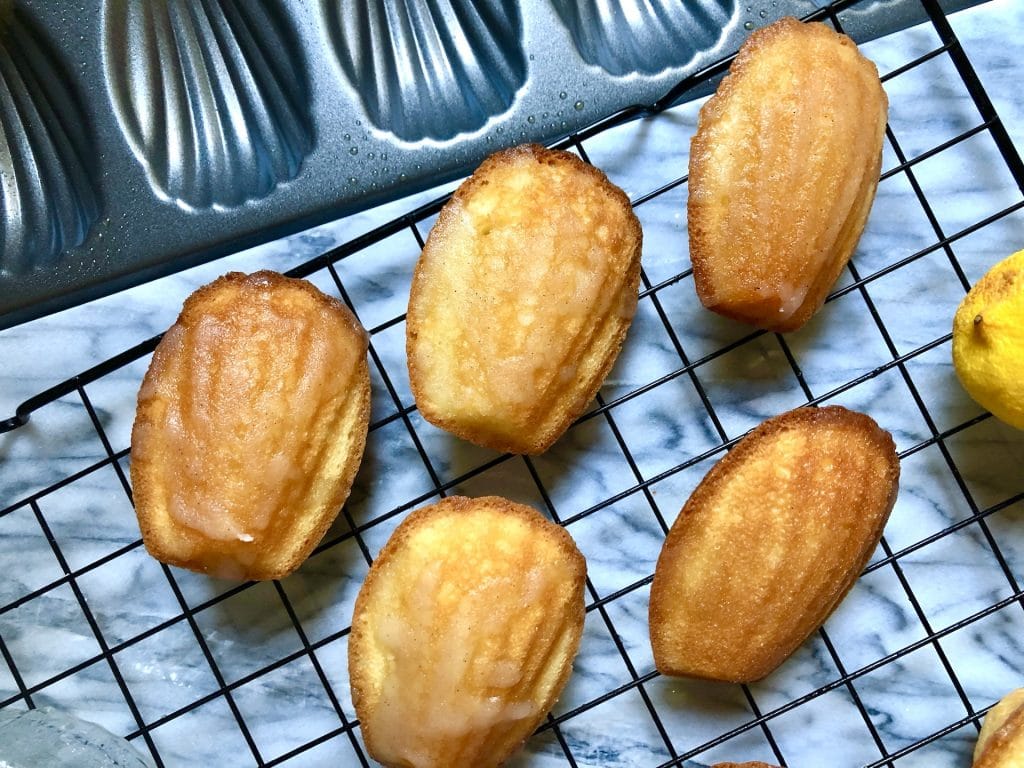 Crisp golden edges, divinely fluffy interiors, and an ever-so-gentle lemon flavour permeating throughout, even cake sceptics would enjoy a gob full of these. Admittedly, I had never made them before this week, when a wave of sugar-based creativity overwhelmed me during my need to procrastinate from my mounting pile of university work. They are much easier to make than their delicate shape might suggest, and have made a fantastically bourgeois snack to nibble on with my endless cups of stress-relieving tea in this busy week.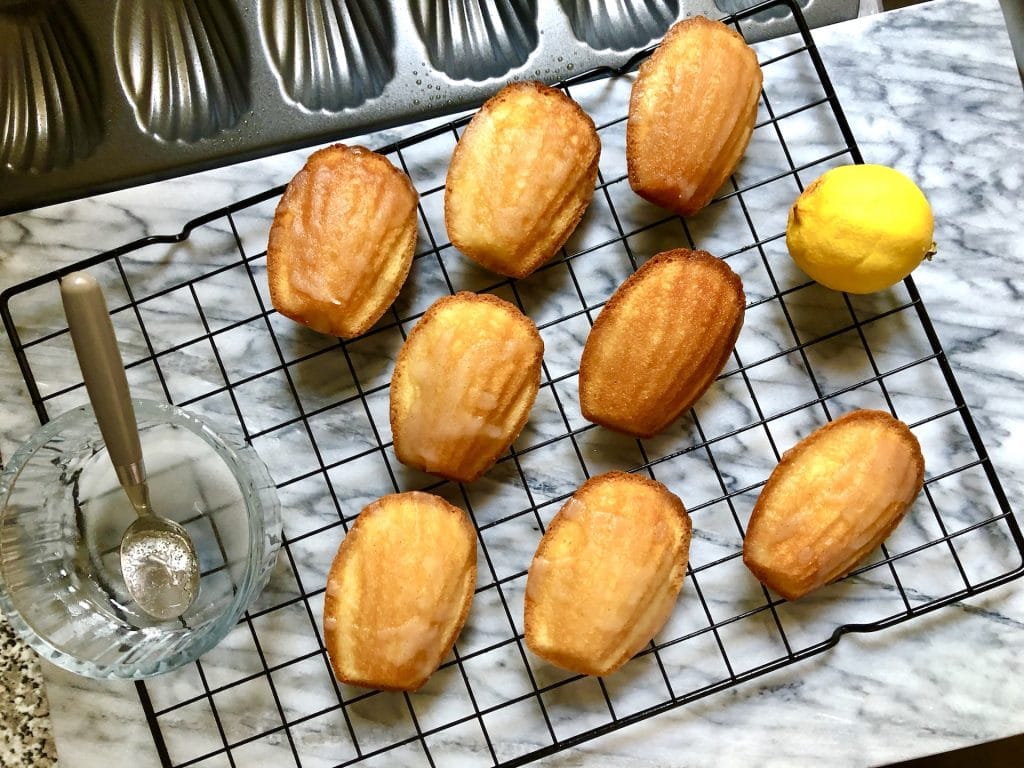 Though you will need a special pan to make these, you should be able to find one for fairly cheap. The reward is worth the effort. They are potentially the simplest and most-forgiving of French cake and patisserie recipes too, so they are a great place to start if you want ot make something FANCY but not too mental.

To make these lovely Lemon Madeleines, simply follow the recipe below.
Lemon Madeleines; a simple but gorgeous French shell-shaped cake with a zesty sugar glaze and distinctive nipple.
Ingredients
For the Lemon Madeleines:

100g salted butter
2 large eggs
100g caster sugar
100g plain flour
Zest of 1 lemon
½ tsp baking powder
For the glaze:

200g caster sugar or icing sugar (I used caster)
Juice of 1 lemon
Instructions
In a small saucepan, melt the butter and continue to cook it until it turns a biscuit-brown colour. This should take about 5 minutes. Set aside to cool slightly.
Crack the eggs into a large bowl with the sugar and whisk until pale and airy, this should take about 5-6 minutes with an electric whisk.
Stir together the flour, lemon zest and baking powder in a small bowl.
Add half of the flour mixture to the airy egg mixture and gently stir to combine.
Add the remaining flour, along with the melted browned butter, and stir again very gently to combine into a smooth batter.
Cover the mixing bowl with clingfilm or a clean towel and refrigerate for at least 3 hours. (You can chill the batter for up to 3 days before baking!)
When you are ready to bake, preheat your oven – 220 C / 200 C fan / 400 F / gas mark 6 – and grease your Madeleine tin thoroughly with melted butter or non-stick spray.
Spoon your chilled batter evenly into the 12 Madeleine shell shapes in your tin. You don't need to spread the batter out, the heat of the oven will do this for you!
Bake in the preheated oven for 8-10 minutes until the edges are crisp and golden and the centre of each Madeleine has raised into a cute little nipple.
Turn the baked Madeleines out onto a wire rack to cool.
Stir together your glaze ingredients in a small bowl.
Dunk each Madeleine into your sugary glaze and allow the excess to drip off.
Enjoy!
Notes
*BE A MAVERICK: Swap in orange or lime zest/juice to switch up the flavour!
http://maverickbaking.com/lemon-madeleines/
[This post contains affiliate links]