Lemon White Chocolate Cheesecake; a fresh and summery no bake cheesecake scented with lemon zest and sweetened with white chocolate on a crisp buttery biscuit base.
Am I the only one who always reads the words "sherbet lemon" in the shrill voice of Professor McGonagall? I am? Ok.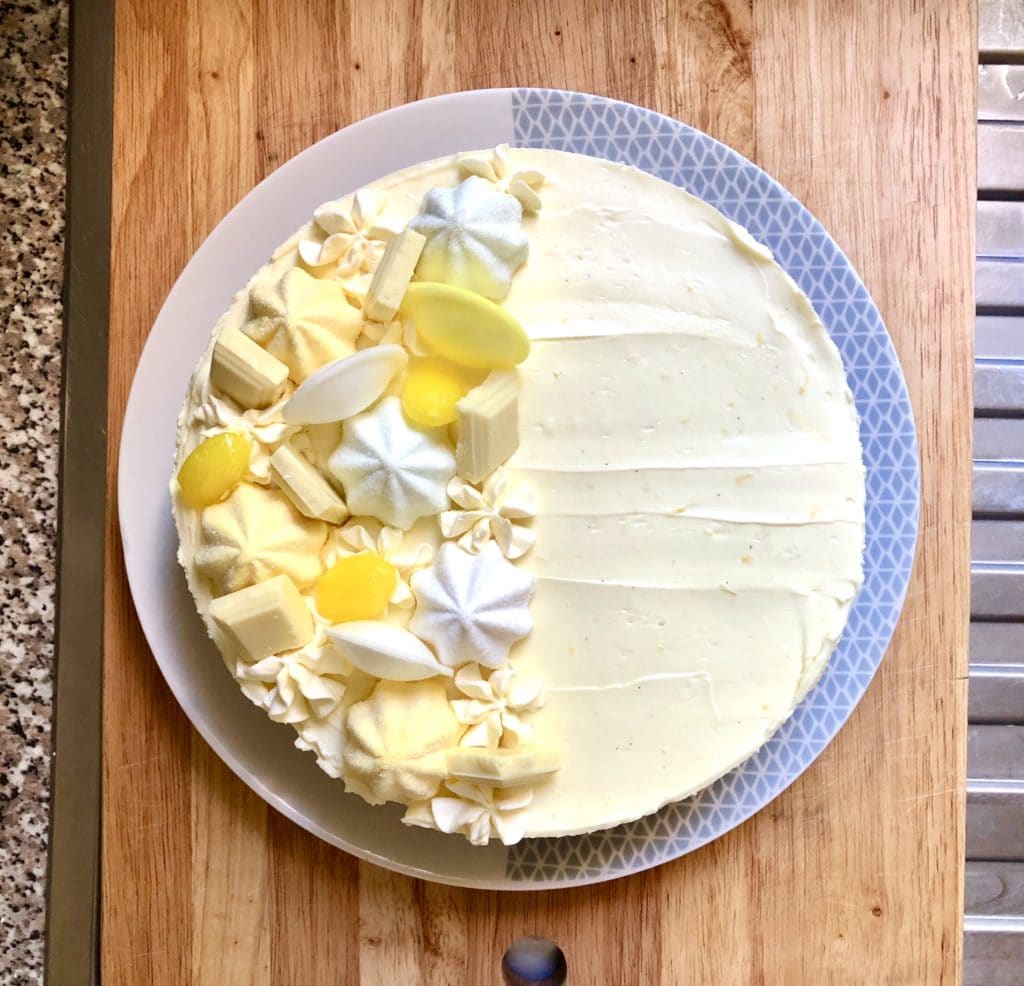 Scotland is hot and horribly humid this week. I hate everything about it and I already miss December but you know just what this weather means…
May through to August is undoubtedly British barbeque season. Amateur grill enthusiasts and overweight dads everywhere are smoking up the street with their dusty grills in the name of an acceptably overcooked burger in a fluffy white bap dripping with tomato ketchup. Mums are stocking up on posh crisps, cheap beer and bottled cocktails to tide people over as the men hopelessly huddle around the grilling meat that seems to be taking an eternity to cook. The smell is all over the place at weekends at this time of year, and it's a glorious thing.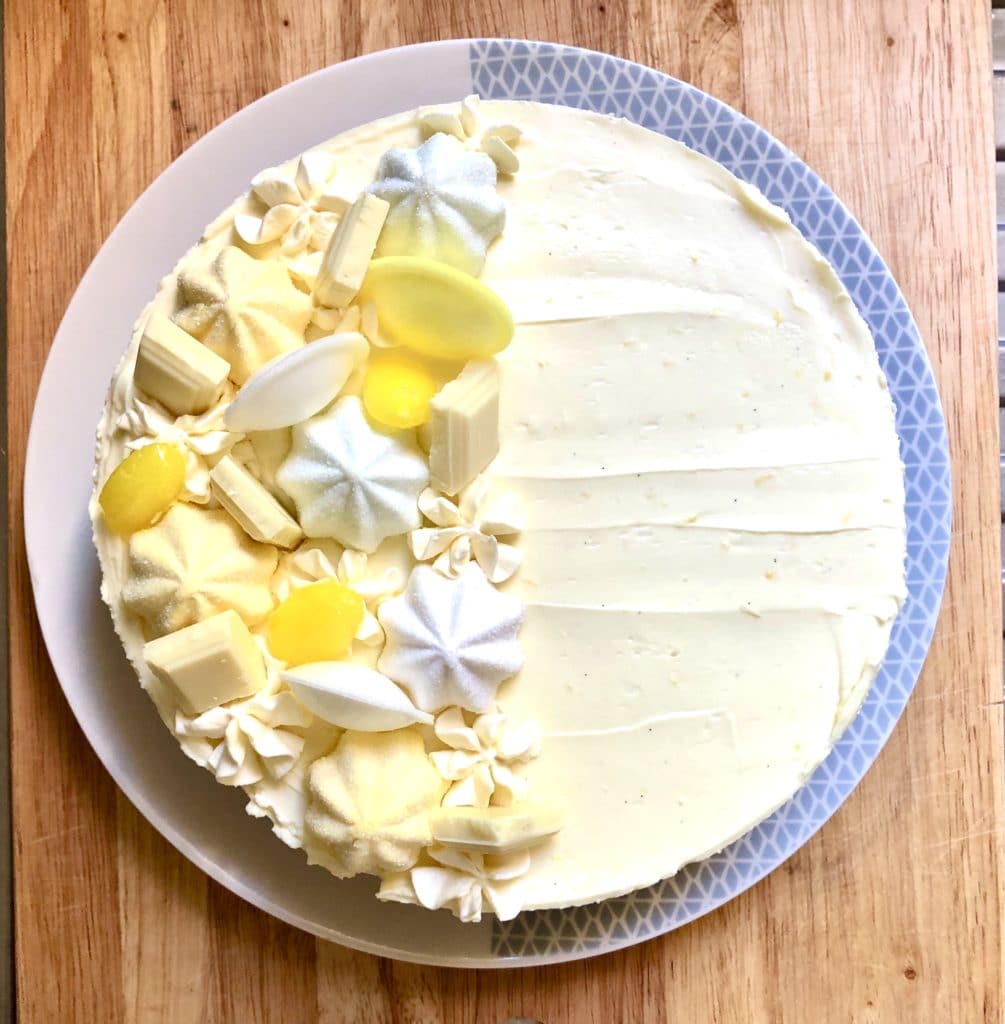 Puddings aren't always a thing at a barbeque, as when done right there should be enough food to feed the neighbourhood twice over. However, usually after a few rounds of mouth-burning sausages and warm beer, you'd like something cool and refreshing to eat. Bring on the cheesecake.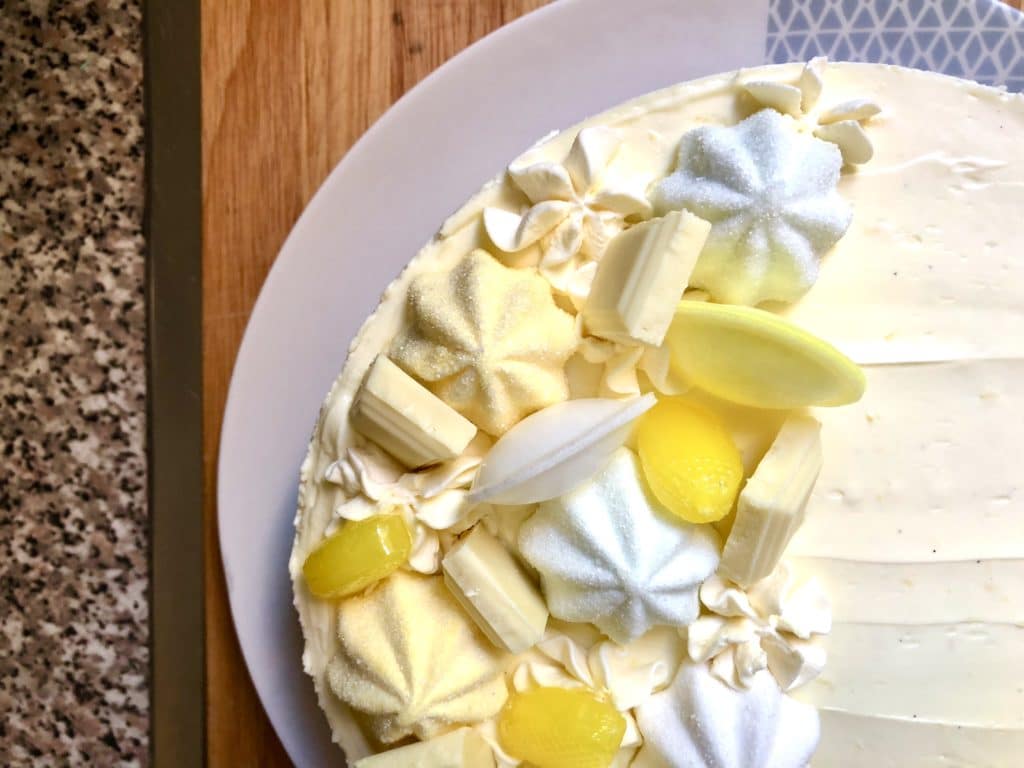 Standing in all its retro no-bake glory, cold and creamy, adorned with whatever you could find to make it look pretty, it's quickly become the highlight of the afternoon.
It's a Lemon White Chocolate Cheesecake.
Just lemony enough to be refreshing, just chocolatey enough to be rich, the creamy cheesecake sits atop a classic buttery biscuit base with just the right amount of crunch, and everyone wants to devour it.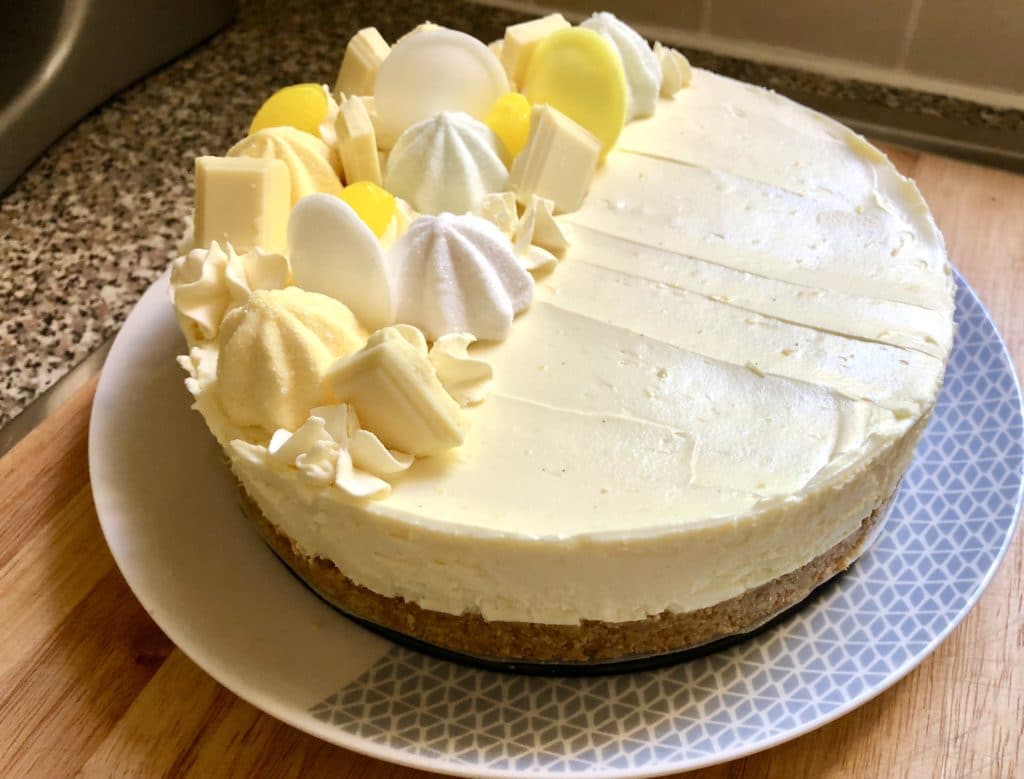 This Lemon White Chocolate Cheesecake was just begging to be made after the popularity of my Milky Bar Cheesecake in recent months. White chocolate can be divisive for some adults, I'm still convinced that those who dislike it are just in denial of their right to pleasure, but it always makes a winning dessert.
Along with adding a gentle vanilla sweetness to the cheesecake, that pairs perfectly with the fresh lemon, adding white chocolate to a no bake cheesecake also helps it to slice beautifully as the chocolate helps it set firmly. So basically it's perfect, all other cheesecakes can go home now. Just kidding, the Lindt Lindor Cheesecake can obviously stay to party.
This dessert is nice and simple to make, and I'm sure even a cheesecake skeptic could manage a slice or two of this on a warm day!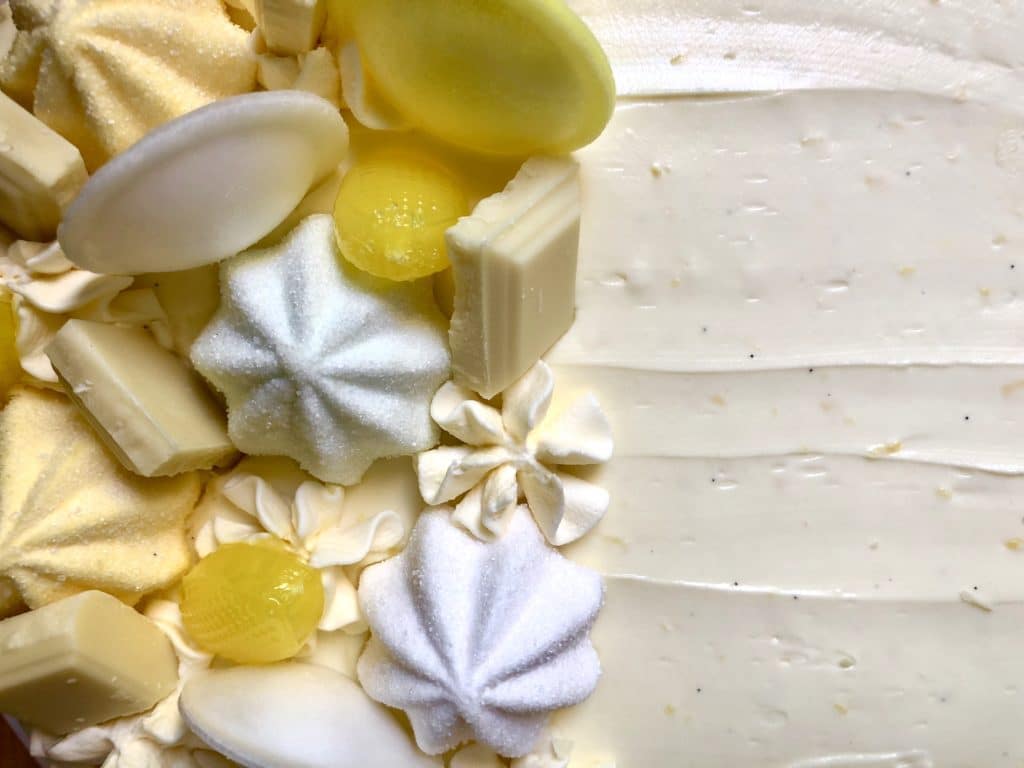 To make the Lemon White Chocolate Cheesecake, just scroll down for the full recipe!
Lemon White Chocolate Cheesecake (No Bake!)
Lemon White Chocolate Cheesecake; a fresh and summery no bake cheesecake scented with lemon zest and sweetened with white chocolate on a crisp buttery biscuit base.
Ingredients
For the biscuit base:

200g (7oz) digestive biscuits (or Graham crackers)
100g (7 tbsp) melted butter
For the Lemon White Chocolate Cheesecake:

600g (21 oz) full-fat cream cheese
2 tbsp icing or caster sugar
1 tsp vanilla extract
Grated zest from 2 whole lemons
Juice from 1 whole lemon
250g (8 ½ oz) white chocolate
200ml (¾ cup) double cream
Extra white chocolate and sour sweets to decorate
Instructions
For the biscuit base:

Look out a regular springform tin (23cm or 8in) and line it with a circle of greaseproof paper.
If using a food processor, blitz your biscuits into crumbs. If you don't have a food processor, simply place your biscuits into a freezer bag and bash them with a rolling pin until you reach a coarse crumb consistency.
Meanwhile, melt your butter in a small saucepan over a low heat, or in the microwave.
Once melted, add the butter to your biscuit crumbs and mix together.
Tip this mixture into your springform tin and press it down into a neat, flat circle. Pop this in the fridge for at least 30 minutes to firm up while you prepare your cheesecake mix.
For the Lemon White Chocolate Cheesecake:

Place your cream cheese, sugar, vanilla, lemon zest and lemon juice into a large bowl and beat together until smooth.
Gently melt your white chocolate in a heatproof bowl over a simmering pan of water, or in the microwave in 30 seconds bursts until smooth. Allow to cool slightly.
Add the cooled melted white chocolate to the cheesecake mixture and stir together.
Whip the 200ml of cream until it forms stiff peaks and then fold it gently into the cheese mixture until combined.
Remove your tin from the fridge and top your biscuit base with the cheesecake mixture, smooth it out as neatly as you can.
Decorate the top with some extra whipped cream, some chunks of white chocolate, some lemon sweets, some fizzy or sour sweets, or just whatever you like!
Pop the cheesecake in the fridge for at least 2 hours to firm up.
Slice it up and enjoy!
Notes
BE A MAVERICK: don't just limit yourself to Digestive biscuits for the base, try using a lemon cream biscuit or just a pack of your favourite biscuits. Oreos might even work quite well here!
MAKE IT GLUTEN FREE: Simply swap out the biscuits for a gluten free variety.
http://maverickbaking.com/lemon-white-chocolate-cheesecake-no-bake/
If you like this Lemon White Chocolate Cheesecake, you may also enjoy…