How to make the Momofuku Milk Bar Crack Pie; learn to make this uniquely sweet, dense, and gooey pie, straight from the streets of New York!
The name is one that might raise a few eyebrows among those who have not yet had the pleasure of seeing it, or better yet, tasting it.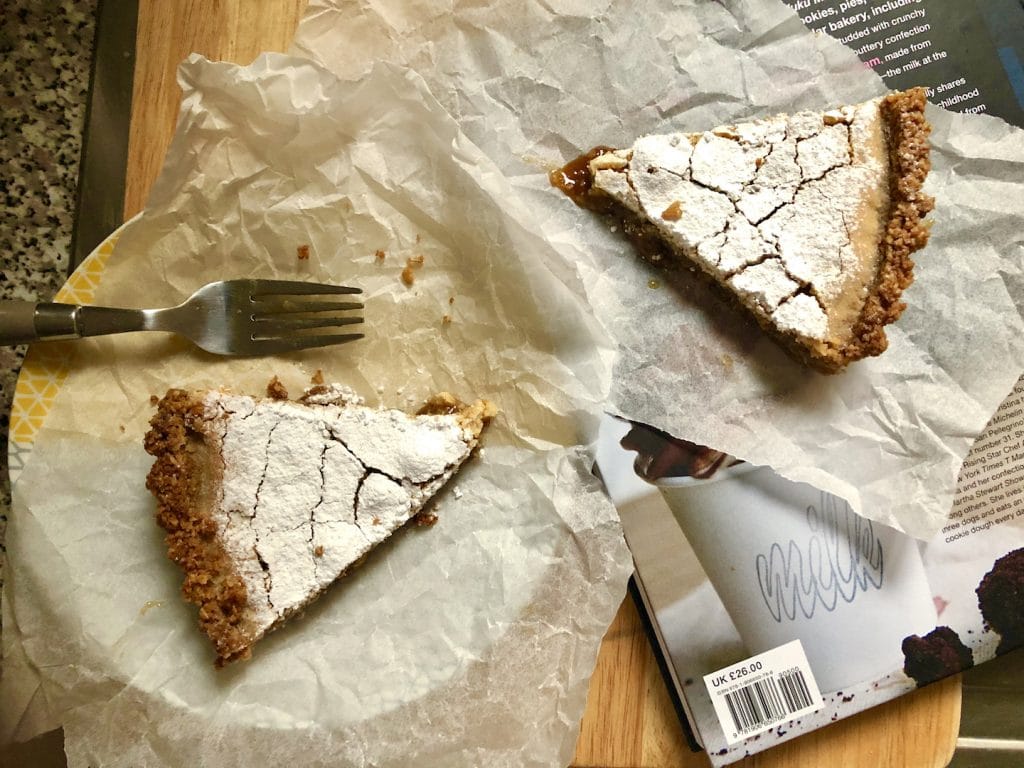 I can assure you however, that this world famous pie, is entirely deserving of its name. Born in New York's Momofuku Milk Bar bakery, this pie is now a staple in their cabinet, and is as popular now as it was when it first debuted.
Sadly, I live in a chilly seaside town thousands of miles away from New York and its famous bakeries, meaning I've never had the luxury of tasting this delicious pie.
Thankfully, the internet exists, which means I was able to buy the Momofuku Milk Bar recipe book and make it for myself instead!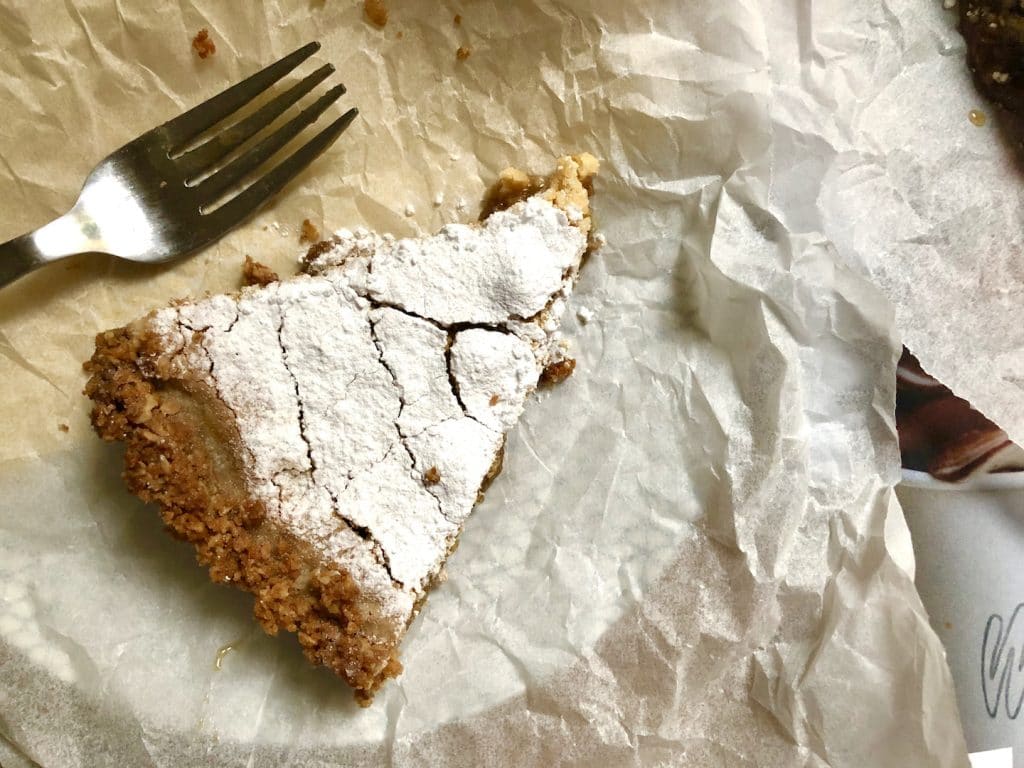 I made their famous (and very fiddly) Birthday Cake earlier this year, check it out here.
One drizzly Sunday, I took it upon myself to conjure up this notorious Momofuku Milk Bar Crack Pie. Unsurprisingly, it was so delicious that I immediately had to share it.
This pie is nothing like anything I've ever tasted before, and very unlike traditional British pies or tarts, except perhaps a sexed-up treacle tart? Apparently it was created out of a failed attempt at an American Chess Pie, a recipe born out of hard times. Imagine your baking fail turning out THIS good though? My baking fails usually last however long it takes me to grumpily devour one half of it before throwing the rest violently into the closest refuse receptacle.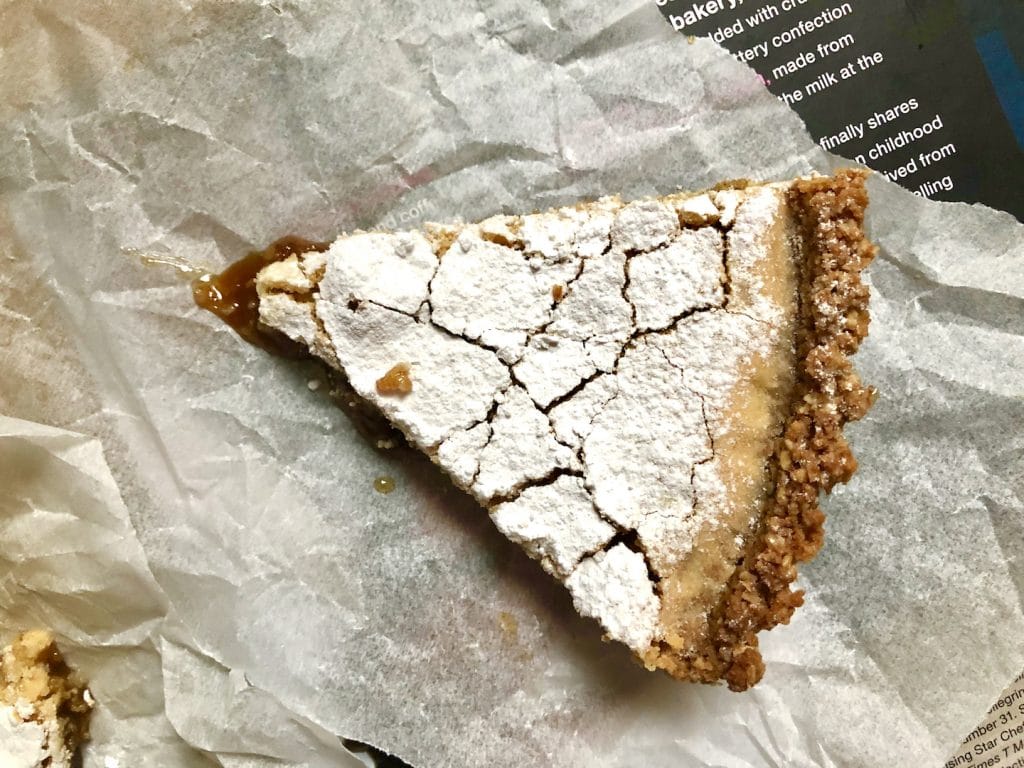 Essentially, a rustic oat cookie is baked, blitzed and pressed into a pie crust. Then it is generously filled with a truly addictive dense and buttery filling. The Crack Pie filling almost resembles a freshly baked blondie. It is crisp, soft, dense and sweet all at the same time, and every mouthful leaves you longing for just one more bite. It is unique and utterly wonderful.
While the Momofuku Milk Bar Crack Pie is recommended to be served cold, it is also delicious at room temperature and incredibly heavenly when warmed quickly in the microwave and attacked greedily with a fork. I couldn't stop talking to people about this pie, and I am SO excited for you all to try it out!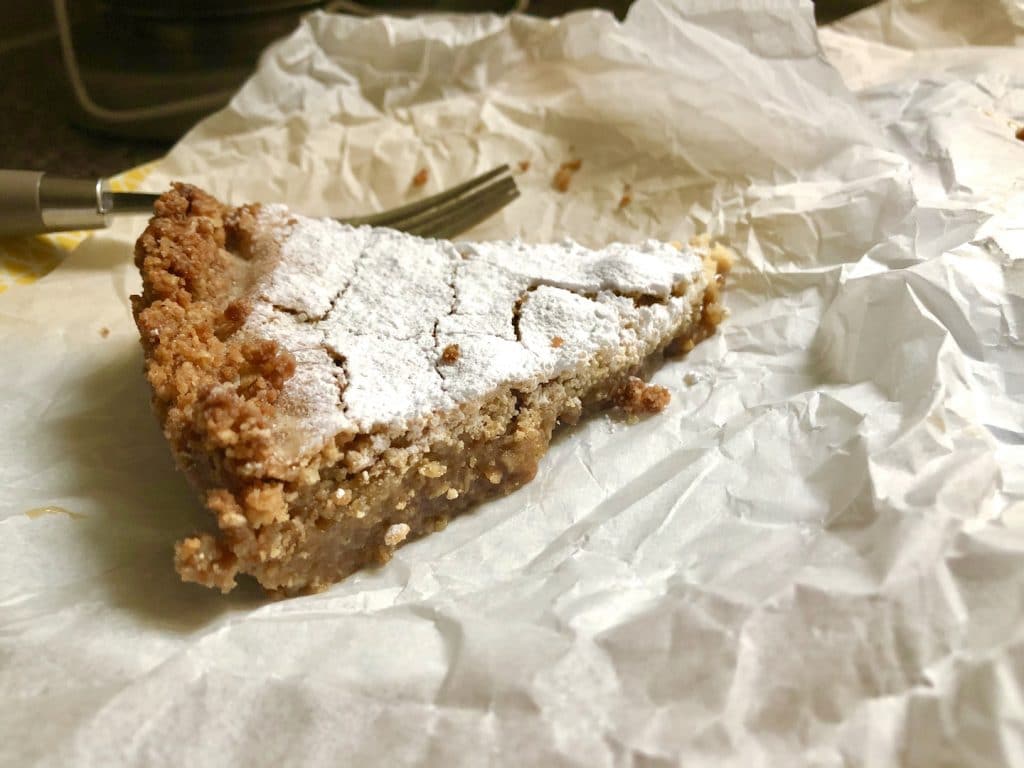 In my Maverick Baking version of this classic, I have fiddled around with a lot of the ingredients to make them more accessible for British/European readers, and switched them into metric measurements.
You simply HAVE TO try out the Momofuku Milk Bar Crack Pie. You won't understand its beauty until you have it in your gob. Scroll down for the full Maverick Baking version of the recipe!
Momofuku Milk Bar Crack Pie
Ingredients
For the cookie crust:

115g soft butter
50g caster sugar
50g soft light brown sugar
1 egg yolk
120g rolled or porridge oats
80g strong white bread flour (plain flour will also work!)
½ tsp baking powder
½ bicarbonate of soda
Pinch of salt
For the filling:

140g caster sugar
100g soft light brown sugar
20g cornflakes, crushed into dust
Pinch of salt
110g melted butter
80g double cream
½ tsp vanilla extract
4 egg yolks
To assemble:

Cookie crust
60g melted butter
Crack Pie filling
Icing sugar for dusting (optional)
Instructions
For the cookie crust:

Preheat your oven - 200 C / 180 C fan / gas mark 6 / 400 F - and line a large baking tray with some greaseproof paper.
In a large bowl, beat together your butter and sugars for 2-3 minutes until pale and fluffy.
Add the egg yolk and beat again for a further minute.
Add all the dry ingredients and stir until just combined.
Tip the cookie dough onto your prepared tray and use your hands to spread it out into one giant flat cookie, roughly the thickness of a £1 coin.
Bake in the preheated oven for 15 minutes, by which time it should be golden brown and firm at the edges.
Allow to cool - leave the oven on!
For the Crack Pie filling:

Using a handheld electric mixer or a stand mixer, mix the dry ingredients together until combined.
Add the melted butter and mix again until the dry ingredients are moistened.
Pour in the cream and vanilla, mixing for 1-2 minutes on a low speed.
Pour in the egg yolks and mix for a further 1-2 minutes on a low speed, you don't want to add any air to the mixture!
Set aside while you prepare the pie crust.
To assemble:

Look out a 23-25cm pie/tart tin.
Using a food processor, or a trusty sandwich bag and rolling pin, bash and blitz your giant cookie into crumbs.
Stir through the melted butter to coat.
Tip the cookie mixture into your prepared tin.
Use a spoon or your hands to press the cookie mixture into a pie crust that covers the bottom and sides of the tin.
Pour in your Crack Pie filling.
Bake in the preheated oven for 15 minutes, before turning the heat down slightly - 190 C / 170 C fan / gas mark 5 / 375 F - and baking for a further 5-10 minutes. The filling should have a slight jiggle in the centre, but look set around the edges.
Dust the cooked Crack Pie with icing sugar, then allow to cool before chilling for 2-3 hours to set completely.
Enjoy!
Notes
BE A MAVERICK: Why not turn this into a chocolate or peanut butter Crack Pie??
http://maverickbaking.com/momofuku-milk-bar-crack-pie/