A fresh new Mexican restaurant has found its way onto Aberdeen's Union Street, but how is it? Read my honest new Topolabamba review to find out!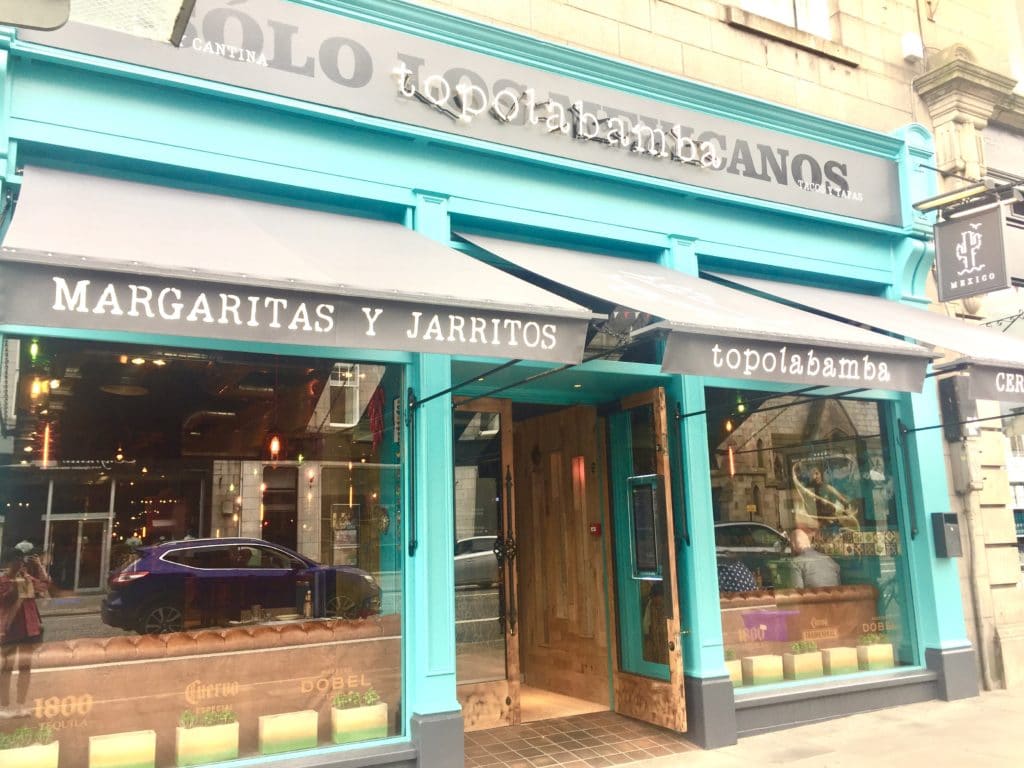 What it is: Topolabamba. A new Mexican restaurant serving Spanish inspired Tapas-style food; multiple small plates of food to share with family or friends.
Where it is: Housed in a bright blue storefront, a prime location in the west end of Aberdeen's Union Street, where La Tasca once lived.
Score:

8/10. Delicious Mexican food, served fresh and hot by very friendly and attentive staff. The tapas style does however mean that the plates tend to arrive at different times, one of my only tiny criticisms in this Topolabamba review!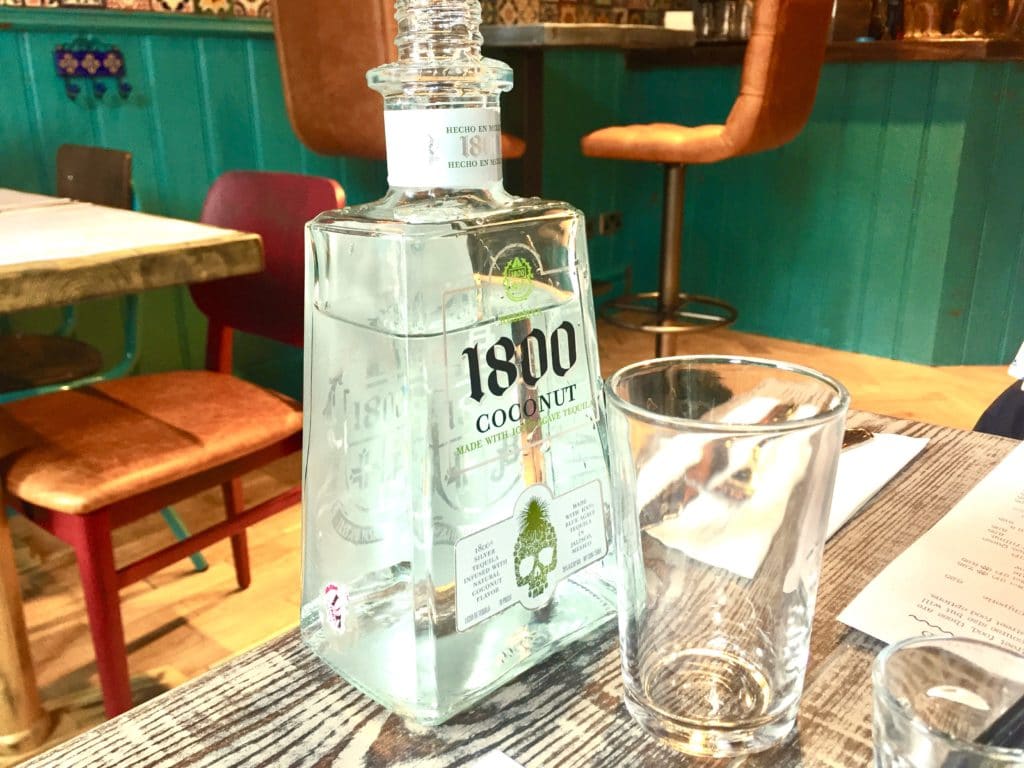 When a new restaurant serving sharing-style Mexican food opens up right across the street from where you work, it would be rude not to visit!
While I am normally entirely loyal to good old Muchacho on Rose Street here in Aberdeen, I was tempted away for a lunch visit to the brand spanking new Topolabamba.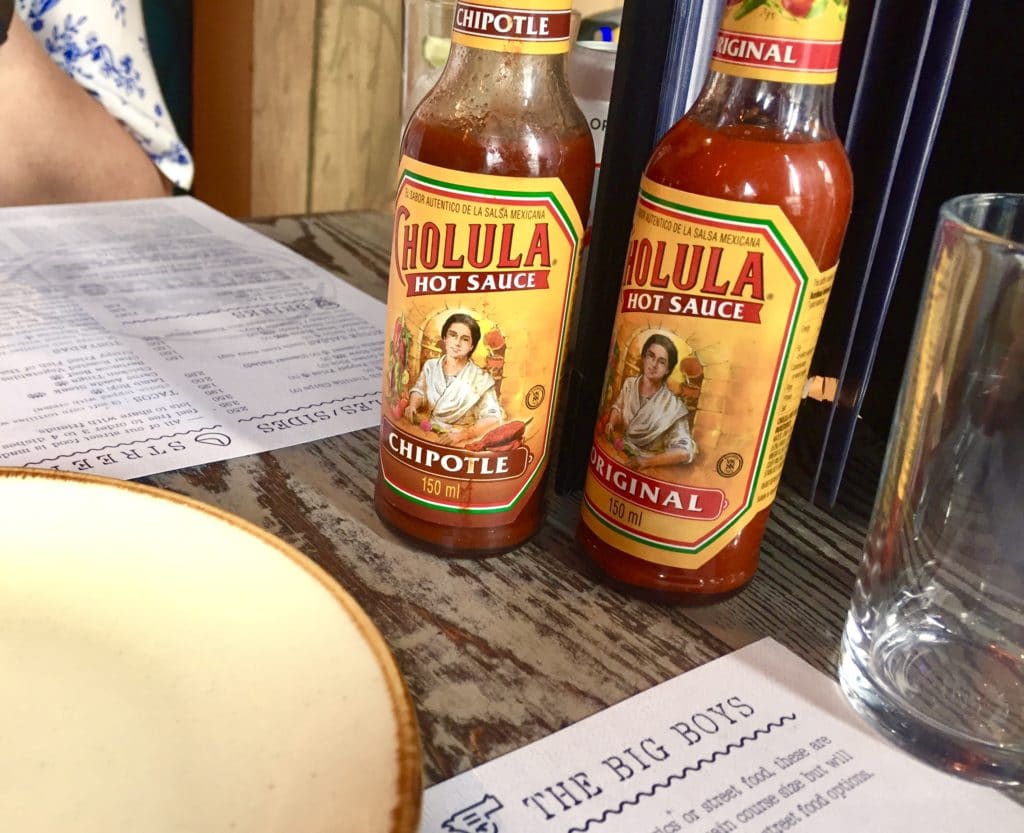 Topolabamba already have a restaurant in Edinburgh and in Glasgow, but I was delighted to see one open here in Aberdeen. There is no such thing as too much Mexican food!
Having only opened at the end of May, not many have had the chance to pass through the glass doors into this Latin haven yet, though many tried when they offered 500 free tacos on their opening day! If I hadn't already had lunch plans that day, at least 5 of those tacos would have been mine…
I offered Mother Maverick a trip to Topolabamba during our Friday lunch hour, a welcome change from her usual muesli. I swear I don't drag her everywhere I go, just to most places. Sean is far too fussy to take to every new place I eat!
We arrived at around 12pm, meaning the restaurant was quiet, but slowly beginning to fill up with curious hungry passers-by. We were very kindly greeted and escorted to a nice window seat, perfect lighting for food photos I might add.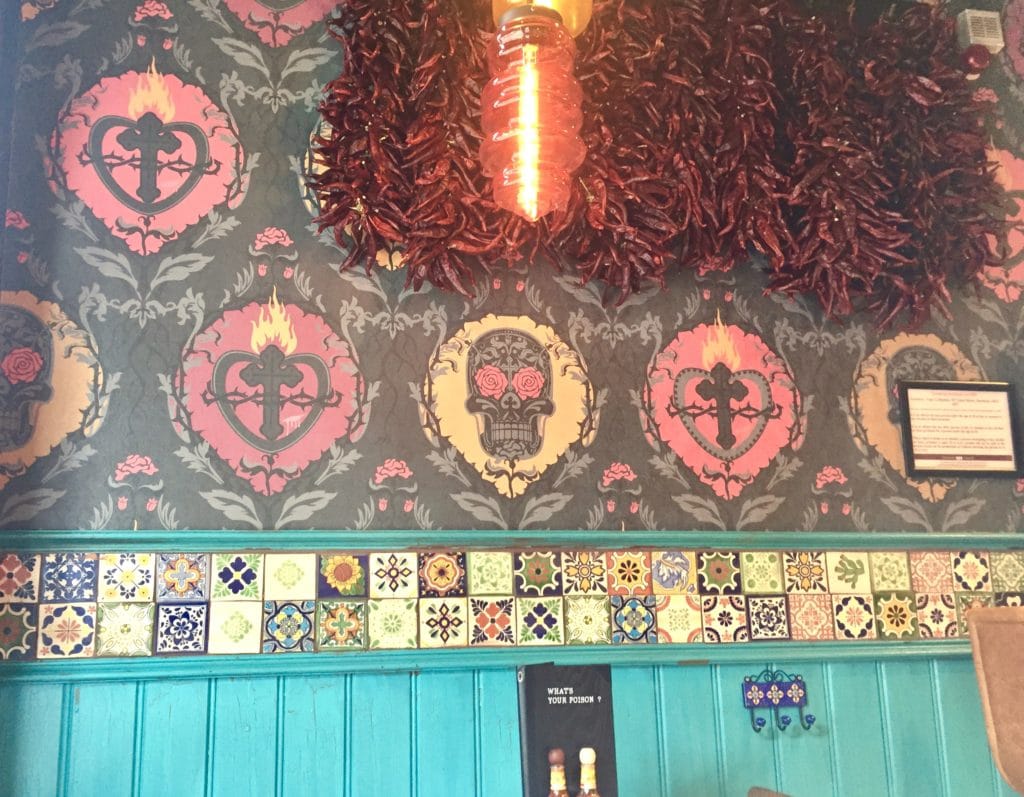 The menus we were handed were extensive but not too intimidating. Broken down into nibbles, street food, classics, and larger meals, there were plenty of yummy options to choose from. We decided that taking several small plate options would give us the best chance of tasting as much as possible, and got down to the hard task of selecting said plates.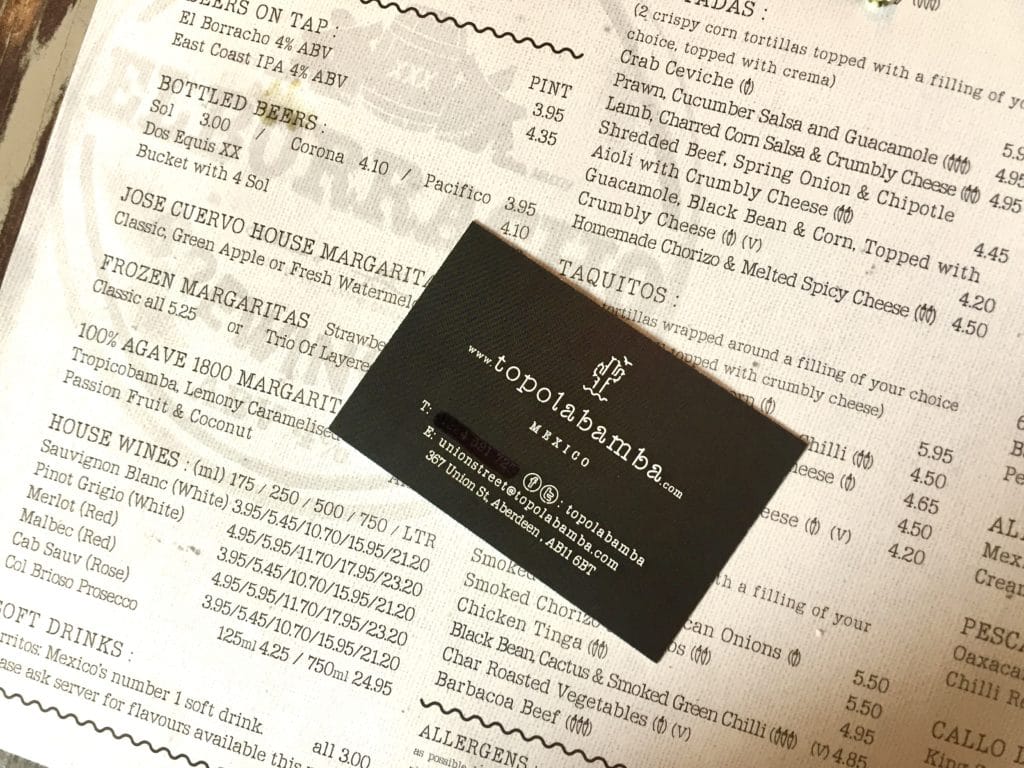 Eventually we settled on two kinds of tacos, two kinds of tostadas, a quesadilla and some "crazy corn" (which I believe is more widely known as elotes?). It was a hell of a lot of food, but we were hungry enough and curious enough to tackle it all!
We were served throughout our meal by Jake, a very friendly, helpful and attentive waiter. He kindly helped us figure the menu out and informed us that our choices were very good ones, great news.
Within minutes, our food began to arrive, fresh and hot from the kitchen at the back of the restaurant. The two shredded beef tostadas arrived first, followed gradually by our two guacamole tostadas, three chicken tinga tacos, three roasted vegetable tacos, our "crazy corn" and our smoked chicken and cheese quesadilla. With watering mouths, we promptly dove in.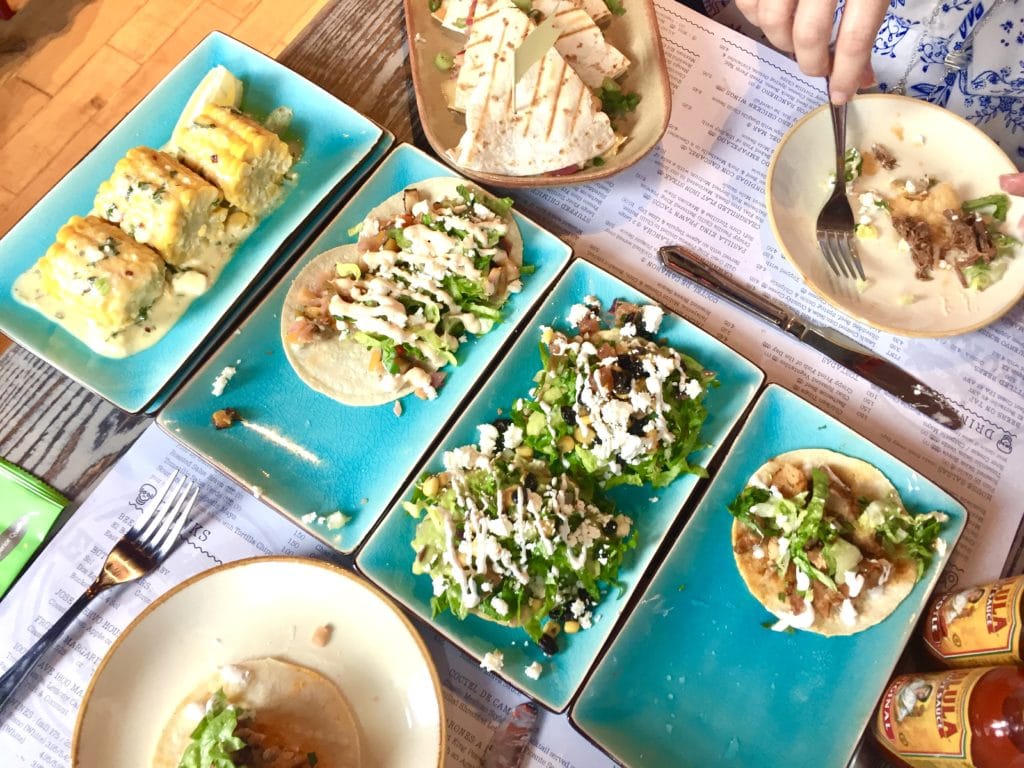 The tostadas were tackled first. Four crisp corn tortillas (almost like giant, round Doritos) sat on the plates. Two topped with spicy shredded beef, spring onions and fresh sour cream, and two topped with guacamole, black beans, corn, crumbly cheese and sour cream. Mother Maverick RAVED about the shredded beef tostadas, while I did enjoy the guacamole version and the lovely salty cheese on top, I personally found the guacamole too smooth for my liking. Either way, they were still devoured!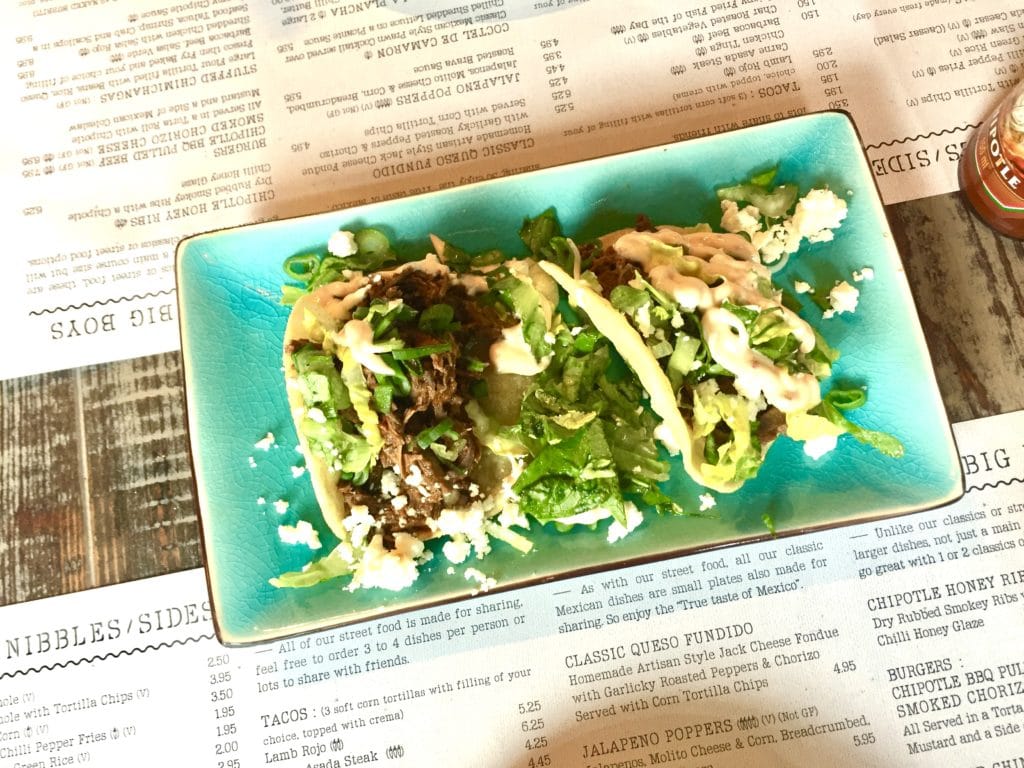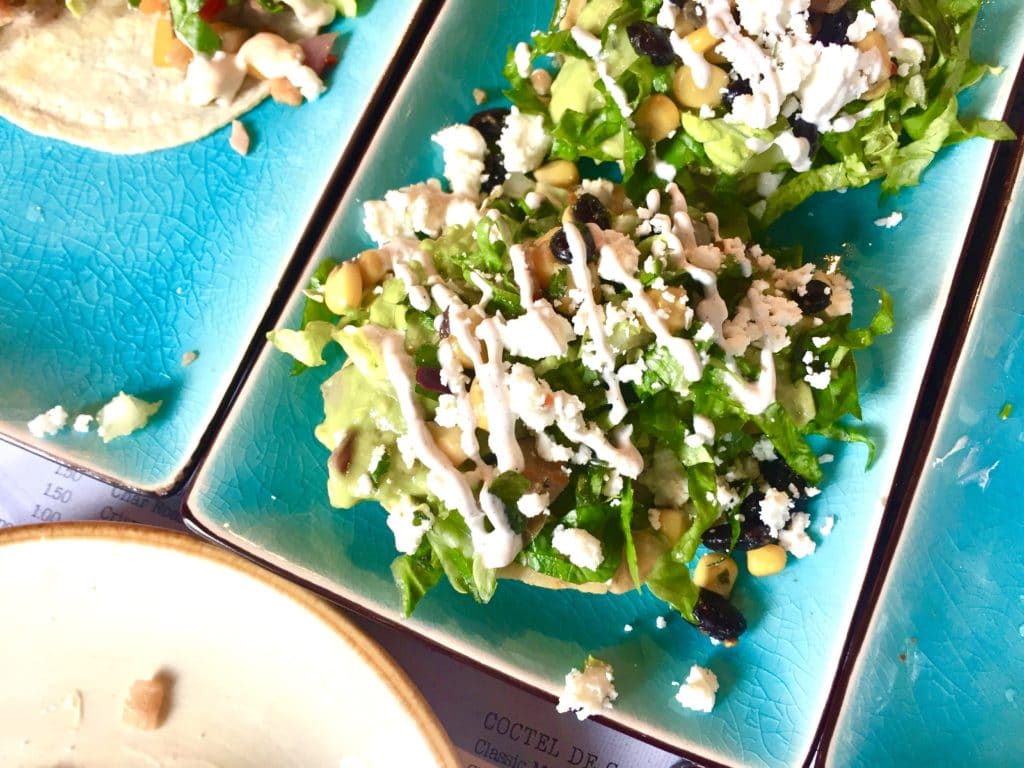 Next, we ate our tacos. Three spicy shredded chicken tinga tacos with a little lettuce and sour cream to cool the heat, and three roasted vegetable tacos topped off with sour cream and that gorgeous crumbly cheese. We loved these, the chicken was our favourite of the two kinds as the meat was wonderfully hot and smoky, perfect against the cool sour cream.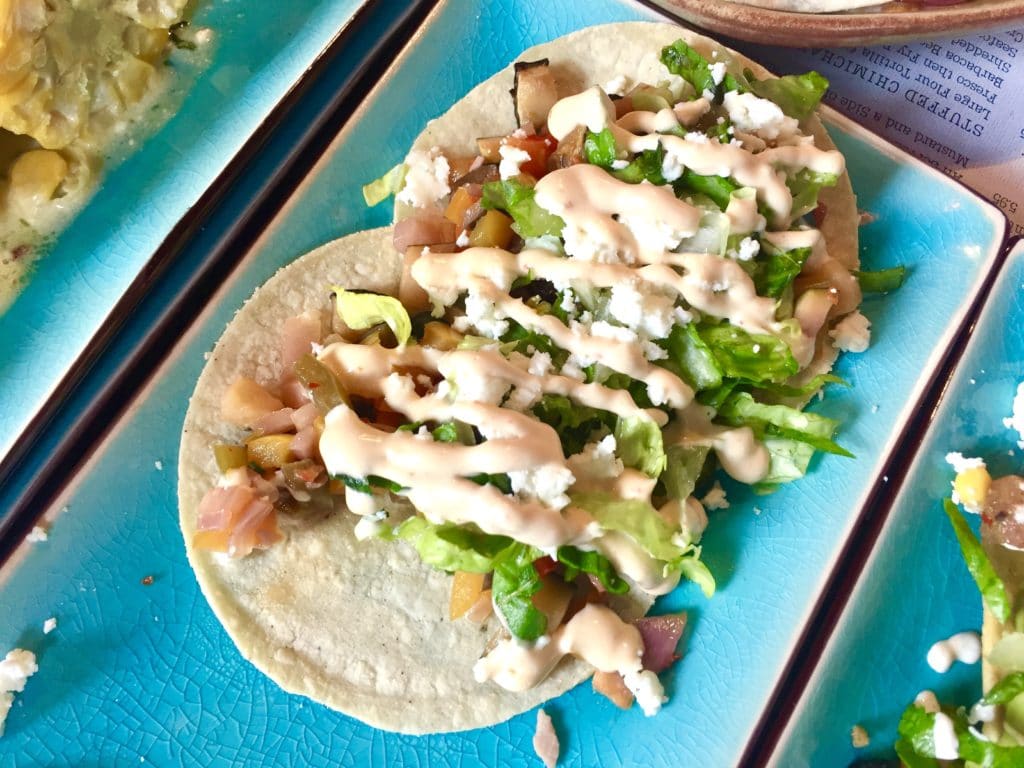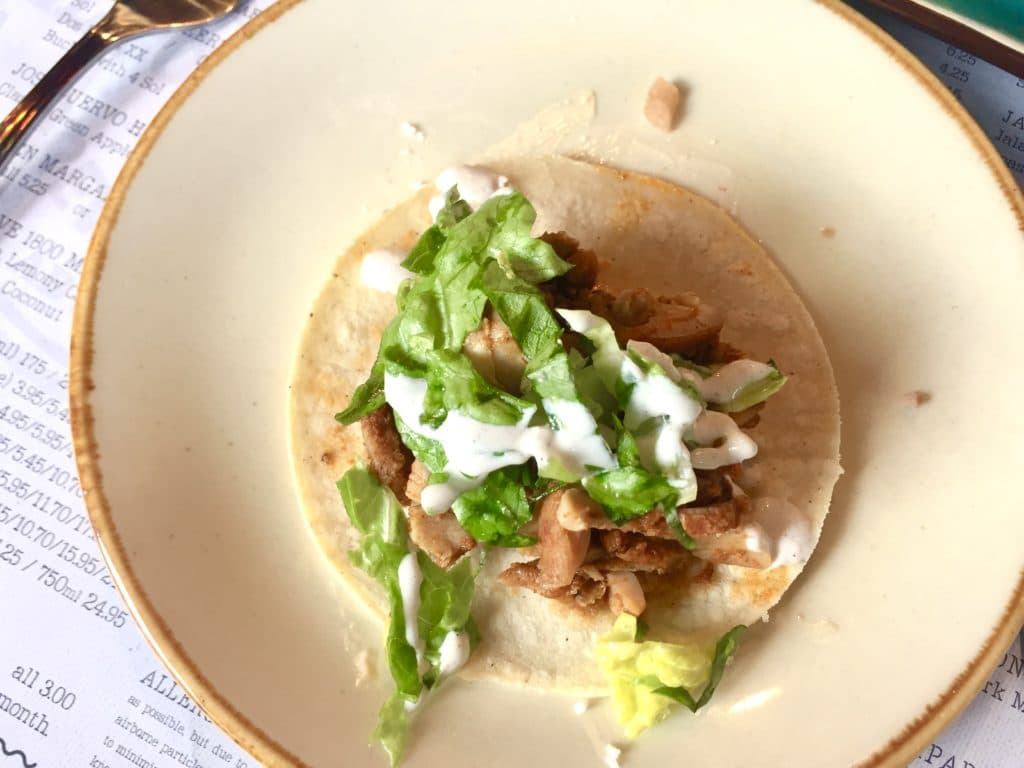 Finally, almost full, we took on the "crazy corn" and our quesadilla. I could genuinely have eaten three plates of this corn, SO GOOD. Hot corn on the cob, smothered in a creamy, cheesy and lightly spicy sauce, a perfect balance for the sweet vegetable. The sweet and savoury combination was addictive.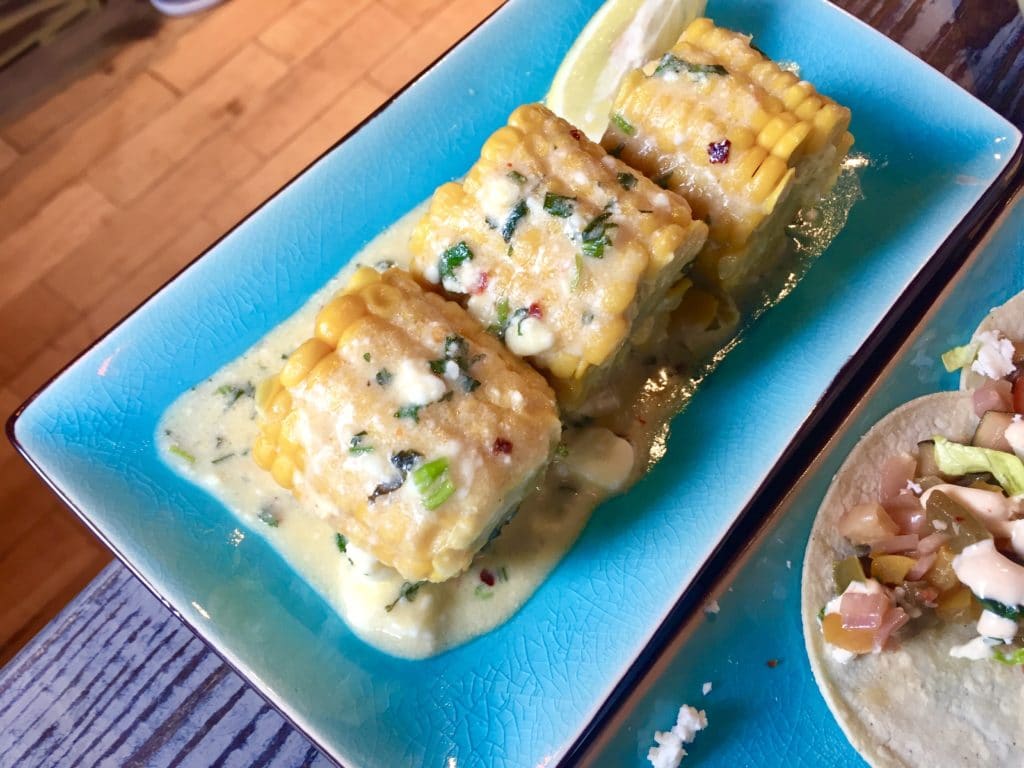 Similarly, our quesadilla was probably the favourite dish of the day. A large grilled tortilla, stuffed with smoked chicken pieces, soft sweet onions and gooey melted cheese. We practically fought over this one! Really delicious, but definitely more filling than the other small plates!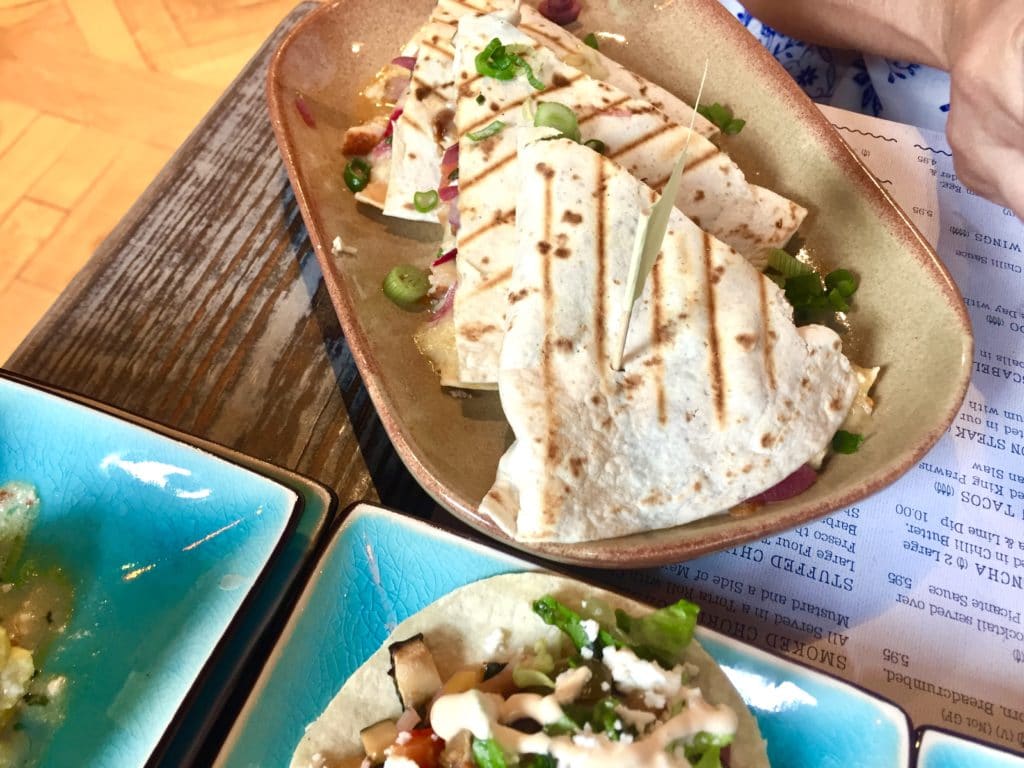 Had we known how much food we'd be eating, we probably would have ordered only 2 plates each rather than 3. However, we ate as much as our bellies could hold, and wouldn't shut up about how delicious everything had been!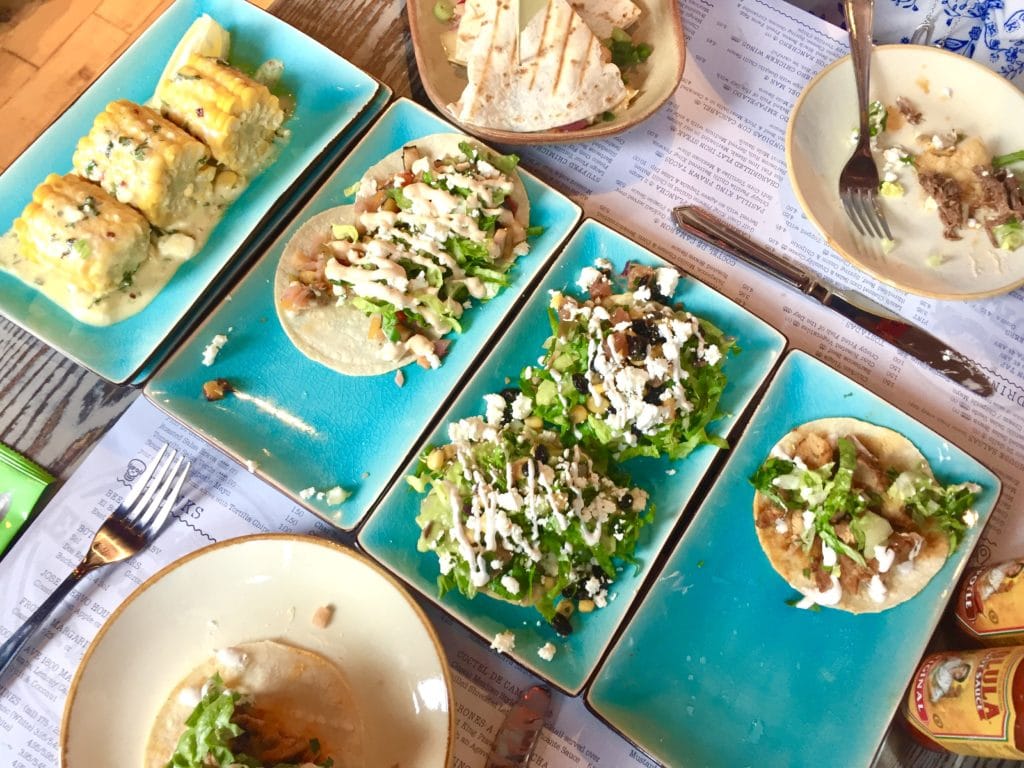 While the bill wasn't the most modest for Mexican food, we felt the service from staff along with the quality and vast quantity of food we'd received definitely earned it.
Without doubt, after visiting and writing this Topolabamba review, I shall definitely be back. The friendly staff and delicious menu options have me excited for my next visit, I can't wait to try more small plates of this addictive spicy food! Though I must say, it won't stop me from picking up my favourite burrito from Muchacho either!
That about concludes my Topolabamba review. Be sure to check it out if you're in the Aberdeen area, or if you haven't tried either their Glasgow or Edinburgh venues.
Thanks for reading this little Topolabamba review, and please do share this review with any friends who like a good Mexican meal!
I'll be back very soon with more recipes, reviews and foodie antics, bye for now!
You may also like: